Are stocks failing to provide investor shelter from the economic storm?
The constant drumbeat of trade Wars undermines consumer confidence, and considering this consumer drives our economic engine…what do you think is going to happen next?
There are also some major/escalating issues with pensions around the world, and pension managers are having to use equities to stay afloat! GE is freezing pensions in 20k plus people. This is not a good sign.
In global economic news, is Argentina showing us the reality of where we're headed? If you're not familiar with what's happening with the rest of the world then you're not familiar with the economic system and how it operates in conjunction with ALL global central banks. The system is weakening by the day.
On top of it all, the US has been cleared to Impose Tariffs on our European Allies, which we've already done. You saw what the last Trade Wars did to our Economy, get ready for the next round!
Certain Gold and Silver will protect you and your assets in different ways for different reasons, there are solutions for all of this. Call us to learn more about customizing a strategy that gives you peace of mind. 877-410-1414
Slides and Links: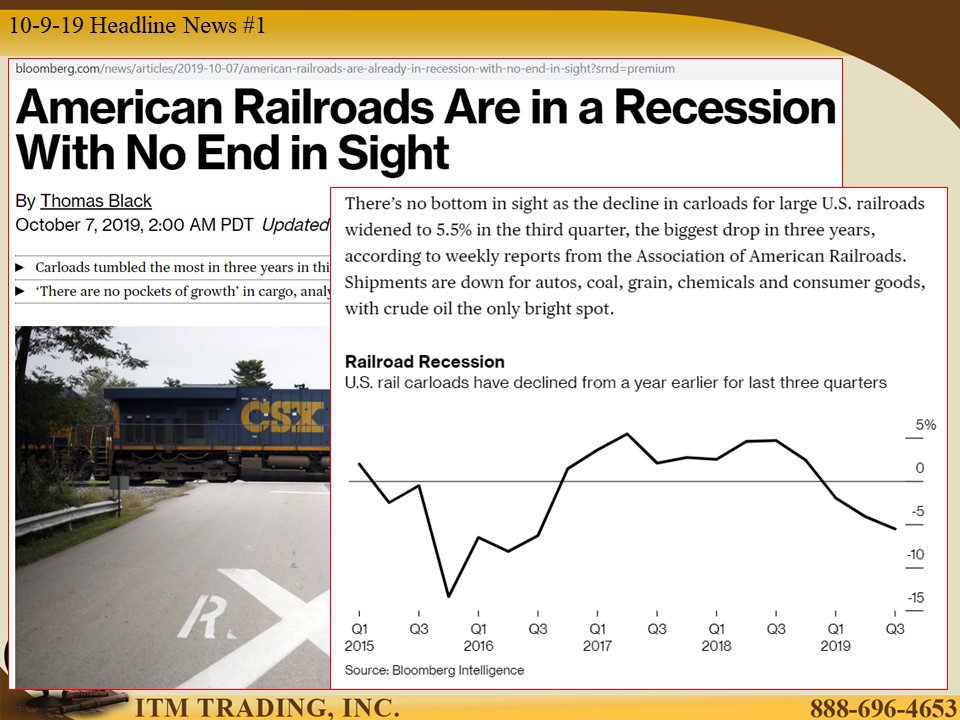 https://www.bloomberg.com/news/articles/2019-10-07/american-railroads-are-already-in-recession-with-no-end-in-sight?srnd=premium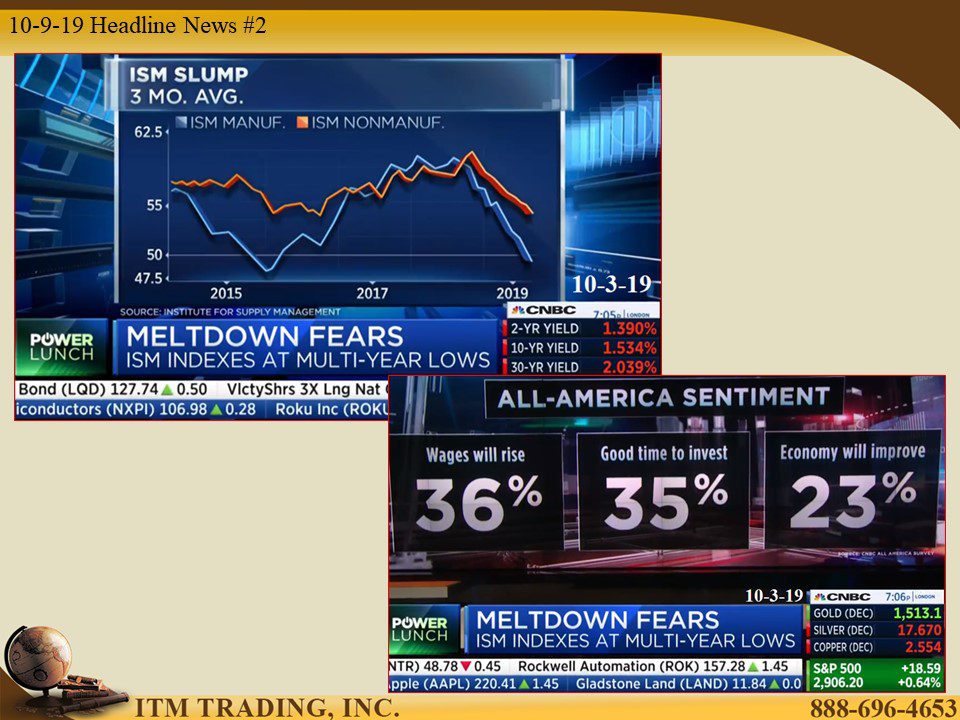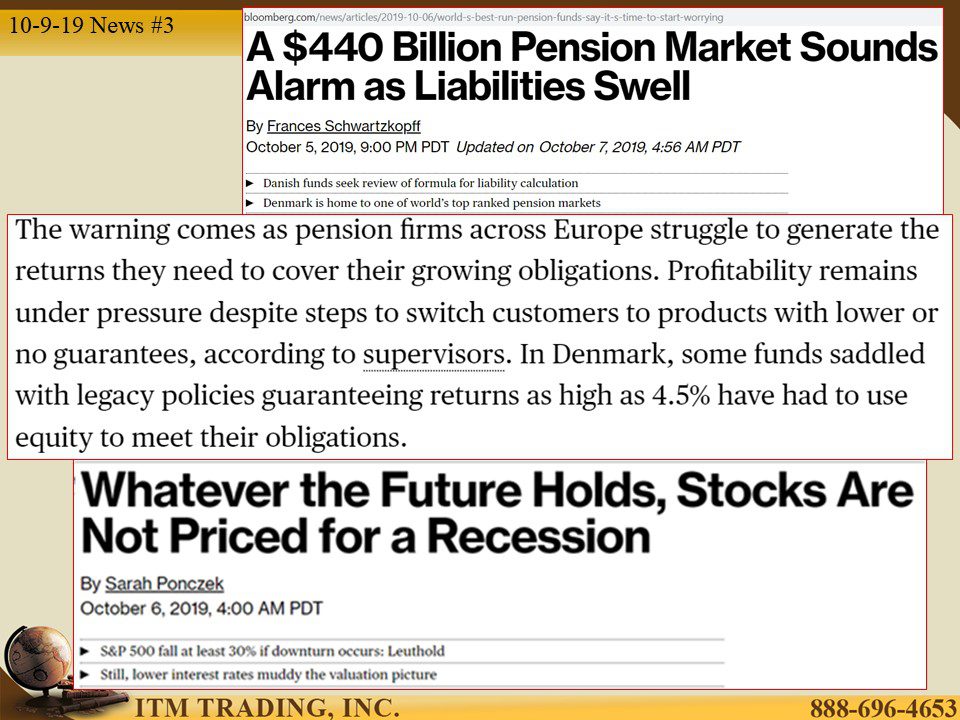 https://www.bloomberg.com/news/articles/2019-10-06/world-s-best-run-pension-funds-say-it-s-time-to-start-worrying
https://www.bloomberg.com/opinion/articles/2019-10-07/ge-pension-promises-are-its-latest-casualty?srnd=premium
https://www.bloomberg.com/news/articles/2019-10-06/whatever-the-future-holds-stocks-are-not-priced-for-a-recession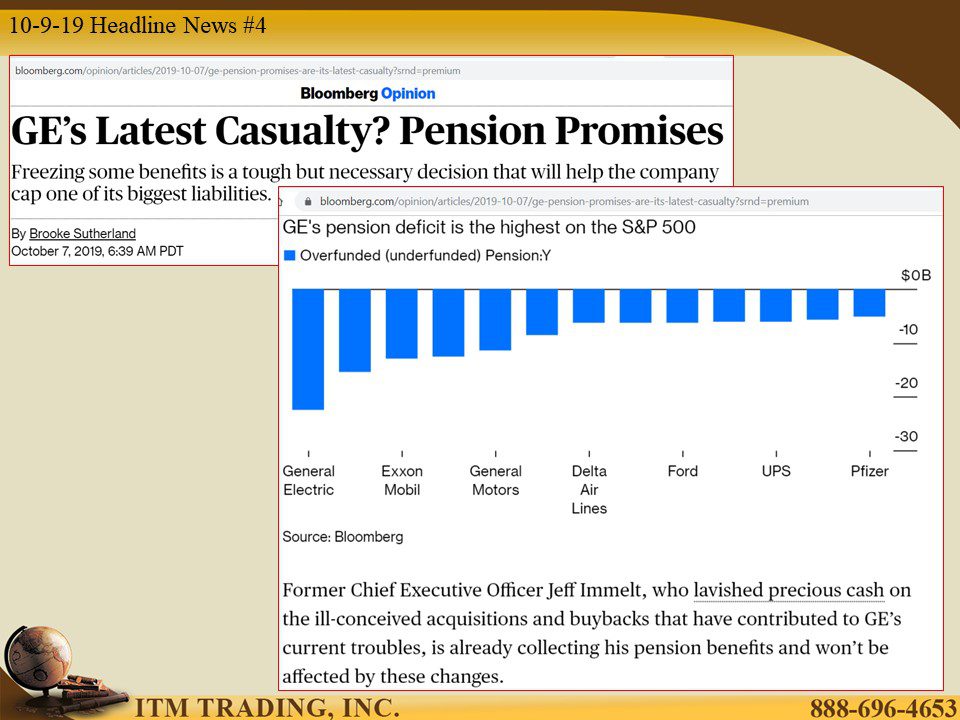 https://www.reuters.com/article/us-ge-pensions/ge-to-freeze-pension-plans-for-about-20000-us-workers-to-cut-debt-idUSKBN1WM138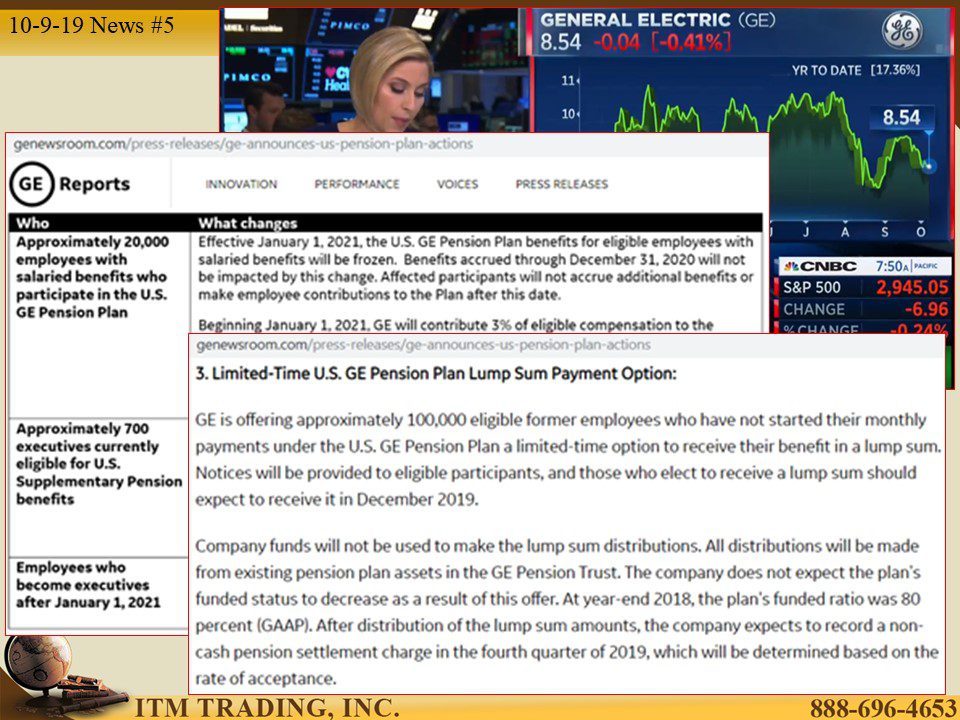 https://www.reuters.com/article/us-wto-aircraft-drink-food/u-s-hits-scotch-whisky-italian-cheese-french-wine-with-25-tariffs-idUSKBN1WH2G7
https://www.reuters.com/article/us-wto-aircraft/u-s-wins-backing-for-7-5-billion-tariffs-on-eu-in-jet-subsidy-clash-idUSKBN1WH0SI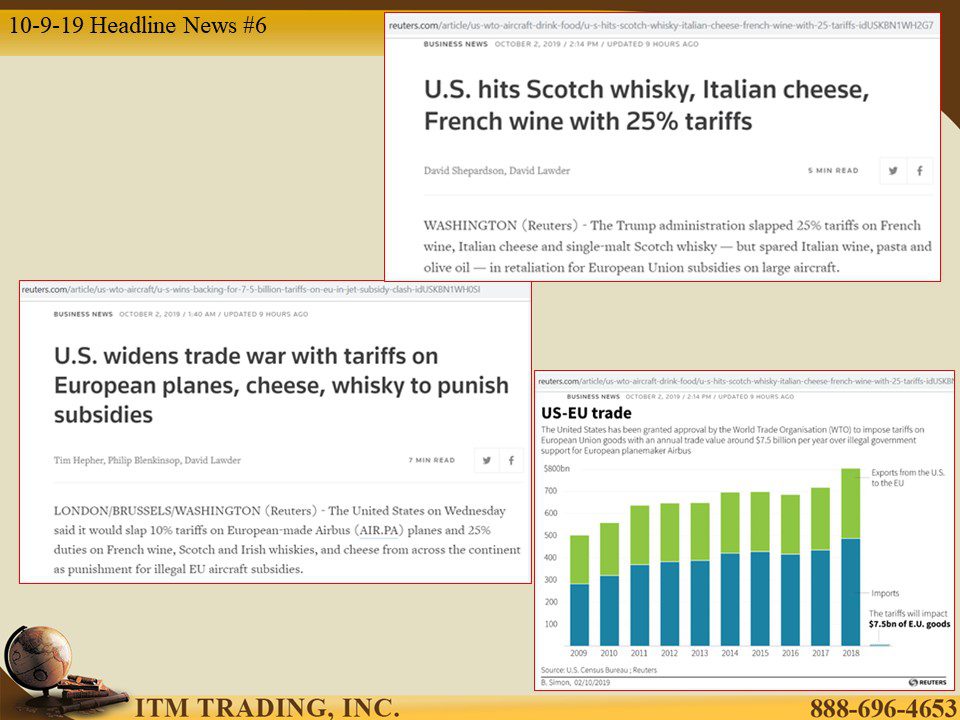 https://www.bloomberg.com/news/articles/2019-10-07/stock-and-bond-trading-decimated-in-once-red-hot-argentina?srnd=fixed-income
https://tradingeconomics.com/argentina/stock-market