GLOBAL RESET PATTERNS UNFOLDING: Here's the Truth Behind the Lies
Breaking News
Jan 7, 2021
1-7-21 GLOBAL RESET PATTERNS UNFOLDING: Here's the Truth Behind the Lies
As I watched the tragedy at the Capitol yesterday, I could not help but remember back to the 1960's. I see so many parallels. And while I was shocked at the violence, I was not surprised. Why? Because chaos of many kinds is typical as a currency dies.  
So is the hyperinflation that follows as governments and central bankers attempt to remain in control. This is a repeatable pattern that can help us prepare to first survive and then thrive, through the inevitable transition into the next financial and social system. Just keep in mind that there are real opportunities that present to those who are patient and see through the smoke screen created by the ability to print an unlimited amount of fiat (government) money and control fiat markets.  
Their goal is to transfer risk and capture wealth. My personal goal is to eliminate risk and be prepared to have real wealth shift my way and I use historically repeatable patterns as a guide because history repeats and I know that this time is not different. 
Importantly, real money gold also has a typical pattern as a currency dies. First of all, a rising gold price is an indication of a failing currency, therefore gold's true value is suppressed. We've watched global central bankers accumulate the most gold they've ever accumulated in history, since 2008. And yet the Wall Street narrative is driving people to Bitcoin, which was first introduced in 2009. The same time that QE money printing was also introduced. 
Rapidly rising market valuations capture public attention, but it has not yet been tested in a currency lifecycle crisis. I would also point out that it only has value in one market and therefore does not have broad based demand. Rather, to me, it appears to be a tool to turn the public away from protecting their wealth with a proven asset, gold. 
There are currently several currencies that are collapsing, and we can see the same pattern in gold that we see every single time this has happened. After a period of unrestrained money printing, hyperinflation ravages the country leaving most destitute. The suffering population are told that an official currency devaluation will help them. The official overnight devaluation is done against gold (which is a store of value) and gold begins it rise to its true value in terms of the government money, which is zero. 
The public is told it will only happen once, but it will continue to happen until, all confidence in the government and central bank is gone. Local barter systems arise and ultimately, to regain public confidence, gold becomes part of the new currency again. 
Will this time be different? Maybe it will…but most likely, it won't be. I want the tried-and-true safe haven assets that are outside the system and run no counter party risk. That's why I own physical gold and silver.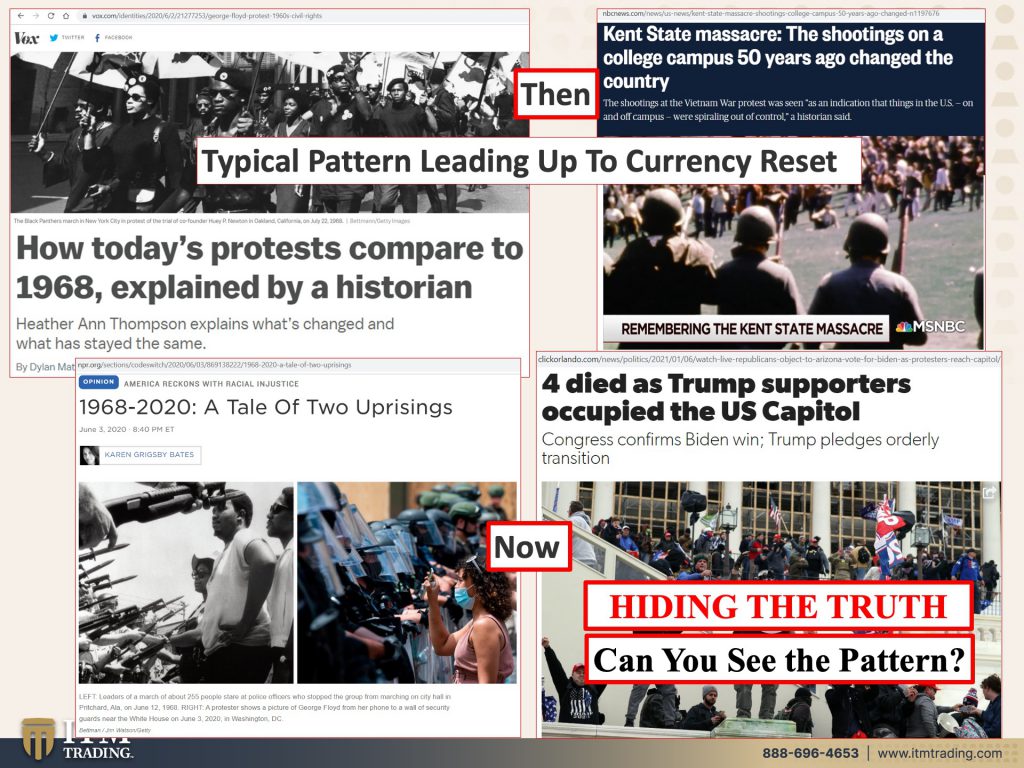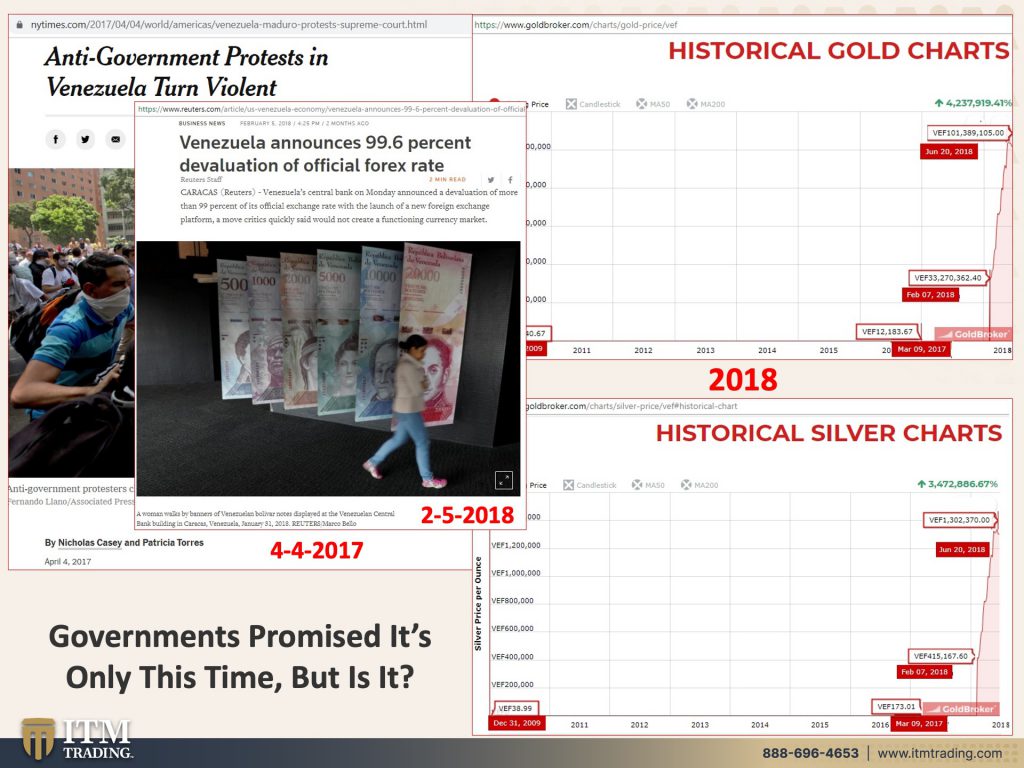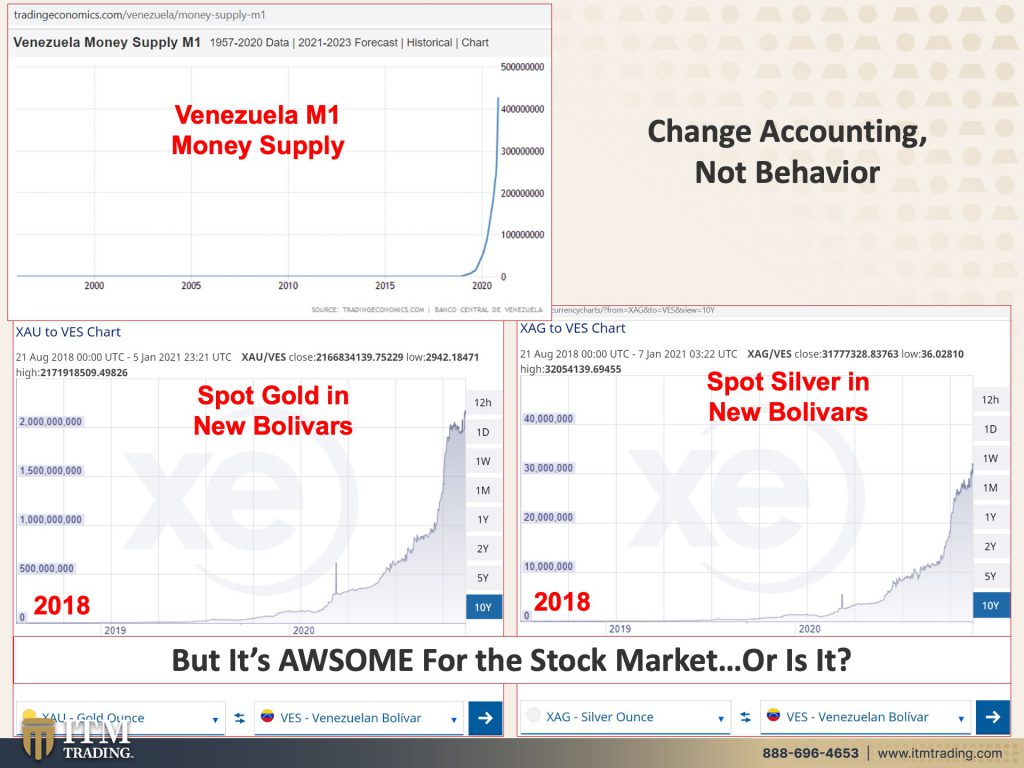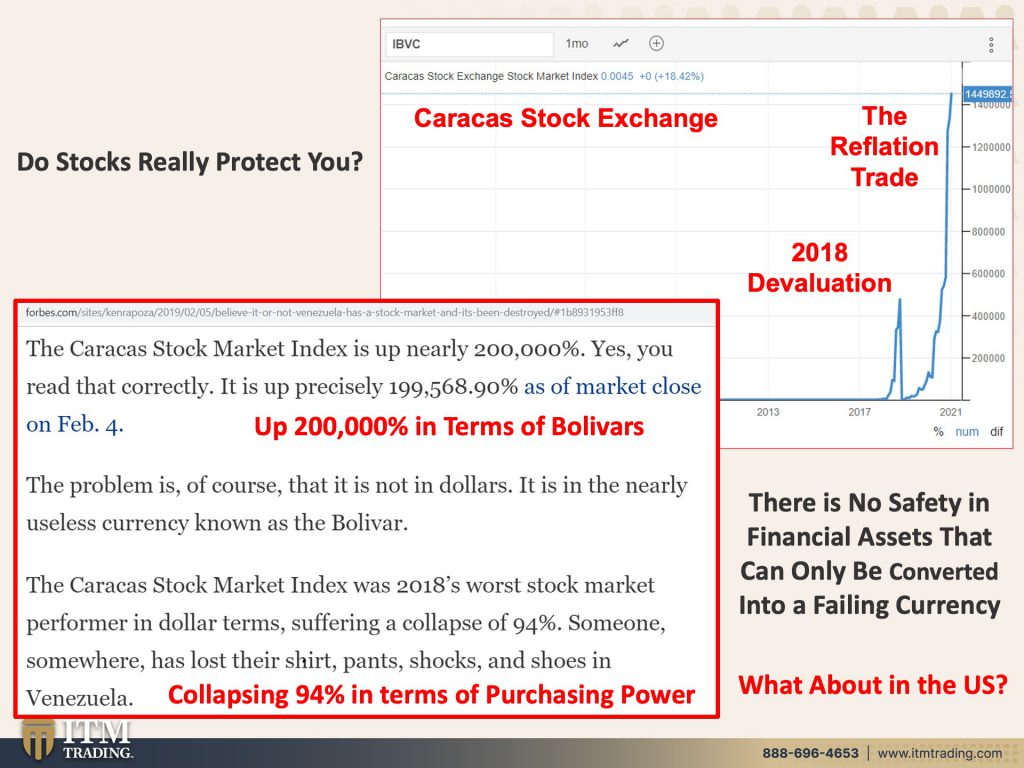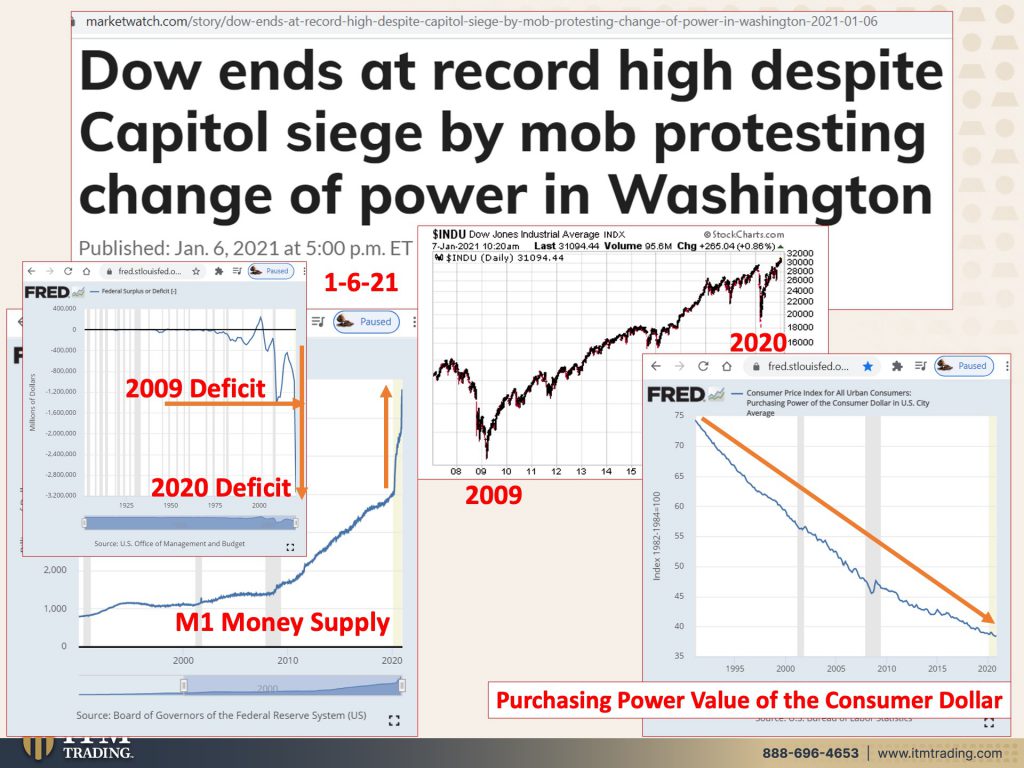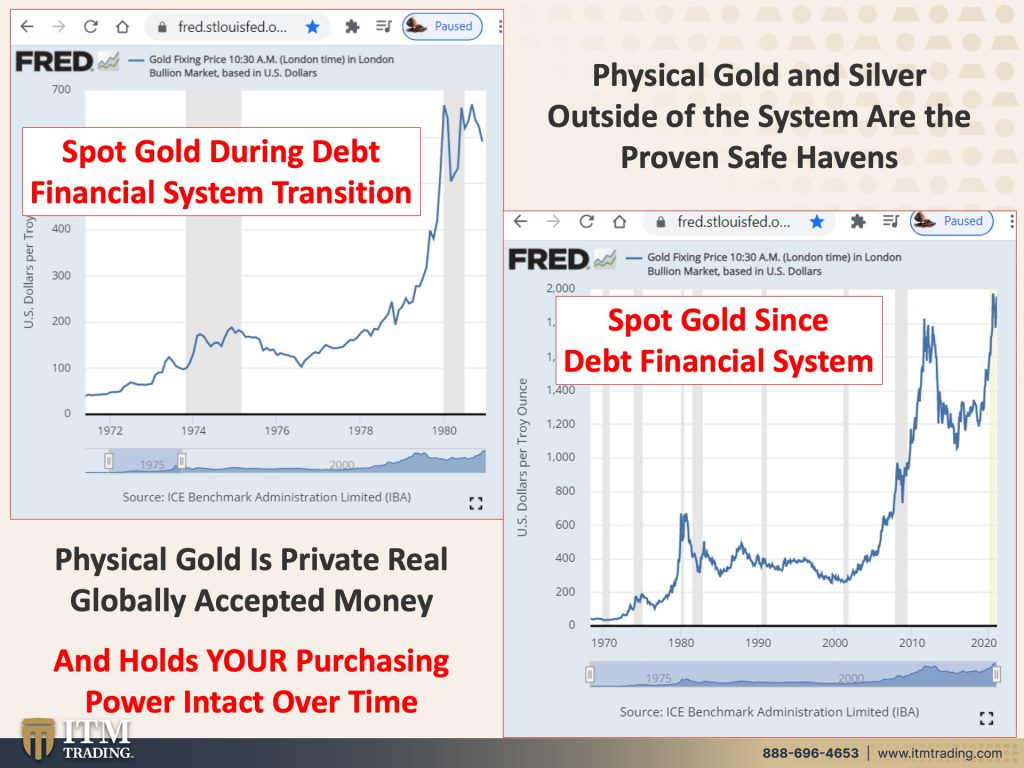 Slide 1:
https://wolfstreet.com/2021/01/06/in-crazy-banana-republic-moment-mob-storms-u-s-capitol-senate-house-lawmakers-evacuated-but-no-problem-stocks-are-up/
https://www.vox.com/identities/2020/6/2/21277253/george-floyd-protest-1960s-civil-rights
https://www.nbcnews.com/news/us-news/kent-state-massacre-shootings-college-campus-50-years-ago-changed-n1197676
Slide 2:
https://www.nytimes.com/2021/01/04/world/middleeast/iraq-economy-debt-oil.html?campaign_id=9&emc=edit_nn_20210105&instance_id=25647&nl=the-morning&regi_id=64355736&segment_id=48364&te=1&user_id=2163006f47182838d39c8a6ea2283538
https://www.xe.com/currencycharts/?from=XAU&to=IQD&view=1M
https://www.bloomberg.com/news/articles/2020-12-19/iraq-devalues-currency-by-record-against-dollar-as-economy-wilts?sref=rWFqAg1Y
Slide 3:
https://www.xe.com/currencycharts/?from=XAU&to=VES&view=10Y
Slide 4:
https://www.xe.com/currencycharts/?from=XAU&to=VES&view=10Y
Slide 5:
https://tradingeconomics.com/venezuela/stock-market#:~:text=The%20Venezuela%20Stock%20Market%20(IBVC)%20is%20expected%20to%20trade%20at,797959.15%20in%2012%20months%20time.
Slide 6:
https://www.marketwatch.com/story/dow-ends-at-record-high-despite-capitol-siege-by-mob-protesting-change-of-power-in-washington-2021-01-06
https://fred.stlouisfed.org/series/M1
https://fred.stlouisfed.org/series/CUUR0000SA0R
https://fred.stlouisfed.org/series/FYFSD
https://stockcharts.com/h-sc/ui
Slide 7:

We believe that everyone deserves a properly developed strategy for financial safety.
Lynette Zang
Chief Market Analyst, ITM Trading