Risks and Opportunities: Bail-ins, LIBOR and the Future of Banking…Q&A with Lynette Zang & Eric Griffin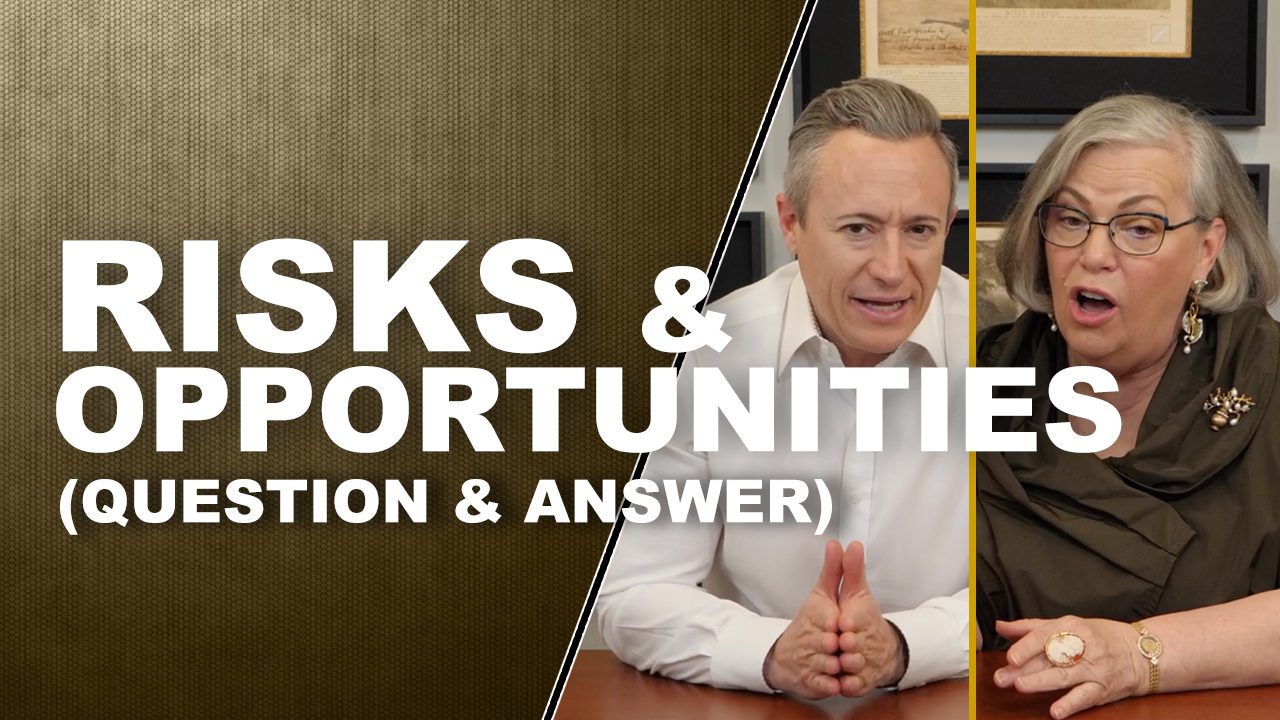 Eric sources questions from Lynette's viewers and Lynette responds with organic and unrehearsed answers. If you have a question for Lynette and Eric, please either submit your question though YouTube, Facebook, Twitter, or email to questions@itmtrading.com. If you enjoyed the Q&A with Lynette Zang, please like, subscribe, and share in order to help Lynette fight the fiat money disease!
Have questions for the Q&A, email us at questions@itmtrading.com
Have questions about acquiring gold and silver? Call: 877-410-1414
VIEWER QUESTIONS:
Question 1: 0:45
What happens to direct-deposits or automatic payment withdrawals if a bail-in occurs?  Do the banks just allow us to get overdrawn?
Question 2: 2:28
During hyperinflation, will gold rise in purchasing power like the Men's suit example, staying consistent, or will golds value go higher and gain more purchasing power?
Question 3: 3:40
What is the force that causes gold to rise when the dollar goes to ZERO? And who buys the gold at its highly inflated price?
Question 4: 8:11
Who decided that the US will stop using LIBOR?
Question 5: 8:53
If gold and silver are true assets that can weather a storm in a fiat tsunami, could you view other assets as having barter ability value, or power to be used for wealth acquisition like copper, wheat, potatoes or even band aids and bullets?
Question 6: 10:16
What do you think about gold backs?
Question 7: 10:56
How can we use precious metals if the shops only accept CBDCs?
Question 8: 11:37
What will happen to car loans and home loans when the us dollar goes to zero? who will own the car or home if you still have a debt on your home or car?
Question 9: 13:27
Where's the money gun lol

We believe that everyone deserves a properly developed strategy for financial safety.
Lynette Zang
Chief Market Analyst, ITM Trading