Q&A with Lynette Zang and Eric Griffin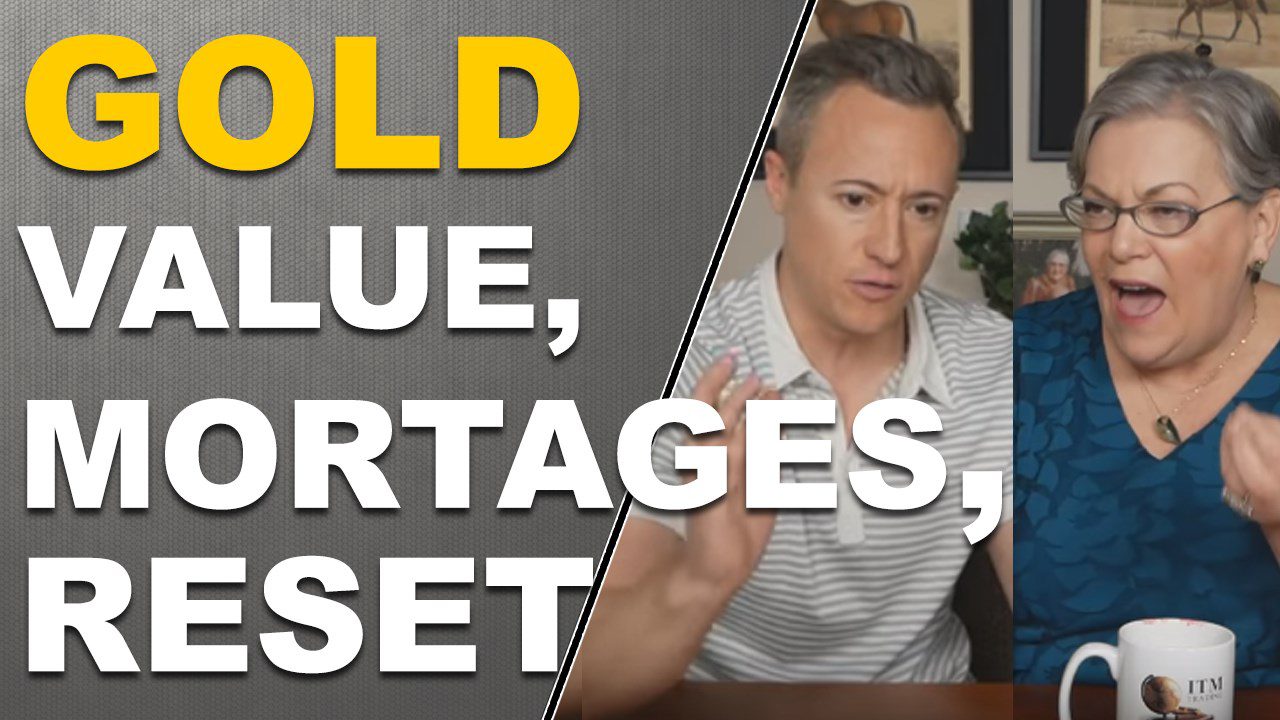 12/19/2017 Q&A with Lynette Zang Chief Market Analyst and Eric Griffin President of ITM Trading Inc.
Eric sources questions from Lynette's viewers and Lynette responds with organic and unrehearsed answers. If you have a question for Lynette and Eric, please either submit your question though YouTube, Facebook, Twitter, or here on the ITM Trading website in the comments section. If you enjoyed the 10/3/2017 live viewer Q&A with Lynette Zang, please like, subscribe, and share in order to help Lynette fight the fiat money disease!
Viewer Submitted Questions:
Question 1. William B: If my silver bullion was allowed to rise to fair value priced against our current Federal Reserve Note right now, I could easily pay off my mortgage. I've heard that my principle and fixed rate interest could increase by many multiples during the reset. If that is true, would the value of my silver increase by the same multiples, making it just as easy to pay off that higher mortgage amount?
Question 2. Jim G: Should I sell gold now to pay off a $30K Debt or wait till the reset?
Question 3. Nicholas Eff: If a deep pocket investor were able to break the gold and/or silver markets, i.e. the bullion banks were unable to deliver physical metal, would the CBOT/CME simply declare force majeure and refund the wrong-footed speculators in fiat dollars? Would the gold and silver EFTs be unwound/exposed, and what would happen to the price?
Question 4. Minuteman: There is no doubt in my mind that gold and especially silver, are extremely undervalued and a smart buy. Central Banks wouldn't be acquiring precious metals and the cartel wouldn't be manipulating precious metal prices down if they weren't going to be valuable in the future. With that said, I see no end to the precious metal manipulation.  As far as I can tell, it will go on for as long as the powers that be want.  What is your opinion on if and when the manipulation will stop?
Question 5. Raoul S: According to Steve Sjuggerud, editor of True Wealth, the melt-up in the general equities could extend thru 2019, even into 2020. If this is so, how do you see gold and silver and their stocks performing through this lengthy time frame?
Question 6. Gus: I was wondering if you would give your opinion on the LLC-IRA and the ability to hold precious metal in your own hands as CIO of the corp.
Question 7. Flashrob01: do you recommend that we hold physical gold (coins, etc.) in a self-directed IRA, or is that also considered to be part of the 'System' and unsafe in the event of a breakdown?
Opening an account with ITM Trading and acquiring gold and silver is easy. Get a Free Gold Investors Kit and get started: https://www.itmtrading.com/blog/go/free-gold-information-kit/

We believe that everyone deserves a properly developed strategy for financial safety.
Lynette Zang
Chief Market Analyst, ITM Trading