Own Gold The Right Way!
Develop your own action plan.
Thank you for your interest in our company. We have been educating and assisting people acquire precious metals for more than 16 years and have an A+ rating with the BBB. We strive to assist each individual in meeting their goals and objectives when it comes to owning bullion and rare coins. Your FREE gold information kit will be delivered to your door usually within a few business days. Simply fill out the form or call us at 1-888-696-4653 and ask for Gold 101.
Please send me the following materials
Free Gold Information Kit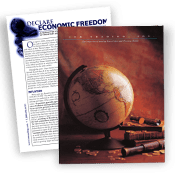 Our standard package includes information about owning gold and silver, including types, historical overview, benefits and opportunity. It will also help you to understand who we are and how to buy from us.
[checkbox gold-kit default:1 "Please send me the Free Gold Information Kit" ]
Adding Precious Metals to an IRA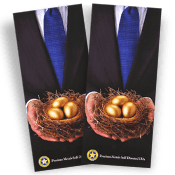 Please add IRA information to my free information kit. This will help you understand what it takes to place precious metals into an Individual Retirement Account.
[checkbox ira-kit "Please send me "Adding Precious Metals to an IRA""]