Mortgages, MS62s & 401Ks…Q&A w/ Lynette Zang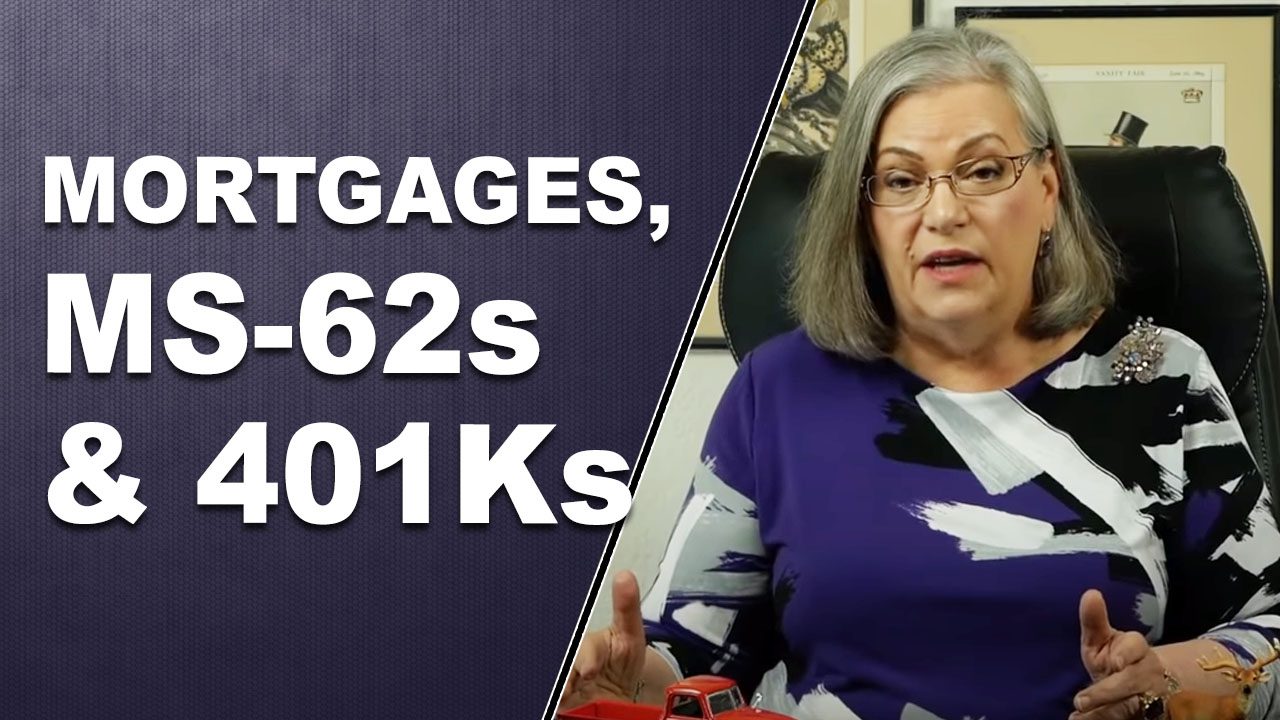 FROM SARI: A client asked about taxes on a 401K. She heard that they were going to start taxing that as of next year. Have you heard anything about that? 1:08
FROM KEELY: John M Asks: Is buying the MS 62s and 63's OK or do I need to buy a higher grade? For the last five years I have bought 30 ounces of American gold eagle bouillon and have recently started selling it back to get pre 33s 3:03
FROM FERN: Petr: I am currently moving to a new mortgage product and have the option of a 5 and 7 year-fixed rate mortgage and interest only. One at 1.44% and the other at 1.99% for 5 and 7 years respectively. As part of my strategy from what is likely to come sooner than later (economic storm) and my move into gold for safety I am wandering this: Do I fix for the longest term I can at this point to perhaps be able to take advantage of an opportunity down the road to pay off my mortgage. If so would 5 years more than suffice or should I go to the 7 years or neither? The 7 year rate makes my monthly payment about $150 more each month. 4:40
Viewer Submitted Questions:
Petr: Can Britannia coins be confiscated by the US government and therefore US coins be confiscated in the UK? 7:00
Jon Reynolds – If they're going to inflate away the debt, don't they need to also stop creating new debt? 8:20
Android_Z – Virtually everyone else says silver is a better investment now. Doesn't silver usually move up more than gold in a bull market? 9:56

We believe that everyone deserves a properly developed strategy for financial safety.
Lynette Zang
Chief Market Analyst, ITM Trading