MARGIN, MARKET CONFUSION & DEPOSITORIES…Q&A WITH LYNETTE ZANG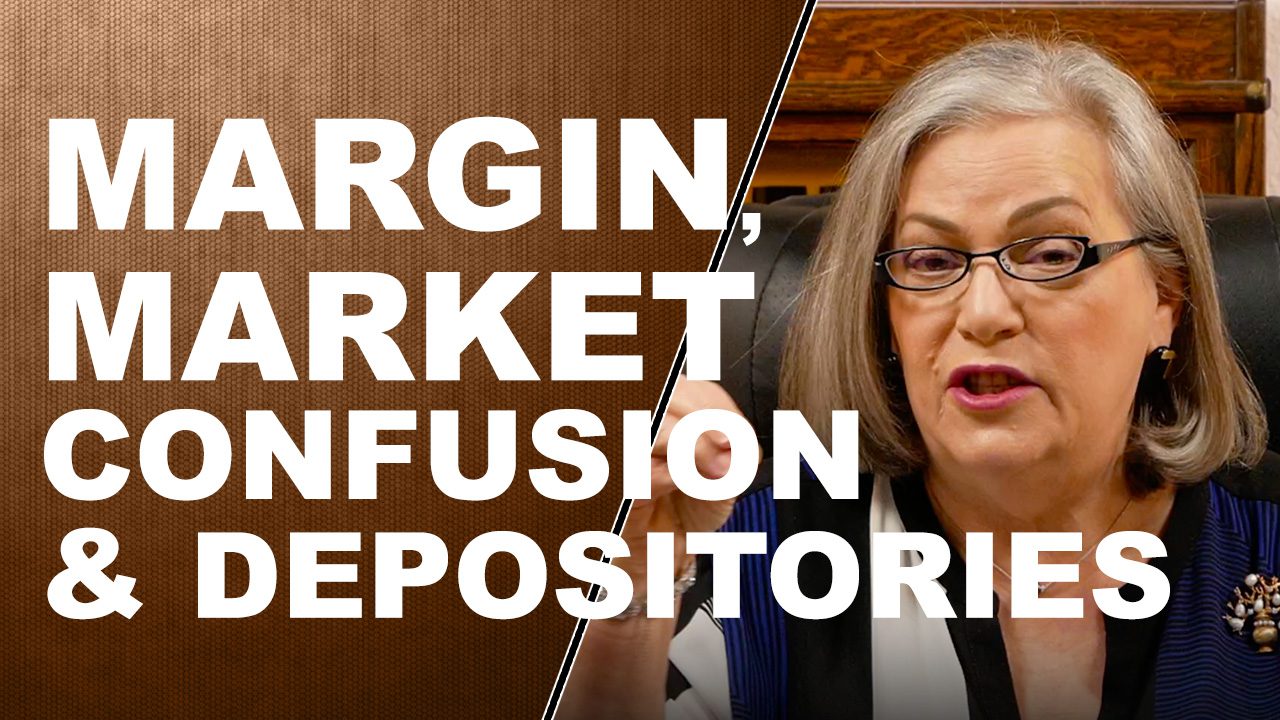 Lynette responds with organic and unrehearsed answers. These are client questions from the consultants, if you have questions please either submit them through YouTube, Facebook, Twitter, or email to questions@itmtrading.com. If you enjoyed the Q&A with Lynette Zang, please like, subscribe, and share in order to help Lynette fight the fiat money disease!
Have questions for the Q&A, email us at questions@itmtrading.com
Have questions about acquiring gold and silver? Call: 877-410-1414
Question 1: 1:00
I am with Wells Fargo and just bought a house. I bought the house on margin. So, no mortgage but "borrowed by margin". Did I do the right thing? What are the up sides or downsides to this type of purchase? They are telling me it is a smart move. If it is so smart, why am I questioning it.
Question 2: 06:12
•How do we access cash since we are retired and protect or minimize this cash from inflation exposure?
•Need to move away from B of A as our banker. Suggestions?
•How do we deal with a transfer of the LMA/LOC on our home until we pay it off from hard assets? Or do we tie to our assets?
•Should we split our portfolio with an investment firm in AZ to transfer our LMA/LOC on the house OR what should we do?
•Depository vs safe deposit box vs home safe?
Question 3: 14:48
How is that I hear of all the gloom and doom, but people are still building houses, remodeling, doing add-ons and making big purchases? New businesses are opening up. What's going on ?
Question 4: 19:27
I'm interested in converting my IRA to an IRA precious metals strategy. I'm hesitant and want to learn more about the depositories that hold IRA metals. How safe are they from theft from the government?

We believe that everyone deserves a properly developed strategy for financial safety.
Lynette Zang
Chief Market Analyst, ITM Trading