Jeff Nichols Predicts $2,000 Gold in 2012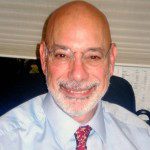 Jeff Nichols is the Managing Director of American Precious Metals Advisers Inc, and he was recently interviewed on Bloomberg.com.  He had a lot of good things to say about the fundamentals of gold which contributes to a strong bull market moving forward.  Fed policy, overseas central bank policy, demand increases in India and China are all contributing factors.
The gold market is a very small market compared with capital markets therefore small levels of demand shifts can dramatically affect prices.  Gold is the only asset that has maintained its value for millennia and has been used as a hedge, a monetary metal and a diversifier for decades.
Jeff states that we are in a long-term bull market trend and that we could see $1,700/oz by the end of the year, $2,000/oz by the end of 2012 and possibly $3,000/oz or higher before the market tops out.  This is due to the fact that more and more people are trying to acquire an asset that is limited in supply, regardless if it is for investment or jewelry.
In order to manage risk in precious metals Jeff says you need to buy long-term as they are volatile in the short-term, which was demonstrated recently in the silver market with a 30% pullback.  Jeff says to buy 5-10% of your overall portfolio in gold and silver as an insurance policy.  He believes that now is the time to buy as we will look back and think that the prices today are very low.
He favors gold over silver because it is a monetary metal, whereas silver tends to be more of an industrial metal, and gold also tends to be less volatile than silver.
[youtube]http://www.youtube.com/watch?v=vWPev2ekopI[/youtube]

We believe that everyone deserves a properly developed strategy for financial safety.
Lynette Zang
Chief Market Analyst, ITM Trading