GOLD PRICE, 401K & CHINA…Q&A with Lynette Zang & Eric Griffin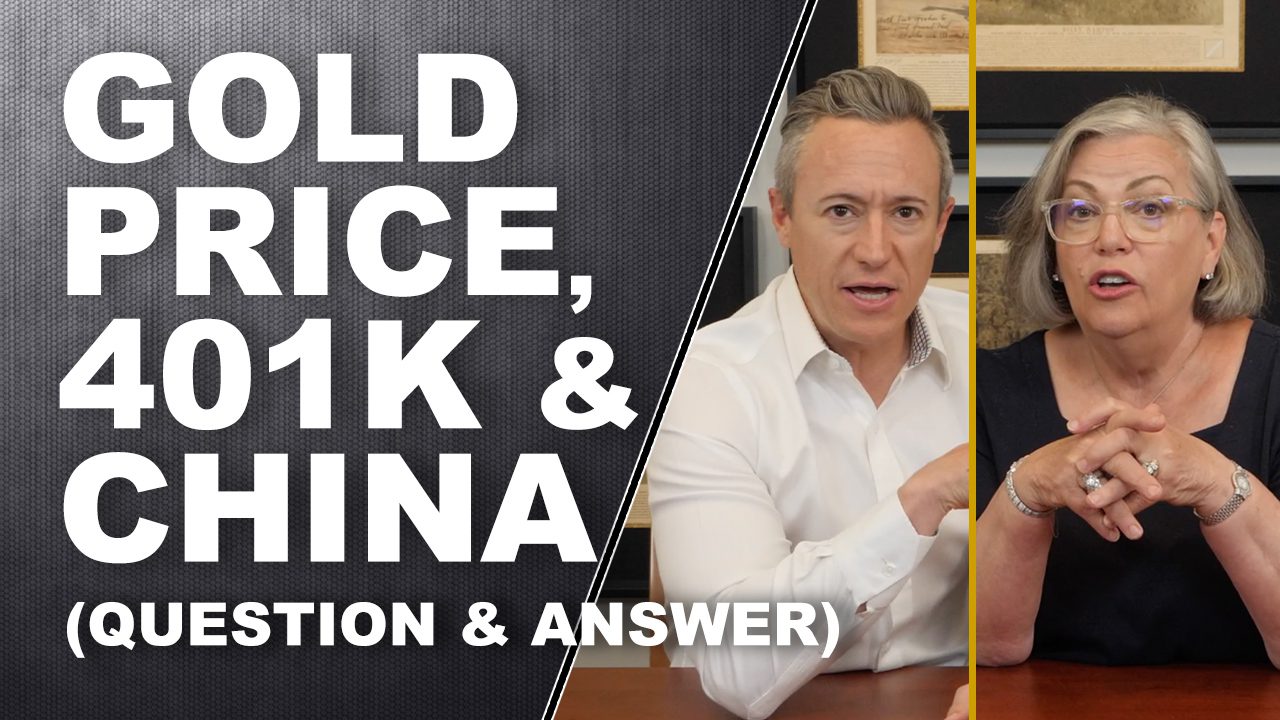 Eric sources questions from Lynette's viewers and Lynette responds with organic and unrehearsed answers. If you have a question for Lynette and Eric, please either submit your question though YouTube, Facebook, Twitter, or email to questions@itmtrading.com. If you enjoyed the Q&A with Lynette Zang, please like, subscribe, and share in order to help Lynette fight the fiat money disease!
Have questions for the Q&A, email us at questions@itmtrading.com
Have questions about acquiring gold and silver? Call: 877-410-1414
Viewer Submitted Questions:
Question 1: 0:58
Does it make sense to take a loan from my 401K to buy gold and silver and then just pay myself back over time?
Question 2: 10:07
In case the grid goes down how much cash should we keep on hand?
Question 3: 11:16
Is it possible, in our collapsing world that the gold dollar value never moves beyond its current "trading" range, but all other assets collapse to a value that would have the current gold price actually be gold's true intrinsic value?
Question 4: 16:04
Why would assets get cheaper from lopping off zeros?
Question 5: 16:47
What good is owning the store if there are no customers? Can you explain what you mean?
Question 6: 19:17
How do we test gold?
Question 7: 19:56
If China invades Taiwan what do you see happening to the financial system in USA?

We believe that everyone deserves a properly developed strategy for financial safety.
Lynette Zang
Chief Market Analyst, ITM Trading