GOLD, MARKET CRASH & INFLATION…Q&A WITH LYNETTE ZANG & ERIC GRIFFIN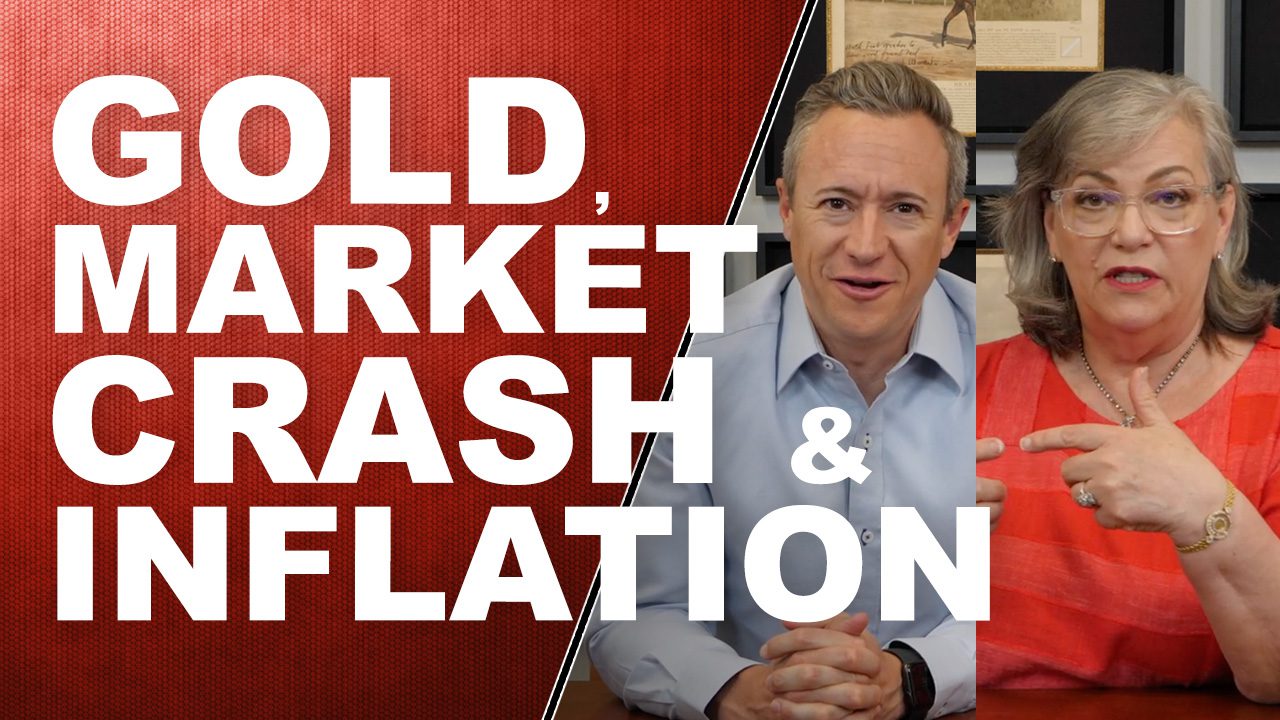 Eric sources questions from Lynette's viewers and Lynette responds with organic and unrehearsed answers. If you have a question for Lynette and Eric, please either submit your question though YouTube, Facebook, Twitter, or email to questions@itmtrading.com. If you enjoyed the Q&A with Lynette Zang, please like, subscribe, and share in order to help Lynette fight the fiat money disease!
Have questions for the Q&A, email us at questions@itmtrading.com
Have questions about acquiring gold and silver? Call: 877-410-1414
Viewer Submitted Questions:
Question 1: 1:02
Treasury Secretary Janet Yellen said Friday that the department may run out of ways to prevent a default this summer if the president and Congress fail to reach a deal to raise the legal limit on the national debt. Do you think the government will default?
Question 2: 2:17
When inflation and hyperinflation hits currencies, a lot of countries have redenominated their currencies by lopping off zeroes. With fixed rate mortgages, do you think the financial system will let us keep our mortgage-payoff windfall, or do you think they will change the rules by redenominating our mortgage balances at the same time?
Question 3: 4:16
Who is manipulating the price of gold /silver? Who started doing that and why? Why wouldn't the price be manipulated still after the currency reset /market crash?
Question 4: 8:18
Can money be put into a brokerage house like Edward Jones or TD Ameritrade instead of a bank to avoid the bail ins, etc — on a temporary basis until hard assets can be purchased?
Question 5: 9:43
​What can you tell us about BASEL III implementation in July? I heard they are switching to a gold standard… do you think this involve blockchain/ digital assets?
Question 6: 11:44
​Is it better to keep an extra summer home paid for or sell it right now? Which is safer money wise?
Question 7: 13:09
​Let's say the price of Precious Metals sets as it's true value. Who can still buy at this higher price? Will Bull Markets have less sales? Will they have to sell lower to stay afloat?
Question 8: 17:46
​Would you take out a fixed rate loan to buy now as opposed to later? Looking at raw land.

We believe that everyone deserves a properly developed strategy for financial safety.
Lynette Zang
Chief Market Analyst, ITM Trading