Information compiled by Lynette Zang
"Bottom line: just like the Silver Fixing which last week announced its wind-down, the days of the 117-year-old Gold fix are numbered. But to preserve continuity of rigged-ness and manipulation, perhaps they can just outsource their job duties to the biggest manipulators of all: Bank of England, the Fed and, of course, the BIS."
So yes: it is now a fact that gold is manipulated by various commercial banks, and that those gold "raids" one sees every morning usually around the time of the London fix aren't accidental at all but are entirely designed to reprice the market"
http://www.zerohedge.com/news/2014-05-23/barclays-fined-manipulating-price-gold-decade-sending-bursts-sell-orders
And so the rats dessert the sinking ship. "The reason for this particular inquiry is because in the aftermath of the rapid and dramatic departure of the world's largest bank by outstanding notional derivatives, and Europe's biggest bank by any metric, Deutsche Bank, from the precious metal fix, something felt out of place: almost as if the participants of the "fixing" process which for so many years took place in the office of none other than Rothschild on St. Swithin's Lane in London, were suddenly scrambling to disappear without a trace."
http://www.zerohedge.com/news/2014-05-14/rothschild-koch-industries-meet-people-who-fix-price-gold
This is a list of LBMA members:
https://web.archive.org/web/20140214171004/http://lbma.org.uk/pages/index.cfm?page_id=62&title=market-making_members
Let's see how everyone is connected: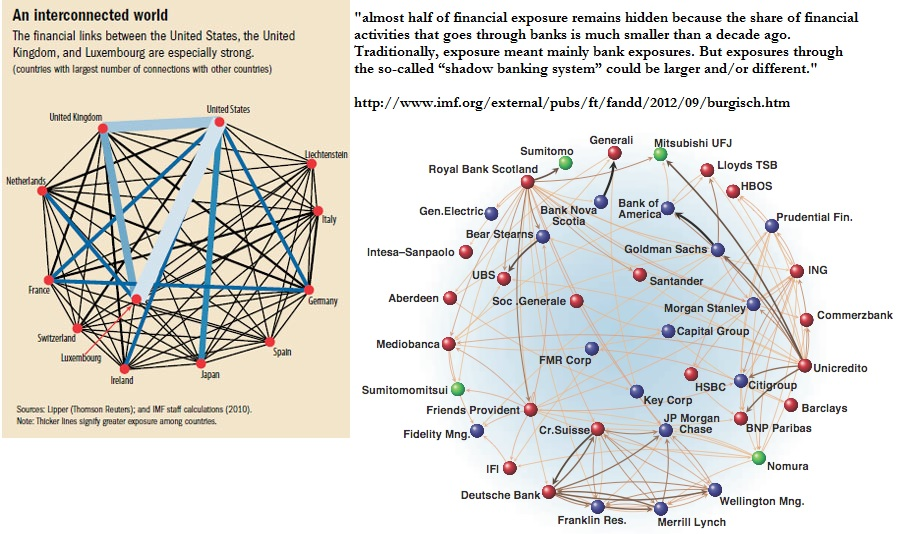 Could the above be in anticipation of that delivery default on the horizon? I suggest you listen to the man in the interview linked below,  Jim Rickards, he is a genius.
http://www.hedgeyetv.com/v/1019/real-conversations-rickards-mccullough-unplugged-on-fed-usd-economy-more
Lynette Zang
Senior Analyst
e. LynetteZ@ITMTrading.com
p. 888-696-4653

Our Risk Information and Purchase Policy documents state the official position and advice of ITM Trading Inc. Our consultants are encouraged to communicate with you but have no authority to contradict or give advice inconsistent with the official documents. To read those documents go to:
http://www.itmtrading.com/purchase-policies-and-procedures/
Please consult with your financial advisor before making a purchase.