Friday Market Update 12/30/2011 My oh my what a year we've been through! Since this is a holiday weekend, believe it or not, I'm going to try to keep today's wrap up short, only hitting some key highlights.
The ten year Italian bond auction was a failure and the yields are back up near 7%. It looks like the next shoe to drop will be Spain as their 2011 deficit grew much more than expected. So far their bond yields are holding up OK, but we'll be watching them closely in the New Year.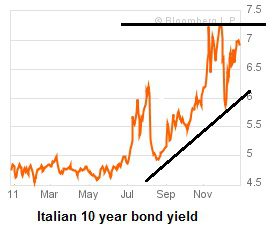 China and Japan have completed a bi lateral trade agreement completely bypassing use of the dollar. This raises the global status of the Chinese Yuan and lowers the status of the US Dollar.
Turkey increased their gold reserves by 30% last month as central banks around the world continue to increase their gold holdings. Remember that governments use gold to deal with all of the debt they are growing and they are growing a lot of debt!
Here in the US the Fed swap lines jumped 59% this past week as Swiss and Japanese banks took advantage of borrowing dollars well below 1%. Remember that a few weeks ago we gave the European banks an unlimited amount of dollars also at that low rate.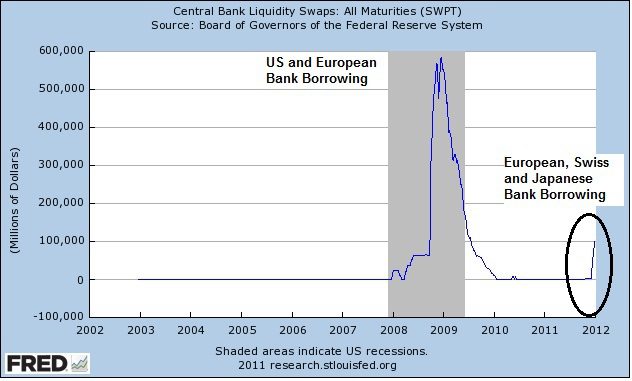 What irks me is that we offer private for profit banks all over the world unlimited amounts of dollars well below 1% and yet we charge our states 4.6% to borrow funds to maintain federally mandated unemployment payments. Call me silly, but I have a problem with that since states provide jobs and services to taxpayers.
Let's take a look at what gold, silver, dollar, treasuries and the Dow have done over the past 11 years. The first is a performance chart that enables you to see how each area performed relative to each other. You can see how volatile silver is since it is both a currency metal as well as an industrial metal. Gold has been more volatile then stocks, bonds and cash. This is because both gold and silver are in the second, awareness phase, so the volatility is to be expected.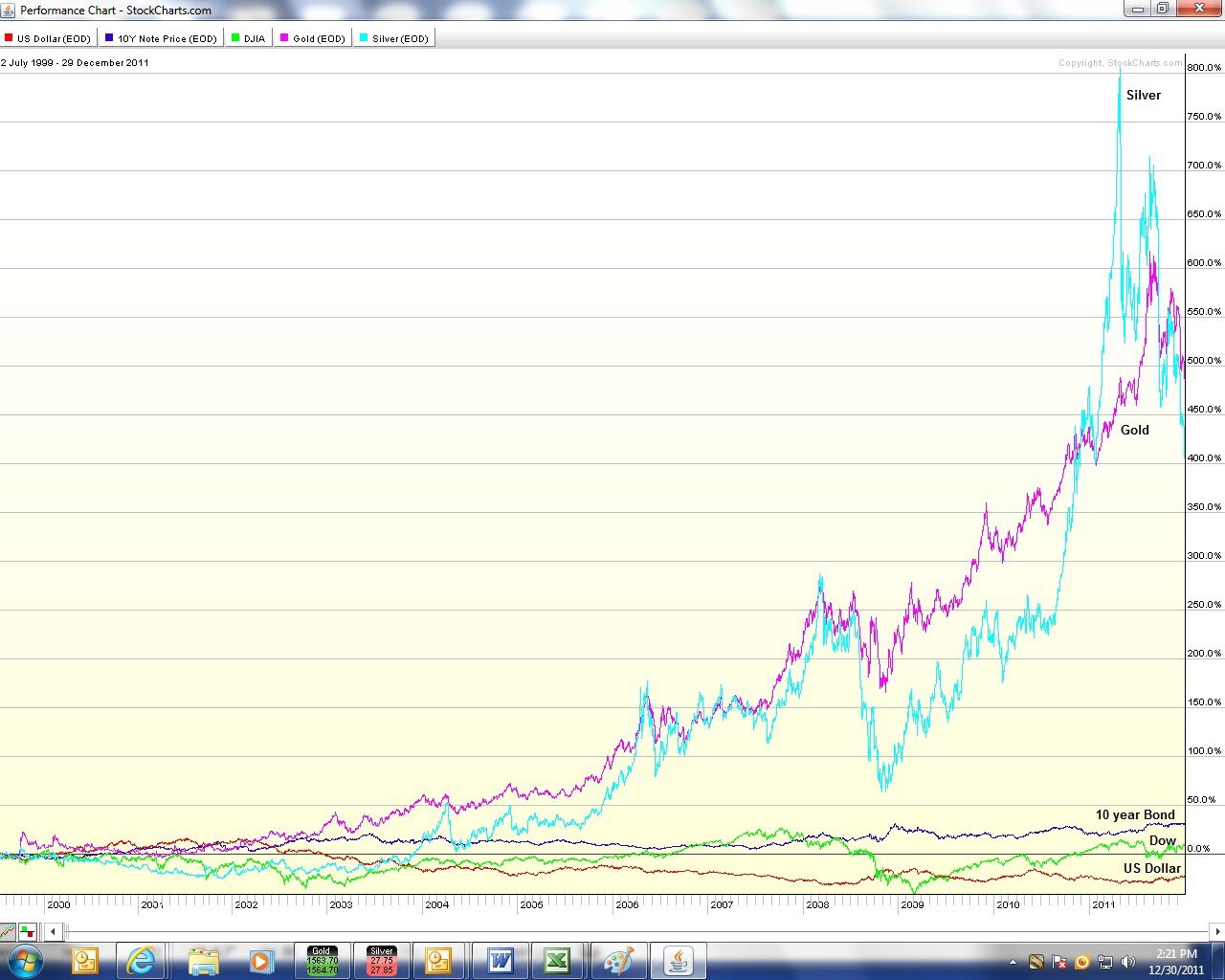 Also keep in mind that spot is digital and ruled by traders who have the ability to push a button and create an unlimited amount of digital gold and silver. It is only in this way that you could see those fast, huge swings. You know the trend is intact because in a positive trend you see higher and higher lows. In a negative trend you would see lower and lower highs. You can see this is the following charts.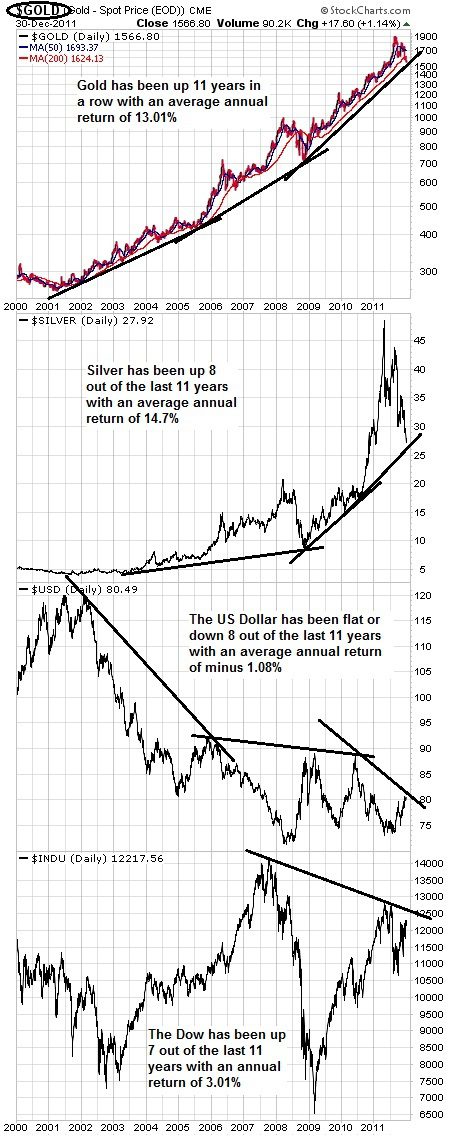 I'll have the new numismatic chart next week. I can tell you that as the spot gold corrected – and bullion and common date numismatics moved relative the spot market – our wholesalers said they only had buyers this week taking advantage of pricing. They also said that availability was good across the board. With regard to the growth numismatics I can tell you that pricing was nice and firm, no downward movement.
So that wraps it up for this week and this year. From all of us here at ITM Trading, have a safe and happy new year and as always, we are here when you need us.
Lynette

We believe that everyone deserves a properly developed strategy for financial safety.
Lynette Zang
Chief Market Analyst, ITM Trading