FDIC, REAL ESTATE, CREDIT CARD DEBT & GOLD…Q&A WITH LYNETTE ZANG AND ERIC GRIFFIN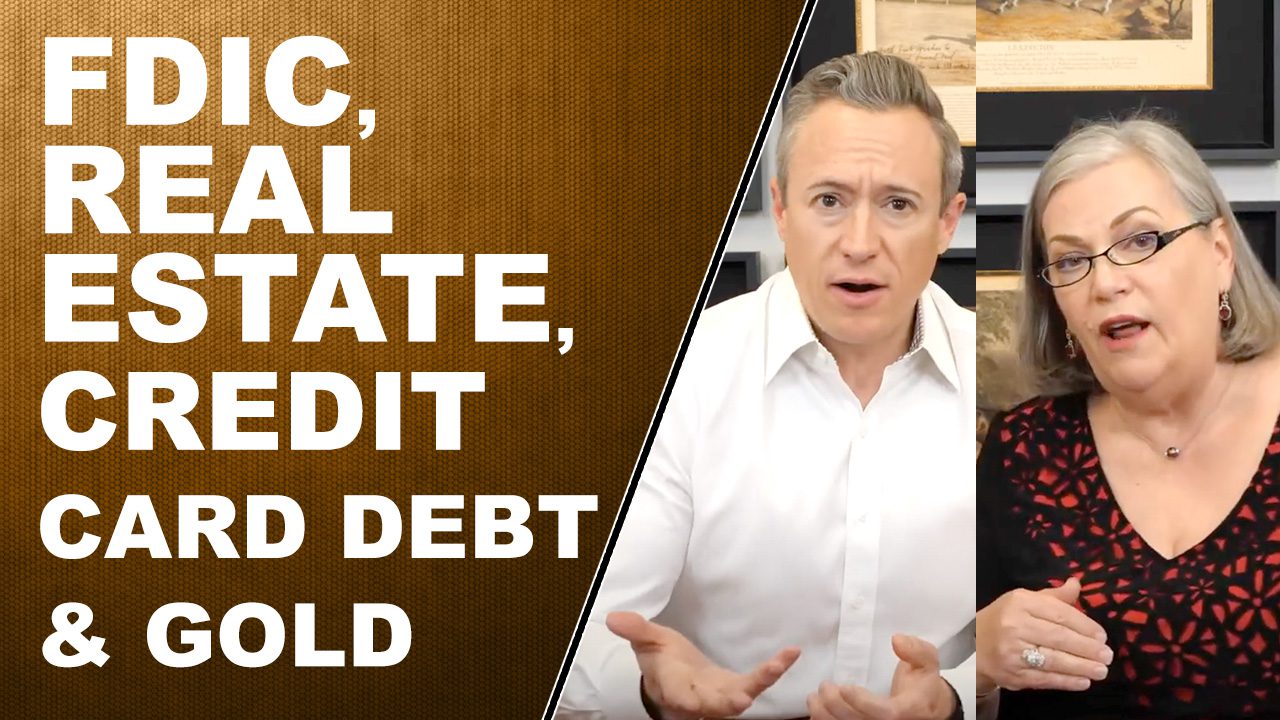 Eric sources questions from Lynette's viewers and Lynette responds with organic and unrehearsed answers. If you have a question for Lynette and Eric, please either submit your question though YouTube, Facebook, Twitter, or email to questions@itmtrading.com. If you enjoyed the Q&A with Lynette Zang, please like, subscribe, and share in order to help Lynette fight the fiat money disease!
Have questions for the Q&A, email us at questions@itmtrading.com.
Have questions about acquiring gold and silver? Call: 844-495-6042
Viewer Submitted Questions:
Charlene H: My husband said that the bank has FDIC and our money is safe. Do you have a video explaining the bank situation and FDIC and how our money isn't safe?
Anna F: I understand why buying gold or silver is important. Is owning  real estate rental property also considered a hard asset and a wise investment?
Daniel M: I stack Gold and Silver, but mainly Silver. However, I'm starting to add more Gold to my stack and I wonder if is worth exchanging some of my silver into Gold since I have heard that Gold has beaten Silver in all inflation analysis, plus silver its more of an industrial Metal and speculation asset.
Debra: If I have credit card debt now if I keep it – does it mean that when they lop off zeros they will do to same for my debt?
Lu Ann: Once they complete the financial reset and we have digital dollars, how do we convert our gold because they could simply prohibit the conversion since they will be able to control what we do with it. Alternately if we don't convert it how would we spend it?

We believe that everyone deserves a properly developed strategy for financial safety.
Lynette Zang
Chief Market Analyst, ITM Trading