DO YOU SEE IT COMING; Monetary Regime Shift to be Coming This Week? By Lynette Zang
Insider Trading Report
Aug 25, 2020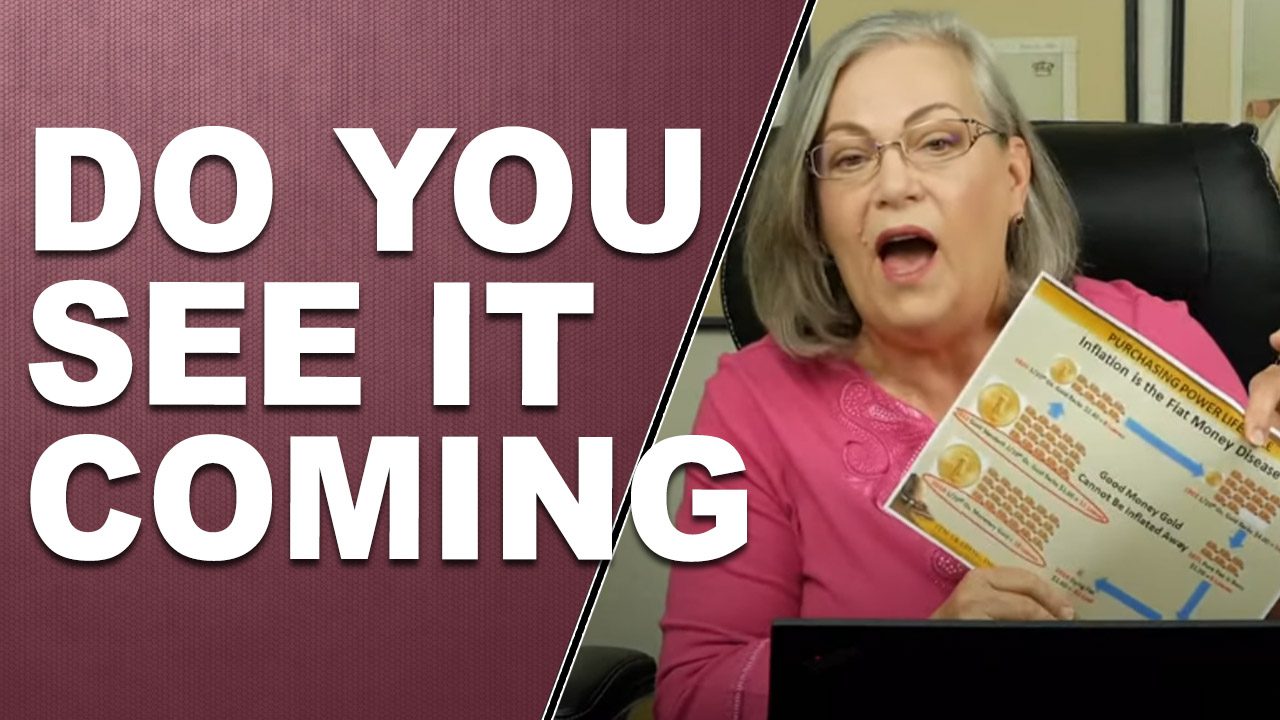 As stock, bond and real estate markets fly to insanity on surging central bank new money, wealth is being transferred to the chosen few, but the people can see it now. Consumer confidence is plunging and consumer confidence in their future prospects are plunging too. With unemployment near historic highs, monetary velocity is plunging to historic lows, because either they don't have money to spend or those that have a little money are afraid to spend it.
Have more questions that need to get answered? Call: 844-495-6042
But the current system requires inflation and for central bankers, the inflation they seek has been elusive. Thus Central bankers have no choice, they are out of tools. Therefore the entire global financial system must reset. When the tools of game do not work anymore, change the tools and change the game.
The day I've been looking for has arrived. On Thursday, Fed Chair Powell is expected to announce a monetary regime shift, something that has happened when they began the fiat system in 1913 and again when the transition to a debt-based system was concluded in 1971.
I was a teenager then, but I remember the energy of change in the air. Then president Nixon assured us that nothing had changed and that this was temporary, but the truth is that everything had changed. And because of these changes, income and wealth inequality expanded beyond levels last seen in 1928.
Currently, the Banking for All Act is going through Congress. This bill promotes a "digital" dollar and the FEDNow accounts, controlled directly by the central bank with all Federal reserve banks, state and nonmember banks, credit unions and the post office. They need everyone to participate.
How do they get that level of participation? Well, never let a good crisis go to waste, and the devastation wrought by the CORONAVIRUS opened that door. Then things need to look as close to normal as possible, hence the new fiat currency is still called the dollar. And then they must make it seem like there is a benefit to the public. This is where UBI (Universal Basic Income) comes into play. Except that there really isn't a free lunch and I fear that this may prove more expensive than anyone now realizes.
Do you see it coming? Because the monetary regime shift is expected to be announced this week and if it was ever important to have physical gold and silver in your portfolio, this is the time.
Slides and Links:
https://www.bloomberg.com/news/articles/2019-05-22/economics-reinvents-itself-every-few-decades-it-s-happening-now?sref=rWFqAg1Y
https://stockcharts.com/h-sc/ui
https://fred.stlouisfed.org/series/CPIAUCSL
https://fred.stlouisfed.org/series/CUUR0000SA0R
https://www.conference-board.org/data/consumerconfidence.cfm
https://fred.stlouisfed.org/series/M1V
https://fred.stlouisfed.org/series/M2V
https://www.cnbc.com/2020/08/24/powell-set-to-deliver-profoundly-consequential-speech-changing-how-the-fed-views-inflation.html
https://www.federalreserve.gov/newsevents/pressreleases/other20200806a.htm
https://www.weforum.org/agenda/2020/04/coronavirus-made-basic-income-vital
https://www.weforum.org/agenda/2020/04/coronavirus-made-basic-income-vital

We believe that everyone deserves a properly developed strategy for financial safety.
Lynette Zang
Chief Market Analyst, ITM Trading