DIGITAL OR OUT OF THE SYSTEM?…Q&A WITH LYNETTE ZANG & ERIC GRIFFIN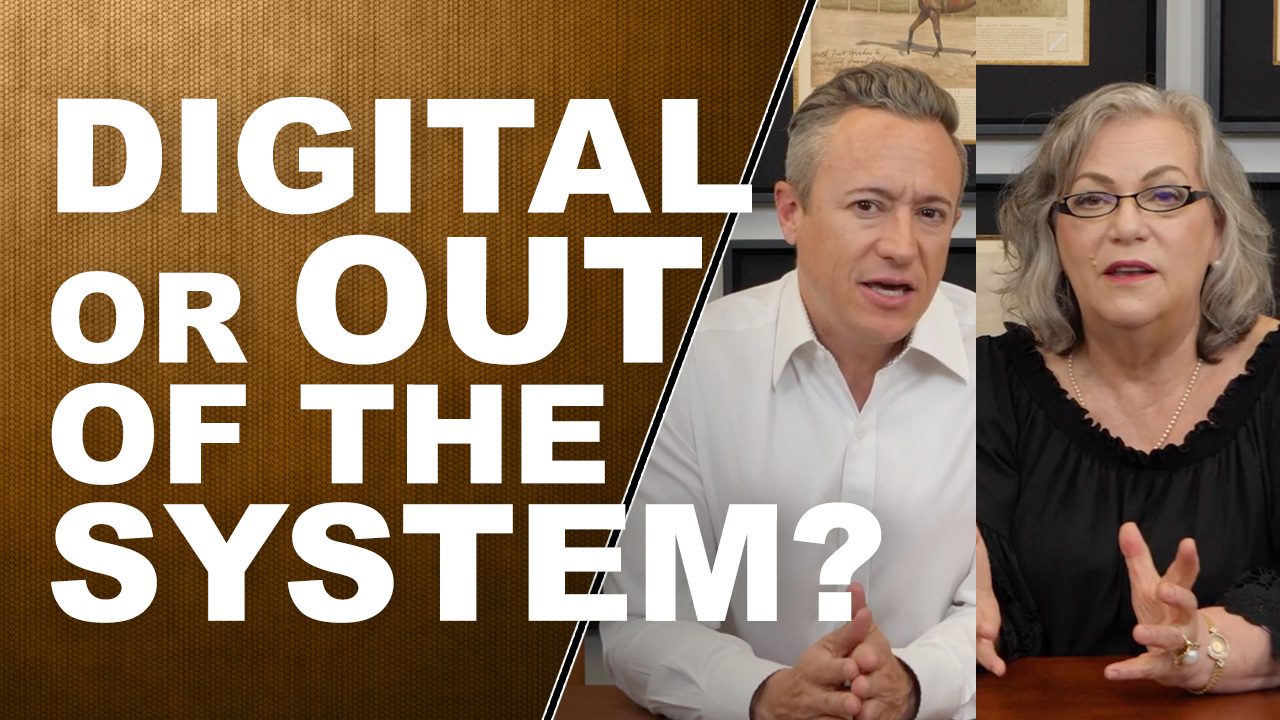 Eric sources questions from Lynette's viewers and Lynette responds with organic and unrehearsed answers. If you have a question for Lynette and Eric, please either submit your question though YouTube, Facebook, Twitter, or email to questions@itmtrading.com. If you enjoyed the Q&A with Lynette Zang, please like, subscribe, and share in order to help Lynette fight the fiat money disease!
Have questions for the Q&A, email us at questions@itmtrading.com
Have questions about acquiring gold and silver? Call: 877-410-1414
Viewer Submitted Questions:
Question 1: 0:39
What do you think the possibility is of getting delivery from the CME if I were to buy a full contract and asking for delivery?
Question 2: 2:07
Are IRA accounts subject to the bail-in as well?
Question 3: 4:45
Do you think that a digital euro will immediately follow a digital USD?
Question 4: 6:35
The world is digitalizing the currencies and all purchases we make in the future will be paid electronically. I am stacking gold and silver but what will happen if I want to cash in some of my stacking for fiat money? This swap will not be unnoticed by the government because everything is digitized and traceable right?
Question 5: 8:42
What will happen to our "out of the system dollars" Will we have notice to convert to the new currency? Shouldn't we have some cash out of the system?
Question 6: 11:13
What will happen to the economy if the market crashes and yields are lost? inflation? hyperinflation?

We believe that everyone deserves a properly developed strategy for financial safety.
Lynette Zang
Chief Market Analyst, ITM Trading