This article-blog is a companion piece to a few of the most recent article-blogs about Individual Retirement Accounts here on the ITM Trading web site. Perhaps you read a few of these articles and after realizing that a traditional IRA full of dollar denominated debt assets is not only a volatile and dangerous way to try and save for your retirement, you are considering rolling your current IRA into a self directed gold backed IRA. If these thoughts are crossing your mind, there is no doubt that you have questions. Below are some of the most common questions and the answers to them that were asked of me during my time as a Senior Analyst at ITM Trading.
What Is A Self Directed IRA?
The term "Self Directed IRA" is a bit of a misnomer. In essence, all Individual Retirement Accounts are self directed in the sense that the owner of the IRA chooses to open the IRA, and then chooses what assets (or debts) are to be purchased and placed inside of the IRA. The confusion arises because the most common type of IRA, the Simple IRA, can only hold paper investments (debt investments) such as stocks, bonds, mutual funds, and annuities. Another type of IRA, the Roth IRA, also holds paper debt assets, with the difference being that the Roth IRA is funded with money that has already been taxed. If you have an IRA, Roth or Simple, and you did not choose the funds and bonds or policies inside of the IRA, chances are your advisor signed you up for whatever program best suited his commission check. If this is the case, I suggest you call ITM Trading and speak to a Senior Analyst. This ITM Trading representative will be able to research your IRA account and offer information and suggestions that may help you minimize your costs and maximize your returns, or at least help stem any bleeding losses you may be incurring. Remember, any time you contribute to your IRA, there are fees, commissions, and costs that will end up being subtracted from your contribution. An IRA can only work well for you if costs and losses are minimized, and your gains are maximized.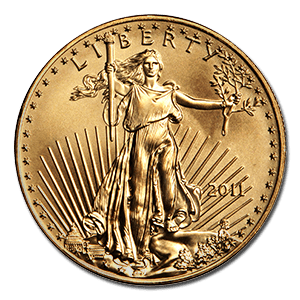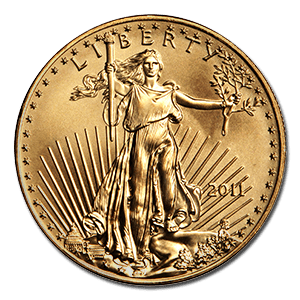 Technically, gold can only be held inside of a what is called a "Self Directed IRA". This type of IRA can also hold real estate as well as other physical assets, and these abilities are what separate a Self Directed IRA from a Roth IRA or Simple IRA. If you have a Roth IRA or a Simple IRA and you want to hold gold inside of your IRA, you must convert your current IRA to a Self Directed IRA. ITM Trading can make this process simple for you. ITM Trading works closely with the bank that must fund the IRA for you, and the vault that will hold your gold bullion once your current IRA is liquidated and the funds are used to set up your Self Directed IRA and then purchase IRA eligible gold coins and bars.
How Much Do I Need To Have To Transfer My Current IRA Into a Gold Backed Self Directed IRA?
Currently, a minimum of $5000.00 is needed to open a Gold Backed Self Directed IRA through ITM Trading. There is no maximum amount you can transfer into a Gold Backed Self Directed IRA. Should you choose to open an IRA through ITM Trading, a representative will help you choose what type of coins and bars to place inside of your account so that you have some diversification within your Precious Metals IRA. ITM Trading will also service your account and can provide updated Portfolio Reviews of your gold IRA assets upon request.
Will I Get The Physical Gold Coins And Bars?
Yes, Maybe, and No are the answers. When the Self Directed IRA is funded, the IRA eligible gold coins and bars you agreed to purchase will be sent by United States Postal Service registered and insured to the IRA account approved vaulting company that must legally take physical possession of the precious metals and hold them in a secure and insured installation. Once you retire and / or liquidate or begin taking distributions from your IRA, you may choose to either have your physical gold bullion shipped directly to you, or you can have it shipped to ITM Trading, which will then purchase the gold coins or bars from you at the prevailing market rate and then send a check directly to you.
How Long Is The Process To Convert A Simple IRA To A Gold Backed Self Directed IRA?
This will vary. ITM Trading will assist in opening the new account, and once the account is funded ITM Trading will ship your purchase to the vaulting company in a matter of days. Usually the longest part of the transaction is getting your current IRA servicing company to liquidate the paper assets inside of your IRA and send a check for the balance to the banking services company that ITM Trading uses to establish your new precious metals IRA. Because the price of gold changes daily, and because gold prices are relatively low right now, if you are considering opening transferring your current IRA to a precious metals IRA as soon as possible before gold heads back North of $1400 an ounce.
Will I Have Any Tax Consequences If I Rollover My Current IRA To A Gold Backed IRA?
ITM Trading is not a tax preparation service and makes no promises regarding taxation consequences. ITM Trading suggests that you always consult a qualified tax professional. That being said, IRA's are designed to be rolled over from one type of IRA to another type of IRA without taxes being due at the time of the rollover.
Chances are still pretty good that you may have more questions regarding rolling your current IRA over to a Self Directed Gold Backed IRA. If so, you can either continue reading common IRA questions and answers here, or you can call an ITM Trading representative at 1.888.OWN.GOLD.