BONDS, GOLD TYPES, PAPER GOLD DUMPING… Q&A with Lynette Zang and Eric Griffin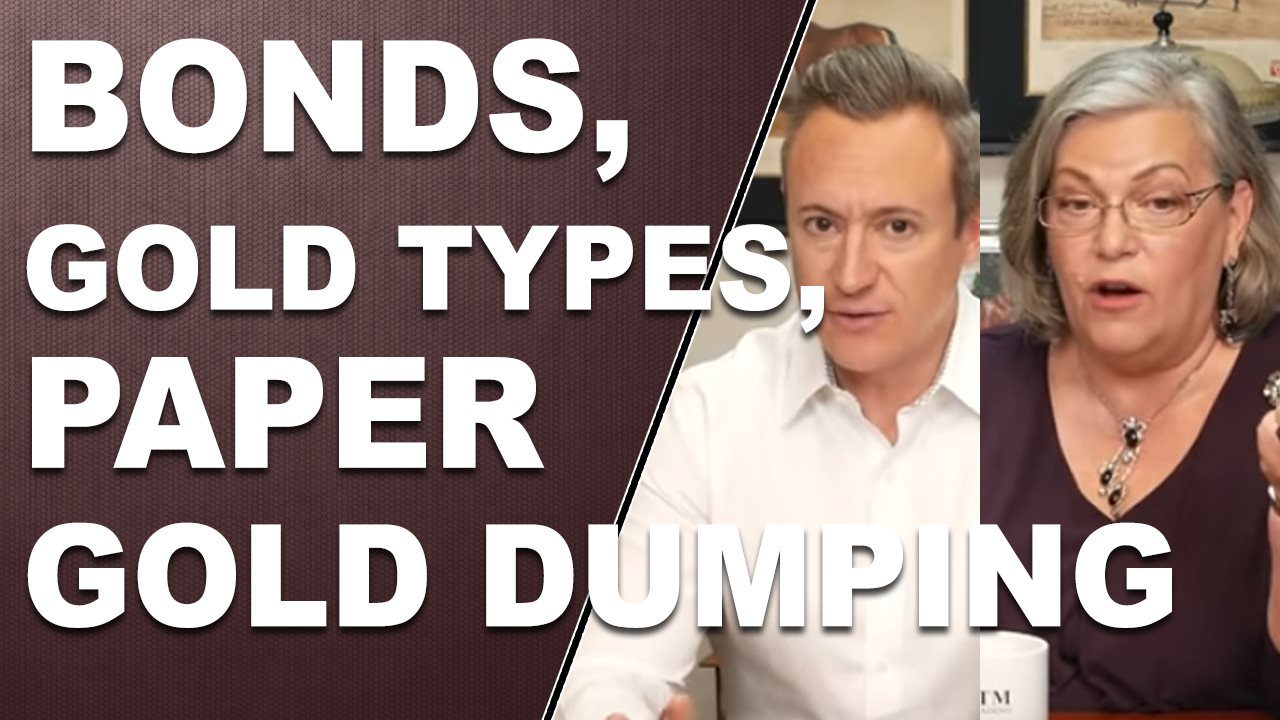 Eric sources questions from Lynette's viewers and Lynette responds with organic and unrehearsed answers. If you have a question for Lynette and Eric, please either submit your question though YouTube, Facebook, Twitter, or email to questions@itmtrading.com. If you enjoyed the Q&A with Lynette Zang, please like, subscribe, and share in order to help Lynette fight the fiat money disease!
Viewer Submitted Questions:
Question 1. Donna L: Why do you prefer Numismatics over Bullion?
Question 2. Cycle Tech: Will world governments and central banks cause the crash when they are ready to do so?
Question 3. Stephanos R: At the opening bell of the stock market, on April 16th, 2019, someone sold 1.5 billion dollars worth of notional (paper) gold. Who can own this amount of notional gold and why would they be selling it? Central Bank? Or one of the large international/national banks?
Question 4. Art S: Could you kindly explain how a strong dollar would be bad for all of us and the precious metal market?
Question 5. Daniel F: Once the hyper-inflationary spiral begins, do you see a compensatory mechanism being triggered, in which bond owners would flee in panic, causing an implosion in the market and subsequent spike in interest rates?

We believe that everyone deserves a properly developed strategy for financial safety.
Lynette Zang
Chief Market Analyst, ITM Trading