Bailouts, Bank Failures and The Gold Standard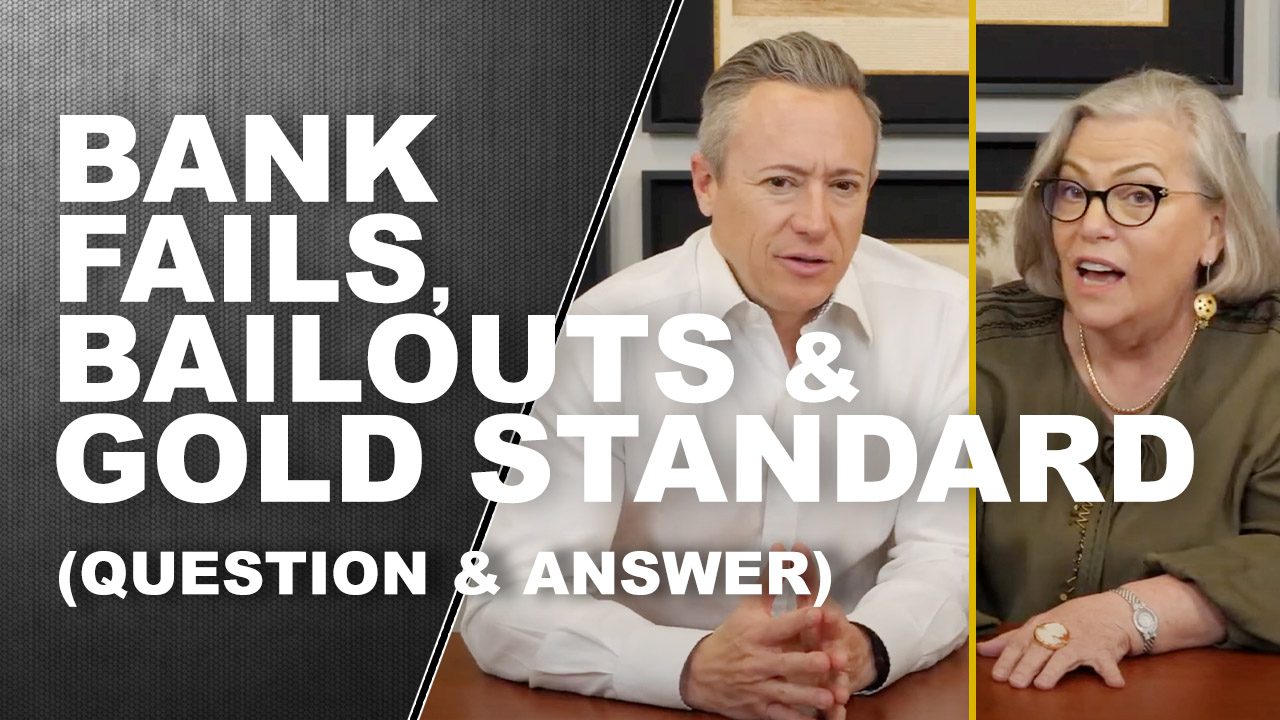 Eric sources questions from Lynette's viewers and Lynette responds with organic and unrehearsed answers. If you have a question for Lynette and Eric, please either submit your question though YouTube, Facebook, Twitter, or email to questions@itmtrading.com. If you enjoyed the Q&A with Lynette Zang, please like, subscribe, and share in order to help Lynette fight the fiat money disease!
Have questions for the Q&A, email us at questions@itmtrading.com
Have questions about acquiring gold and silver? Call: 877-410-1414
VIEWER QUESTIONS:
Question 1: 0:52
Do you think the implosion of derivative markets taking place in Bond Trading now will lead to more bailouts like back in 2008? I assume this will spread in many more markets and potentially bringing down the whole Fiat System.
Question 2: 7:55
Is silver just as good as gold when it comes to store of value?
Question 3: 11:23
How much is too much gold and silver to have at home?
Question 4: 12:10
What would make you think that the Federal Reserve is going to give up its power and return back to a gold standard?
Question 5: 13:09
Do you think this is the last of the Bank Failures we will see? If not do you think that the Feds will bail them all out or do Bail Ins?
Question 6: 15:13
As a Canadian should I be pulling out my money?
Question 7: 16:17
​Is time the biggest factor in derivative's market?

We believe that everyone deserves a properly developed strategy for financial safety.
Lynette Zang
Chief Market Analyst, ITM Trading