Everyone has heard the old saying, "A picture is worth a thousand words…" but can a few words be worth more than their proverbial weight in gold? After all, right now gold is weighing in at around $1250 an ounce and climbing. Are words worth more than gold? Yes is the answer, sometimes. This ITM Trading blog article will take a look at some times when a few words, either written, heard or recorded ended up costing someone serious money.
We use words every day without thinking or sometimes even caring, but as this article will show you, words can have very real meanings and very real consequences. Consequences can have very serious monetary values attached to them, just as mishandling your savings can have very serious financial consequences, but more on this topic later.
Are Words Worth More Than Gold? Alitalia thinks so.
Alitalia is an Italian airline that specializes in international flights. In 2006, an unfortunate typo cost the airline quite a bit of money, or gold if you want to look at it that way, when an employee improperly listed the cost of a flight from Toronto, Canada to Cypress, an island in the Mediterranean, for $39.00 roundtrip. The correct cost of the business class airfare should have been $3900.00
Had the error been caught quick enough, costs could have been contained and the situation would have been manageable, but alas, this was not to be the case. Apparently about 2000 would-be passengers on the airline bought roundtrip tickets from Toronto to Cypress. When Alitalia tried to cancel the tickets claiming that those that bought the tickets knew that there had to be a pricing error, the backlash was swift and forceful.
Rather than give the public more reasons to question what else might be slipping through the cracks at the airline, Alitalia covered an estimated $7.2 million dollars in ticket costs and allowed ticket holders to travel on the deal of a lifetime.
In 2006, the average price for an ounce of gold was about $635.00. $7.2 million divided by 635 = about 11,338 ounces of gold that Alitalia paid for two zeroes, ouch.
Are Words Worth More Than Gold? The Brits Think So.
In Britain, there was a Taylor and Son, Ltd. business and a Taylor and Sons,Ltd. business. One business was failing, and the other business was a very well respected family-owned engineering firm. The trouble in this particular story arises when the British government published a report listing Taylor and Sons as failing and facing liquidation while in fact it was Taylor and Son that were going broke.
Within two months of the report being published, Taylor and Sons was bankrupt as well. Deals that had been done were backed out of by Taylor and Sons' clients. The creditors of Taylor and Sons no longer wanted to do business or honor agreements. Potential clients fled from Taylor and Sons.
In a 2015 court case, Taylor and Sons were awarded $14 million in compensation, however, the business had been ruined and 250 people were out of work. In case you are wondering, the math works out to about 12,068 ounces of gold (being that the average gold price in 2015 was $1160 an ounce) that the British government paid for that single "s" that turned Son into Sons.
Are Words Worth More Than Gold? Mizuho Thinks So.
Mizuho is a Japanese securities company.This means that Mizuho works in the Japanese stock market arena. Mizuho is the securities arm of Japan's second largest bank, and in 2005, a Mizuho employee made a very, very expensive mistake.
Mizuho as a company was in charge of selling shares of a Japanese recruiting company on the Japanese stock exchange. The shares of the recruiting company should have been listed at 610,000 yen for 1 share of stock. Instead, the stock was priced at 1 yen, with 610,000 shares of stock available to be sold.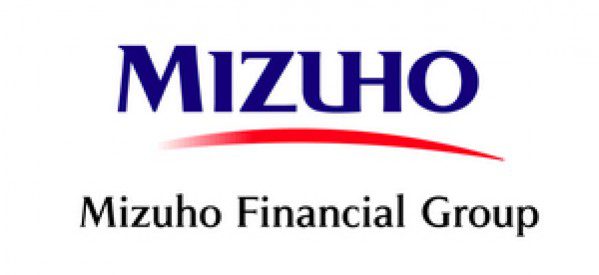 More unfortunate for Mizuho than misquoting the price of the stock very substantially may be the fact that 610,000 was entered not as the price in yen per share, but as the number of shares available. The correct number of shares that were truly available was much closer to 14,875.
People who are quick with numbers are shaking their heads. Being responsible for the misquoted price was bad enough, but the second Mizuho error made, entering the stock's price in yen as the number of  stock shares available, is the difference between having to pay 14,875 times for a very expensive mistake, and having to pay for that same mistake 610,000 times.
All in all, Mizuho is said to have lost over $250,000,000 in a single business day. If you are not good with numerals, that is two hundred and fifty million dollars, also known as a quarter-billion dollars.
So here goes some ITM Trading Math. $250,000,000 / $513 (Avg. per oz. price of gold in 2005) = about 487,329 ounces of gold that this mistake cost Mizuho. According to reports, the amount lost due to this single error was about equal to a year's profit for the entire firm. In this case, a few numbers were definitely worth more than gold.
Are Words Worth More Than Gold? You Be The Judge.
From my experience, one of the fears that keep people from purchasing physical gold and physical silver is the irrational fear that they will be robbed or swindled somehow. Perhaps either by a dishonest gold dealer that sends a counterfeit product or no product at all, or perhaps by a safe-cracking cat burglar that somehow sneaks past the home alarm, finds and cracks the safe, and makes off  into the night with their entire cache of gold bullion.
The truth is today that cyber criminals and white collar criminals are much more numerous and prevalent than cat burglars are. They are much more dangerous to your accumulated wealth and retirement savings as well.
While ITM Trading will not take your words for payment in full to buy gold and silver, ITM Trading will take your word as gold and hold a trade of physical gold and silver on your behalf at today's prices if you call and confirm your order with ITM's trading desk.
Or, you can buy gold and silver coins and bars online at ITMTrading.com. ITM Trading accepts credit cards, personal checks, and wire transfers as final payment. Open your ITM Trading account and begin owning physical gold today.