Why You Should Rent An RV And Buy Gold Coins. Recently I read an article that started me thinking. The primary focus of the article was to point out that Americans have probably sold most of their scrap gold. One fact offered in the article to back up this point is that Americans turned in more scrap gold in 2003 when gold prices averaged $363 an ounce than they did last year when gold prices averaged $1267 an ounce. In case you are wondering, Americans sold the most gold (160 metric tons) in 2011, when gold prices hit a peak of $1900 an ounce.
The article goes on to assert that many Americans have replaced the scrap gold in their lives with credit card debt. The part of the article that I ultimately found the most interesting, however, is that many of the Americans that have savings and discretionary spending left (or available open credit) are buying recreational vehicles, or RV's. This article will take a look at some of the reasons you should rent an RV and buy gold coins and bars.
Rent An RV and Buy Gold Coins : Why Listen?
One thing that every precious metals consultant and senior analyst at ITM Trading have in common is professional experience in one area of investing and finance or another. This gives ITM Trading a wide array of professional knowledge and experience to draw on when servicing clients. Personally, my background before joining ITM Trading was in banking, business management, and finance – specifically auto finance.
Loan Officers Don't Always Have Your Best Interests In Mind.
From my personal and professional experience, I can assure you that many banks and insurance companies scrutinize a particular car purchase much more thoroughly than the actual buyer ever does. For instance, many buyers fail to research the projected reliability of a vehicle before they purchase it. Likewise, a new buyer will seldom look at depreciation statistics and cost of ownership studies. Banks and insurance companies always take into account these factors and others when approving auto loans and setting loan terms.
Spending some time in the auto finance industry will quickly teach you how banks think. Banks think with a calculator and a side order of greed. This being said, time in the industry will also teach you that there are also many other factors that contribute to the true cost of vehicle ownership. And, many of these factors translate directly over to RV ownership costs.
Rent An RV And Buy Gold Coins : Phoenix, Az.
Besides having been in the automobile finance industry, I also spent quite a bit of my life living in Phoenix, Arizona. ITM Trading has it's offices in Phoenix and has for more than 20 years. One thing that many people do not know about Phoenix, is that Phoenix is the largest Capital city in the United States. Phoenix proper has more than 1.6 million residents. The next largest US Capital city is Indianapolis, Indiana with roughly 800,000 residents. Third place belongs to Austin, Texas with roughly 786,000 people living within the confines of the city. Interestingly enough, Indiana is the RV mecca of the United States. Many high-end coach builders such as Newmar RV, Mandalay Coach, Weekend Warrior, Jayco, Dynamax, and Fleetwood are produced in Indiana. If you are considering a Cummins diesel motor to power your RV, Cummins is headquartered in Indiana, too.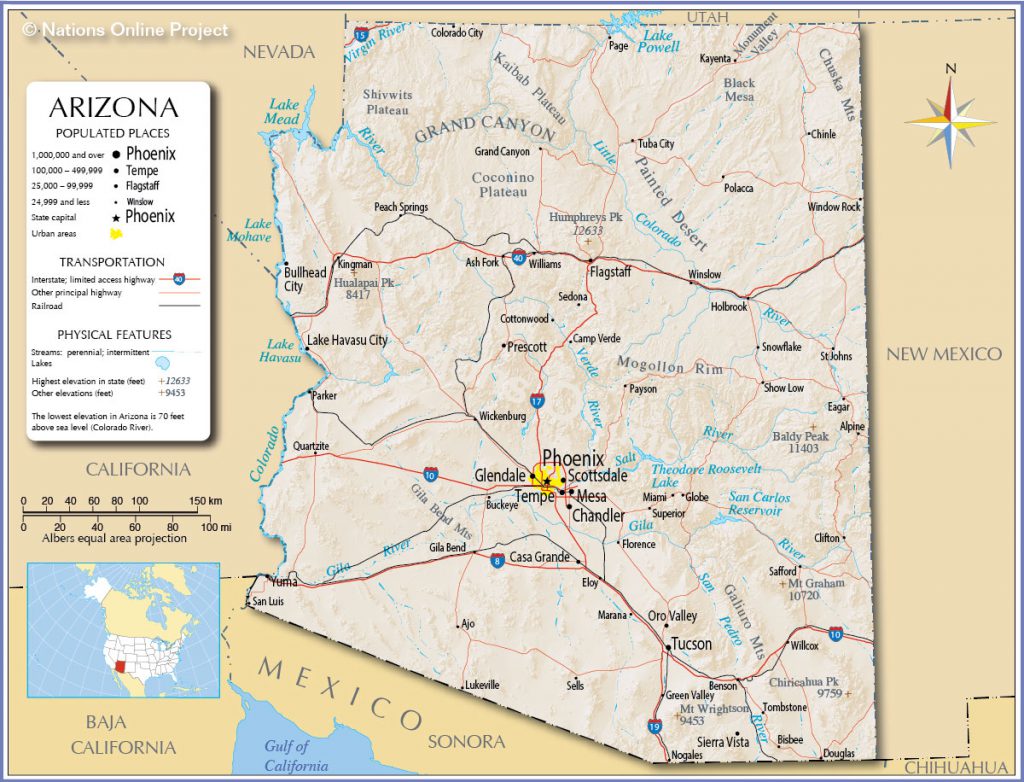 Arizona offers a vast array of landscapes, altitudes, and possibilities. A few hours to the West is California. A few hours travel South will land you on a Mexican beach. Almost directly North of Phoenix you will find Prescott, Flagstaff, and the Grand Canyon. If you veer west you can be in Las Vegas in a couple of hours. Veer East and you can travel along the Mogollon Rim until you end up in the White Mountains near Show Low or Pinetop. Not far out of these towns there is some amazing skiing and fishing, as well as other outdoor activities. Arizona is loaded is with game, too, and that attracts the outdoors-men in droves.
Rent An RV and Buy Gold Coins : Perceived Need.
The point that I am driving at is that Phoenix, being the largest capital city in the US, and also being surrounded by great attractions all just a few hours away, is a great case study for RV ownership versus gold ownership. Allow me to share some personal experiences if you will.
Several years ago my wife and I began planning little weekend getaways together. Sometimes visiting friends, sometimes staying at a hotel, and sometimes we would camp. No matter what we did, however, we would end up loading and packing a vehicle full of stuff. If we had to take a dog it was even worse. And, of course, some item of utmost importance would always be forgotten and this would throw the trip into a mini-tailspin. Then, of course, upon return from the trip, everything would have to be unloaded, sorted, stored, cleaned, etc. so that the travel vehicle was unloaded enough to use as a daily commuter vehicle. What a pain.
Rent An RV And Buy Gold CoinsOne thing we had going for us, we thought, was that the house we owned had RV parking and RV power hookups. This meant that if we purchased an RV we would not have to pay monthly storage fees, and since there was a 240-volt hookup, pretty much any RV we bought would be fully powered and usable as extra space. Many RV's are quite nice inside. The larger ones are the size of a small apartment. We began searching the used RV market for information.
Rent An RV And Buy Gold Coins : Market Research.
What we quickly found out is that there was a plethora of RV's for sale in the Phoenix area. There were dealers willing to finance new trailers for 15-year (or longer) terms with low payments. There were dozens and of private owner ads looking to sell trailers or motorhomes, all in the $15,000 – $25,000 range. Of course, there were much more expensive options, but since we were looking to travel 8-10 times a year and into the forest, we agreed on a less expensive budget.
Diesel Vs. Gas.
Some units were very nice inside. Others held more or most of their value in heavy duty mechanical parts or recent repairs. In any event, there were plenty to choose from. However, just like most everything else, what seem like simple choices become more difficult. Gasoline motors in large RV's tend to need to be rebuilt after 75,000 miles or so. This is expensive. Low mileage gasoline motors that were not maintained and allowed to just sit may fail and need to be rebuilt with substantially fewer miles on the clock.
Diesel powered RV's were much more expensive but offered superior longevity and fuel economy. A gas powered RV may only get 8-9 miles per gallon whereas a similar RV with a diesel powerplant would score 15-16 miles to the gallon. The diesel powered options in our price range were generally older and required interior updates, thus adding cost. We soon calculated that a 500 mile round-trip weekend getaway would cost over $200 in fuel alone. Gasoline was averaging close to $4.00 a gallon at that time. Diesel fuel costs were similar.
This 2007 Monaco Camelot Diesel Coach Is Currently For Sale. $147,000. Only Driven 45K Miles In 10 Years.Particularly telling of the RV market, however, were the very detailed ads that chronicled what the owner had spent to maintain the RV in it's present condition. Quite often transmission rebuilds accompanied the rebuild of a gas motor. Brake service was expensive, frequent, and necessary, often totaling well over $1000 dollars. Oil changes are more expensive and more frequent than you may think. But, perhaps more surprising than anything, was the cost of tires.
Tire$!
It was not uncommon to see a $16,000 motorhome listed for sale with $5,600 worth of new tires. Many larger RV's have 10 tires. Even the smaller ones have 6. One odd thing about these tires, however, is that they usually end up needing to be replaced due to age, not mileage. Letting your RV sit unused can cost you thousands and thousands of dollars in tire replacement costs alone. Check out this link for a new Goodyear tire ($595.00), and this link regarding sun rot and tire life. Average tire life is about six years, unless you use them! In addition to several tires, RV's often have other items that require expensive service or replacement, such as generators and hydraulic systems. RV's, and especially newer RV's contain a host of ancillary systems that can drain your checking account at best and completely disable your vacation vehicle at worst.
Rent An RV And Buy Gold Coins : More Expenses.
If you are looking into purchasing a new or used RV or ATV(s) from a dealer then there are a couple of expenses in particular to consider. The first is sales tax. In Arizona taxes can vary a bit county to county, but figure on a 9% tax on the total sales price. In addition, Motorhomes and the like must also pay a license fee and registration tax. Unlike the sales tax, the registration fees occur every year, though they do decrease. The graphic below explains the story and gives you a better idea about some of the ancillary costs of ownership regarding RV's and ATV's. Travel trailers that do not have a motor are charged the same sales tax, but registration fees are lower. Even vehicles that are meant solely for off-road use must be taxed and registered in Arizona. This is an annual expense, with very few exceptions.
Arizona Vehicle License Tax  Fees.
Fees And Taxes And Charges And Costs.
Since many people end up purchasing from a dealer in order to take advantage of inventory and easier financing they subject themselves to having to pay sales tax. A $75,000 RV will easily end up requiring $83,000 ~ $84,000 of financing. On that note, if you don't pay the $8,000 ~ $9,000 of taxes, licenses, and fees up front, and you finance them, then there is no accounting for what they may end up costing in the end. While you can count on the registration costs to decline over time, so will the value of the RV's and ATV's. Meanwhile, gold tends to increase in value against the dollar over time.
In 2007, 10 years ago, gold spent most of the year trading in the $700 an ounce range. $9000 of fees and taxes spent instead on gold bullion would yield a stash of coins and bars worth roughly $17,000 today.
Rent An RV And Buy Gold Coins : More Expenses.
Besides costly tires and suspensions which are coupled to large engines and transmissions, many RV's have extra batteries and power generators. Over time, these items require specialized maintenance and repair if not outright replacement. If these are items of expense you had not considered, get ready for another; the roof. Many RV's and trailers have problematic roofs. Eventually, they leak. Unnoticed and unattended leaks can ruin an RV rapidly and run up costly repairs. It is not if an RV or trailer roof will leak, it is when. Keep in mind many of these RV's are financed for 15 years or longer.
Repairs Such As This Are Not Inexpensive. Without Proper Care, The Finance Payments Will Outlast The Product.A leaking roof is a good segue into insurance costs. RV's have to be insured, especially RV's that have a lien or a loan out against them. Insuring a $75,000 vehicle is not cheap. Especially after a couple of claims for leaks or a couple of traffic tickets. An accident in your everyday vehicle can also cause a spike in the insurance costs of your RV, adding to the holding costs.
Rent An RV And Buy Gold Coins : The Math Is Simple.
RV's cost a lot of money to purchase, own, drive, and store. They tend to decrease in value very rapidly. They are not easy to liquidate. Gold, on the other hand, can be purchased in very nominal amounts. The ITM Trading website has a minimum purchase amount of $500. Gold is easy to own and store. Gold can increase very rapidly in value, yet maintains purchasing power and economic stability.
Rather than incur and finance the extraneous expenses of an RV or ATV's, invest in your future instead. Rent a nice RV. Rent a great boat. Book the ATV's or jetskis for a few hours. In the end, you and your portfolio will be happier.
Rent An RV And Buy Gold Coins
Finding ITM Trading Online
Website – https://www.ITMTrading.com
Webinar Archive Page
https://www.itmtrading.com/blog/itm-tradings-webinar-archive/
Shop for gold and silver online
https://www.itmtrading.com/buy-gold
YouTube – https://www.youtube.com/user/itmtrading
FaceBook – https://www.facebook.com/ITMTrading/
Twitter – https://twitter.com/ITMTrading

We believe that everyone deserves a properly developed strategy for financial safety.
Lynette Zang
Chief Market Analyst, ITM Trading