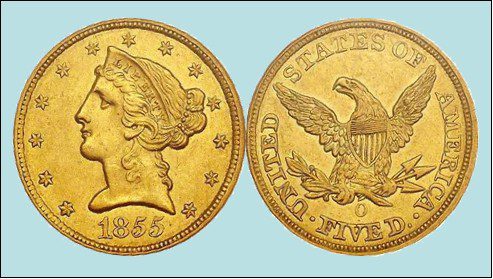 There was a time in this country when banks were nearly synonymous with gold and silver, but those days are behind us. Just 50 years ago, if you walked into a bank, and asked the bank president, "Should I invest in silver?" He would scratch his head, look at you kind of sideways, and say, "Sir, you already are invested in silver, The Dimes and Quarters and Half-Dollars and Dollar Coins are all 90% silver, you already own a bunch of silver, everyone does!" Today if you walk into a bank and ask for silver investment advice you will get a different tune entirely; "Silver is too risky", or "Where would you keep it?" or "What you need is 'paper' silver…"
When the well dressed but young fellow at the bank is making his case for the financial products that the banks have cobbled together as the fool-proof magic potion for ensuring your retirement, remember this: Bankers aren't smart. They prove it over and over again. Bankers are also inherently dishonest, and many are psychopathic. While my claims may seem harsh, there are a million stories to corroborate them.
Take for instance the tale of Darryl Lane Woods, the former chairman of Mainstreet Bank of Missouri. Back in 2008 he applied for "Bailout funds" for his bank from the United States Treasury, and was awarded $1,000,000.00. He then promptly used $381,000.00 to purchase a waterfront condo in Florida. Mr. Woods has pleaded guilty in a Federal Court.
You could also refer to Brian Basham's notorious piece for the Insider, in which he recalls a conversation between himself and a senior UK investment banker in which he argues the point that many bankers have characteristics consistent with social psychopaths.
From Basham's article, "Beware corporate psychopaths":
"To my surprise, my friend agrees. He then makes an astonishing confession: 'At one major investment bank for which I worked, we used psychometric testing to recruit social psychopaths because their characteristics exactly suited them to senior corporate finance roles.' Here was one of the biggest investment banks in the world seeking psychopaths as recruits."
Basham's article created quite a stir when it was released in late 2011, and bankers all over the world recalculated their outward persona's and fine-tuned their alter egos to appear more normal and less "Madoff-ish". Bernard Madoff was once the Chairman of the NASDAQ stock exchange, as a little side-note…
Once all of these crooked, psychopathic, and generally dishonest fellows get together, they usually pull of a massive criminal operation that ultimately fails and is shrouded with the question, "How did they even think they were going to get away with that?" Just like the mess HSBC is embroiled in now. A seriously scathing U.S. Senate report just released called the culture at HSBC "Pervasively polluted" and said that large amounts of drug money have passed through the bank, likely for decades. The report went on to call the oversight "Lax" and noted tens of thousands of transactions that likely benefited terroristic organizations and drug cartels. Is it dishonest to do business with criminals? Yes. Is it Psychopathic to do business with criminals because you can't say no to the easy profits? Yes. Is it stupid to think you can get away with it on a grand scale for decades at a time…..? You decide.
So, when you go into the bank and ask for investment advice, and the sharp dressed psychopath with the crisp pinstripes starts talking to you about .25% CD's and five year terms with substantial early withdrawal penalties, remember to ask yourself, "Who am I listening to?"
If you would like an alternative voice, as well as an alternative view regarding your savings strategy, ITM Trading is here to be of service. Our Precious Metals Consultants and Senior Analysts are available Monday through Friday, normal business hours, at 1.888.OWN.GOLD to answer your questions.