West Point Mint – An Unusual US Mint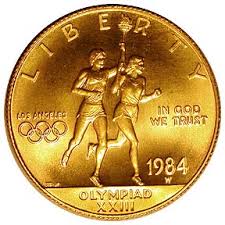 If you own gold American Eagles, or if you buy gold American Buffaloes both of those gold coins have one thing in common; both of these gold coins were produced at the West Point Mint. The West Point Mint is very unique in its own right. In addition to being the only US Mint that currently produces gold bullion coins, the West Point Mint was also at one time the largest United States silver depository, and West Point, believe it or not, coined US currency before it even had the designation of being a proper US Mint. So next time you look at one of your gold American Eagles or gold American Buffaloes you will understand more about the history of the coin in general and the US Mint that produced in particular after reading this article.

The Basics
The current West Point Mint is located on 4 acres that used to belong to the West Point Military Training Academy, located near Peekskill, New York. The original building was built in 1937 and the architect was Louis A. Simon. West Point gained the status as an official branch of the United States Mint in 1988 on March 31st. Prior to this time establishment was referred to as West Point Bullion Depository. While functioning as a bullion depository, West Point at times was the single largest holder of United States silver, which was stored in the forms of silver coins and silver bars. Because of this West Point earned the nickname "the Fort Knox of silver". Perhaps more because of West Point's storied past, rather than its architecture, which we will get to in a minute, West Point was added to the National Register of Historic Places in the latter part of 1988.

Unique History
Perhaps one of the reasons that West Point is associated with Fort Knox is because the West Point installation was built shortly after Fort Knox was completed, and Fort Knox was of course designed and built to hold the physical gold reserves of the United States, while West Point was specifically designed and built to be a large and secure depository for the physical silver held by the United States government. Perhaps because West Point began with a rather single and focused mission, but was eventually asked to perform and execute other tasks besides bullion storage, this explains why West Point is so unlike its other US Mint counterparts.
For instance, from 1973 until 1986 West Point minted US pennies or one cent coins, even though it was not yet an official US Mint, and that it never happened before on this scale. In fact when West Point was given it's official US Mint designation, more than a century had passed since the last US Mint was created.
Also of interesting note, is the fact that in 1980 West Point began striking gold medallions and also began acting as a gold depository. A student of American history would recall that gold coin production in the United States ceased in 1933 after Pres. Roosevelt called in all the gold US currency coins and demanded under threat of prison or penalty (financial) that the rightful owners of these gold coins exchange them for Federal Reserve Notes. This being the case, West Point produced some of the first US gold products since official US minting of gold had been ceased nearly 50 years earlier. Then in 1983 West Point began minting official gold coins.
The difference between a gold coin and a gold medallion, if you are asking yourself this, is that a coin is an official piece of US currency and can technically be traded for goods or services, whereas a medallion is more of a commemorative gold strike which carries the majority of its inherent value simply by being made of gold, and is not an official US currency piece.
Also of notable achievement for the West Point Mint was the fact that in 1997 the facility began to strike platinum, thus being the first US Mint to produce platinum coins. Shortly after the year 2000 West Point also celebrated but American numismatic first when it pressed the nation's first "bimetallic" coin.
The difference between a bimetallic coin and a coin made from a mixture of two pure metals, which is quite common referred to as an "alloy", is that a bimetallic coin is basically a coin of one type of metal pressed into an outside ring produced from a different type of metal. This particular coin was produced from gold and platinum and earned honors from the Library of Congress.

Architecture
Compared to its earlier predecessors, the West Point Mint looks like a much more serious installation. The mint in San Francisco for instance, did not look like a fortress but rather almost blended in with the office buildings and businesses around it. Again, perhaps the fact that West Point began as a silver bullion depository located in the middle of a military complex, may explain its bunker like exterior. The original building was a one story affair composed of thick concrete walls, sported a very distinguishable lack of windows, and was fortified by armed guards.
In 2005 a remodel to the US Mint at West Point added entire an second story,
also built of thick concrete. Machine gun turrets were added to each corner of the roof, and much if not all of the 4 acres that comprise the West Point Mint have been cleared providing for a clear line of fire should the need arise. I would also imagine that there are contingencies in place that are capable of rendering inoperable any machinery that might violate its borders. Even if intruders were to make it to the building they would find that all of the entrances are recessed into the building thus requiring any intruders to basically walk into a shooting gallery long before an entryway could be breached.

In Summary
The United States government holds gold and silver coin and bar and gold and silver bullion as true wealth, and it spares no expense or technology to keep it safe because gold and silver are true wealth and have been for thousands of years. If you do not own physical gold and silver, then you are not diversified against currency fluctuations or currency collapse. Politicians, historians and economists all have differing views but they can come together on one point; A nation can and perhaps must use its gold and silver reserves to physically back a new currency if and when the public at large loses faith in the current fiat currency.
ITM Trading can help you easily acquire rare American gold coins or gold and silver bullion coins and you can in effect begin to guarantee your own wealth by holding gold and silver, just as the United States and the United States Bullion Depositories and United States Mints do.

An Interesting Numismatic Fact Regarding West Point
The first US Mint in the United States was the Philadelphia Mint. In fact it was constructed with Philadelphia was still the capital of the United States. Because at that point no forethought had been given to the fact that more US Mints would likely need to be built as the nation expanded, coins produced at the Philadelphia Mint do not carry mint mark. A mint mark is a very small letter which designates which US Mint produced the coin, and depending on the design of the coin may be found on either the obverse or reverse side of the coin. Each subsequent mint opened after Philadelphia chose a mint mark and henceforth each coin they produce carries this mint mark.
Because West Point began producing coins before it was officially a US Mint,
it technically could not have a mint mark and so therefore it produced all of its coins sans mint marks. Since this is the case, a penny produced by the Philadelphia Mint and a penny produced by the West Point Mint are identical, and this really doesn't happen in the numismatic world.

We believe that everyone deserves a properly developed strategy for financial safety.
Lynette Zang
Chief Market Analyst, ITM Trading