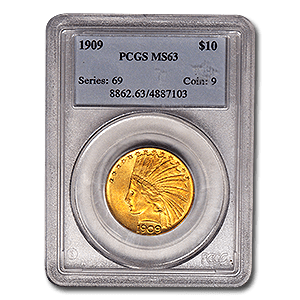 In part one of this article-blog, we left off looking at how the market for rare gold coins and numismatic gold coins has changed over time. I mentioned that rare gold coins and numismatic gold coins can be a great way to transfer wealth from one generation to another, and this is one reason that I believe, their are more rare gold coins and numismatic gold coins in the hands of younger people than there were a decade or two ago. I also mentioned that ITM Trading has seen a more keen interest from those in their forties or so that have been working and saving for a good portion of their life but have been let down by failing investment products, stock market crashes, and real estate busts, and the like. After souring on investments in these arenas, these professionals looked around for a market that has produced gains and not losses, and they found that rare gold coins and numismatic gold coins offered them stability and profit potential that they just couldn't find or experience elsewhere.
The Twenty and Thirty-somethings Are Buying Rare Gold Coins And Numismatic Gold Coins Too
Perhaps they have watched as their parent's 401k's crashed. Or they have seen the stock market crashes that happened in 1987, 1999 -2001, and 2008, and they want none of it. Perhaps being that they grew up in the information age, they are savvy to the ways of the banksters and the financial conglomerations and they are steering clear of the "bubbles" that these institutions create and then burst. Or maybe, as happens with younger generations, old things become new again and shiny gold and silver coins produced in the prior millennium seem more interesting than online account statements. Perhaps these young Americans are savvy enough to choose all of these reasons to own rare gold coins and numismatic gold coins, but the point is, they are buying.
A Younger Market Is Pushing Rare Gold Coin Dealers Out Of Their Showrooms And Onto The Internet
The truth is that most Americans are now comfortable wit the Internet. My college education that was centered around English, which was once seen as nearly worthless unless I wanted to become a Teacher, now it let's me work online and earn a living wherever and whenever I please. My Mother and Father email back and forth with their grandchildren. My brothers and sisters all carry smart-phones laden with apps for this and that, and I think all of my nieces and nephews have either a tablet or smart-phone or both. The Internet is changing the world. Rare gold coin dealers used to have fancy showrooms with dark wood and thick carpet. They wore suits to work and knew their clients by name and called them at home (on a land-line) after business hours to tell them about a particular coin that had just become available that would fit nicely into their collection, and invite them down to the showroom to see it. Those days are fading fast.
To continue reading about rare gold coin dealers and buying gold coins online, follow this link.