Gold rose to a two-week high on Thursday as U.S. equities fell, a day after minutes of the latest U.S. Federal Reserve policy meeting prompted investors to push back their expectations for the timing of a Fed interest rate rise.
[Read More On Fox News.]
Why A Gold Standard Does Not
Imply Price Stability.
Going back to the gold standard quotes and conversations about tying the dollar back to gold. A nice chart on the price of gold over the past 100 years (1914-2014) with a trailing chart on the price of silver (1960-2014) In depth article about the banking cartel manipulating the price of gold and silver to keep the amount of investors limited and continuing the deception of a stable banking system. Last week, Alan Greenspan penned an interesting article in Foreign Affairs that praised China's recent conversion of some of its $4 trillion foreign exchange reserves into gold bullion and gave the gold standard some further adulation in a world where there is relatively little today from mainstream economists.
This marks the first time the gold standard has been seriously discussed by a senior U.S. policymaker (former or present) since 2012, when two GOP presidential candidates, Newt Gingrich and Ron Paul, along with former Congressman Lewis Lehrman and Grant's Interest Rate Observer founder James Grant, called for a commission to consider readopting the gold standard. The last time a president appointed such a commission was in 1981 when the recently-elected President Reagan fulfilled a campaign pledge to look into reconsidering a dollar-gold link. The commission's final report called for a continuation of the monetary status quo of fiat currency (interestingly, the commission's lone dissenters at the time were also Ron Paul and Lewis Lehrman). [Read more  on Forbes.com]
Glenn Beck Video:
Germany's blowback against gold manipulation is accelerating. Following the report that Bafin took a hard line against precious metals manipulation, after its president Eike Koenig said possible manipulation of precious metals "is worse than the Libor-rigging scandal", the response has trickled down to Germany and Europe's largest bank, Deutsche Bank

Manipulation of Gold and Silver Prices
The Banker Cartel has a method to their madness in manipulating the precious metals and commodity markets. Let's just say, the value of some commodities are controlled to move one direction while others, in another. This can clearly be seen when we compare gold & silver versus oil markets. Investors need to realize energy, especially oil overtook the role of gold and silver as the most vital source of wealth in the early 1900's. While it's true that oil is burned and consumed… the ownership or control of oil reserves allowed the WEST to dominate the world in trade and finance.  [See the complete article on Goldseek.com ]
Swiss Gold Motion Would Limit Policy Options, Says SNB Vice President
MARTIGNY, Switzerland—A proposal that the Swiss National Bank SNBN.EB +0.27% should hold a fifth of its assets in gold and be prohibited from selling the precious metal in the future would severely restrict its ability to conduct monetary policy, according to Vice President Jean-Pierre Danthine. The Alpine country will vote on Nov. 30 on the so-called "Save our Swiss Gold" initiative organized by the populist Swiss People's Party. The motion calls for the central bank to hold at least 20% of its assets in gold, which currently make up about 7.5% of its total assets. In addition it should be prohibited from selling any gold in the future, and all of its reserves of the precious metal must be stored in Switzerland. [Read more on The Wall Street Journal]
Federal Reserve Is Set To Stop Buying Bonds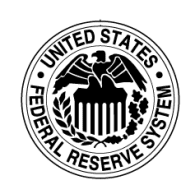 NEW YORK – In less than three weeks, a big change is nearly certain for investors. Few will be surprised, but some will be nervous. On Oct. 29, virtually all economists expect the Federal Reserve to announce the end of its program that bought bonds every month in order to boost the job market. The purchases are widely credited for fueling price increases of all kinds of investments. Investors have had a lot of advance notice that the end is coming, and the hope is that the announcement won't cause big markets swings given all the time they've had to prepare. Many mutual fund managers say their bigger concern is when the Fed will start raising short-term interest rates, which the central bank has said won't be for a "considerable time." Rising interest rates would knock down prices for bonds, and it could also sap demand for stocks. Most managers expect the first rate hike to happen next year and for it to have a bigger impact than the end of bond buying, which is also known as quantitative easing or QE. [Read More On Fox Business]