I have written about large format stores closing in the past. While you may not see what an article titled Once Golden Retailers Continue to Close Doors has to do with gold or the need to own gold, there is a common thread inherent to gold, stocks, commercial real estate, and private housing real estate: you.
Chances are if you an average American, you own a home, have a 401k and/or IRA, and live somewhere near large commercial real estate developments, and own no physical gold. Historically, in the US, Americans have enjoyed substantial home appreciation over the years.
Also, until about thirty years ago, only a relatively small percentage of Americans ever played the stock market. The emergence of mutual funds and investing accounts in the 1980's ushered the common man's dollar into the stock markets and market levels grew very quickly. Large crashes then soon followed.
Already we know that real estate prices in the US can crash. We all watched that happen in 2008-2009. We know stock markets can crash because they did, again, almost contemporaneously with real estate. But, will a shift away from brick and mortar sales smash residential property values again if commercial real estate collapses?
According to a recent report from Green Street Advisors, these companies combined need to close 800 more stores and nearly 1/5th of all anchor space in US malls in order to return to the profitabilities they had back in 2006, before the economic meltdown.
Once Golden Retailers Continue To Close Doors: Macy's And Nordstrom.
According to Green Street Advisors, Macy's needs to close about 70 more stores, in addition to the 40 locations closed and shuttered last year, in order to return to 2006 profitability. Macy's has had financial troubles in the past, and tried to re-emerge stronger, but perhaps times have changed too much. The Wall Street Journal article that reported the finding of Green Street Advisors had this to say:
"It may be unrealistic to expect that department stores could ever return to historical levels of sales or profits given the changing dynamics of retailing. Many retailers say they make less money selling goods online than they do in their physical stores. And with the Internet making it easier for consumers to comparison shop, discounts have become the norm."
Nordstrom maintains that all of their stores remain profitable. However, in a more unusual retail restructuring move, Nordstrom has announced that it will eliminate 400 jobs by this summer.The jobs will be at the headquarters and regional office levels. Nordstrom stock price dropped 32% in 2015 alone. Nordstrom hopes to save $60 million by eliminating the 400 jobs. Once golden retailers continue to close doors, in this case, they are office doors.
Once Golden Retailers Continue To Close Doors: Sears And Kmart.
Sears and Kmart partnered up a few years ago in the retail game, and the two have been closing a serious amount of large stores in recent years. When Green Street applied it's rational formula to the Sears stores, results revealed that Sears needs to close a further 300 stores to return to the "Dollar Sales per Square Foot of Retail Space" that the company had just ten short years ago in 2006. Closing 300 Sears stores would represent closing about 43% of all remaining Sears locations.
Kmart sales have been declining for decades. The "Blue Light Special" is a relic, and so will 68 more Kmart buildings by this summer. Kmart is accelerating the closing of unprofitable stores, and there will be plenty of pink slips to go around apparently. In addition to jobs being lost, the neighborhoods that surround these behemoth stores and run down malls lose value when anchor tenants leave and blight moves in. Once golden retailers continue to close doors and Kmart is closing their share in the next few months.
Once Golden Retailers Continue To Close Doors: JC Penny.
Green Street figures revealed that retail sales at the nation's department stores was $165 a square foot last year, and this number was 24% lower adjusted for inflation than it was back in 2006. Sales are down 24%, but the retailers have only decreased their retail space by 7%. There have been many retail spaces closing and going vacant, and apparently there will be more store closings to come.
In addition to empty storefronts and lost jobs, there may well be further decline and perhaps crashes in the stock prices of once golden retailers. JC Penney has been trying to reinvent itself and stay relevant. Many companies strategize that closing expensive stores and focusing on online-based sales will be how they make a financial comeback. JC Penney may be finding out that this is a flawed plan.
"There's a misperception out there that when we close a store, that business transfers online," Ed Record, Penney's chief financial officer, told analysts in November. "When we close a store, particularly in a small market, we see our dot-com business go down."
Green Street calculations reveal that 320 more JC Penney stores need to be closed for JC Penney to return to 2006 profitability numbers. 320 stores represent a lot of jobs and a lot of neighborhoods with a new empty dinosaur of a building.
In addition, there will be new unemployment claims and new social benefits that will need to be paid. Taxpayers with jobs will be billed, and state and national deficits will continue to balloon. In addition to taxes increasing to cover social program costs, the dollar becomes less valuable when they are printed ad naseum out of thin air by the trillions. In this game, the consumer / saver / neighborhood property owner loses again and again.
Once Golden Retailers Continue To Close Doors = Buy Gold.
These retail business titans all miscalculated, and apparently they miscalculated big. Once golden retailers continue to close doors. Governments and politicians miscalculate all the time too. The US has been miscalculated into a debt somewhere between $19 trillion and $90 trillion depending on who you ask. The US is broke and our dollar has been losing purchasing power very rapidly since the gold standard was ended in the 1970's.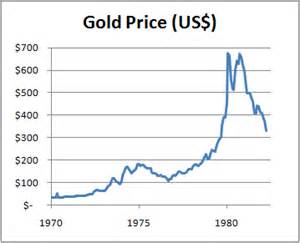 If you would rather own gold and create your own gold standard economy for long-term savings, then please contact ITM Trading. ITM Trading makes owning gold easy. If you call Monday – Friday during normal business hours (Arizona time) you will be connected with an ITM Trading representative that will take as much time as you need to answer questions and help you begin to acquire physical gold and silver coins and bars.
Gold was money before there was a Sears or a Macy's, and gold will be money long after the last Sears store or Macy's building is chained shut. Trust Sears and Macy's with your wrenches and dress shirts, and trust gold to be a store of wealth. Trust ITM Trading to ship gold and silver directly to your door, registered, insured and signature required.