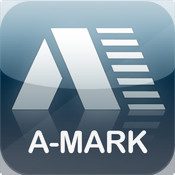 5-23-2017 Two weeks ago market participants were convinced that gold would sink down to the $1,200 handle.  That sentiment has quickly shifted with the euro marching higher and with headlines including a possible impeachment of President Trump, another North Korean ballistic missile test over the weekend, and an ISIS terrorist incident at a concert in London last night.  Gold is now in a higher range yet again with the 200 day moving average providing support on dips and a triple top at $1,264 acting as resistance.  After three weeks of trading lower, silver has recovered from its recent lows above $16 and is currently holding above the $17 handle.  CFTC data shows that over 235 million ounces in Comex net length has been cut in the last month.  As of last week, speculative silver shorts were at 413 million ounces, the highest level this year.  With so much speculative short positioning on the Comex right now, silver could be getting ready for a jump higher here in the near term.
Shop for gold and silver online
https://www.itmtrading.com/

We believe that everyone deserves a properly developed strategy for financial safety.
Lynette Zang
Chief Market Analyst, ITM Trading