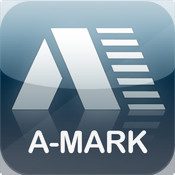 Escalating tensions with North Korea have kept gold buoyant and hovering right under the highs of 2017 thus far. On Sunday, North Korea attempted a missile launch (non-nuclear) but it failed "almost immediately" according to South Korean and US military officials. The launch took place just hours before US Vice President Pence arrived in South Korea for a visit. Also, satellite images suggest that North Korea is ready and willing to carry out another nuclear test. This information comes just one day after North Korea warned that it would strike the US mainland at any sign of aggression from the US government (analysts believe it doesn't have this capability yet though). VP Pence has remarked that "all options are on the table" when it comes to North Korea and has warned the country to not test Trump's "resolve". Gold has stalled over the last few days ahead of formidable resistance at $1,300, but if the North Korean situation deteriorates further, it will easily break through this level. CFTC data showed that investors added to long positions on the Comex last week and the SPDR gold ETF's holdings stand at 27.2 million ounces, five month highs.
Finding ITM Trading Online
Website – https://www.ITMTrading.com
Webinar Archive Page
Shop for gold and silver online
https://www.itmtrading.com/buy-gold
YouTube – https://www.youtube.com/user/itmtrading
FaceBook – https://www.facebook.com/ITMTrading/
Twitter – https://twitter.com/ITMTrading

We believe that everyone deserves a properly developed strategy for financial safety.
Lynette Zang
Chief Market Analyst, ITM Trading