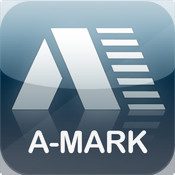 Various headlines concerning geopolitical uncertainties have resulted in volatile price action for gold since Thursday of last week.  The US' surprise attack on a Syrian airbase last Thursday night gave gold immediate legs and allowed it to make 6 months highs.  In response to the use of chemical weapons on civilians, US President Trump authorized a military strike which destroyed a fifth of Syrian President Assad's working warplanes.  The day following the strike, gold lost all of its gains as the White House elaborated that the US wouldn't be sending in ground troops nor would it be drawn into a prolonged military conflict.
Gold finished out last week having failed, yet again, at its 200 day moving average and the yellow metal appeared vulnerable to further losses.  Escalating tensions with North Korea and a tweet from Trump quickly reversed that sentiment though.  In a show of US force, Trump sent a Navy carrier strike group into the waters off the Korean Peninsula and then tweeted, "North Korea is looking for trouble.  If China decides to help, that would be great.  If not, we will solve the problem without them! U.S.A."  Gold raced higher and closed above its 200 day moving average today for the first time since November of last year.  While the yellow metal just made an important technical close, physical demand is still weak and there are some big levels looming overhead.  Dating back to the high in 2011 of $1,920, there is an eight point down trendline that is currently coming in at $1,290.  This and the psychological figure of $1,300 should be fairly well protected with offers.

We believe that everyone deserves a properly developed strategy for financial safety.
Lynette Zang
Chief Market Analyst, ITM Trading