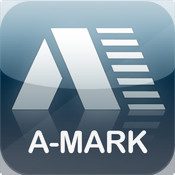 US Mint sales figures for the month of March confirm the dismal state of the fabricated gold and silver markets right now. The US Mint sold 21,000 toz of gold eagles (1 oz and fractional sizes) and 1,615,000 of 1 oz silver eagles this past month. This compares to 38,000 to of gold eagles and 4,106,000 silver eagles sold in March of 2016, a drop of 45% and 61%, respectively. The figures from this March in gold look even worse considering that March 2016 gold figures were the second lowest monthly sales of the entire year. The average of US Mint sales for a given month in 2016 was approximately 82,000 ounces of gold eagle coins. Versus this figure, gold eagle sales in March of 2017 were down over 75%. Despite the bleak physical demand statistics from the US Mint as well as a dearth of physical demand out of Asia over the past two days with China on holiday, gold and silver have managed to press steadily higher this week. Gold has tested and failed, yet again, at its 200 day moving average at $1,260. Silver has formed a steady base above $18 and will look to challenge the $18.50 area if gold breaks cleanly above $1,260.
Gold is On Sale  – View Products
Watch Our educational videos on YouTube

We believe that everyone deserves a properly developed strategy for financial safety.
Lynette Zang
Chief Market Analyst, ITM Trading