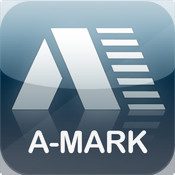 April 29, 2016. Yesterday, the Federal Reserve maintained the status quo on its key interest rates for the third time this year. The Fed's monetary policy stance remains accommodative with the goal being further improvements in the labor market and a return to 2% inflation. After gold's typical volatile jitters immediately following the FOMC, the yellow metal calmed down leading into the Asian time zones. In the overnight session, gold was trending lower until the Bank of Japan surprised the market by refraining from adding to its monetary stimulus. This caught market participants off guard and the yen surged the most in over nine months against the USD. Gold was lifted off the lows of its session at $1,240 and rallied to $1,250 in a matter of minutes.
Gold came into the US trading day already buoyant and the release of US data gave it further legs. US first quarter GDP came in disappointingly at .50% versus the estimate of .70%. This was largely attributed to weak foreign demand and low oil prices. Gold extended gains for the fourth day in a row and finished near the double top at $1,270. Resistance above this level is coming in at $1,285, the high of the year so far.

We believe that everyone deserves a properly developed strategy for financial safety.
Lynette Zang
Chief Market Analyst, ITM Trading