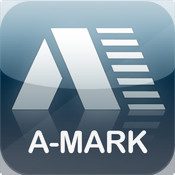 Gold Prices During the 2016 Presidential Election
The most wild and unprecedented race in the history of US presidential elections finally comes to an end tonight.  The election was thrown into further chaos over the weekend when the FBI announced that it would no longer pursue a case against Hillary Clinton.  The news caused gold to gap $10 lower on the Sunday open from its closing price on Friday.  The combination of most polls indicating a Clinton win plus the FBI lifting its investigation into the Democratic candidate has translated into gold trending lower for the past two days.  The market has already indicated that it interprets a Clinton victory as bearish for gold while Trump winning the election would be bullish.  Given that the market is already pricing in a Clinton victory, I think a win for her has limited downside for gold.  However, a Trump surprise may lead to a gold rally akin to the one seen when the Brexit vote caught the market completely off guard.  Technical levels generally become irrelevant in the immediate wake of major political and/or economic events such as a US presidential election.  We'll have to see where the dust settles tomorrow before attempting to determine key levels to gold prices  keep an eye on in the short term.  Good luck tonight!

We believe that everyone deserves a properly developed strategy for financial safety.
Lynette Zang
Chief Market Analyst, ITM Trading