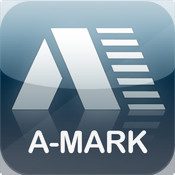 10/11/2016 Yesterday's Federal Open Market Committee minutes failed to provide any sparks in what has turned out be a boring week of trading for the precious metals.  [Buy precious metals online]
Commentary of note from the FOMC included the following: several officials said the decision to wait for a rate hike was a "close call", some officials remain wary of important downside risks abroad, and there is a "reasonable argument" that a hike could be made.  So… just like in all of the other recent meetings, vague terminology and conflicting ideology seem to be the main takeaway.  Gold didn't know what to make of the minutes and it showed by not reacting at all.  It traded in less than a $10 range yesterday (I can't remember the last time a Fed meeting happened with gold trading in such a small range) and it continues to consolidate.  Since arriving in this new price area, gold has yet to close below $1,250 while the 200 day moving average (currently at $1,263.70) has perfectly capped the market this week.

We believe that everyone deserves a properly developed strategy for financial safety.
Lynette Zang
Chief Market Analyst, ITM Trading