10-4-17 Insider Trading Insider Selling Escalating, IRS Awards Equifax $7.232 million Contract and Yahoo Data Breach, by Lynette Zang
Over the last 6 weeks Insider Selling has been increasing MoM, with some sectors showing zero buying. Quite unusual!
Today we look at extreme insider selling at WLTW (Willis Towers Watson). This company is a global multi-nation risk management, insurance broker and advisory company.
Yesterday Richard Smith was testifying before the Senate Banking Committee. No one involved was fired rather they "retired" which means they retain the right to sell any shares they own as well as the right to any performance bonuses. What do we victims get? In an ironic twist the IRS awarded a contract to Equifax to verify taxpayer identity and to assist in ongoing identity verification and validations needs of the IRS.
And of course there is Yahoo's revelation that all 3 Billion user accounts had been hacked in 2013.
Slides and Links:
http://www.wsj.com/mdc/public/page/2_3023-insider.html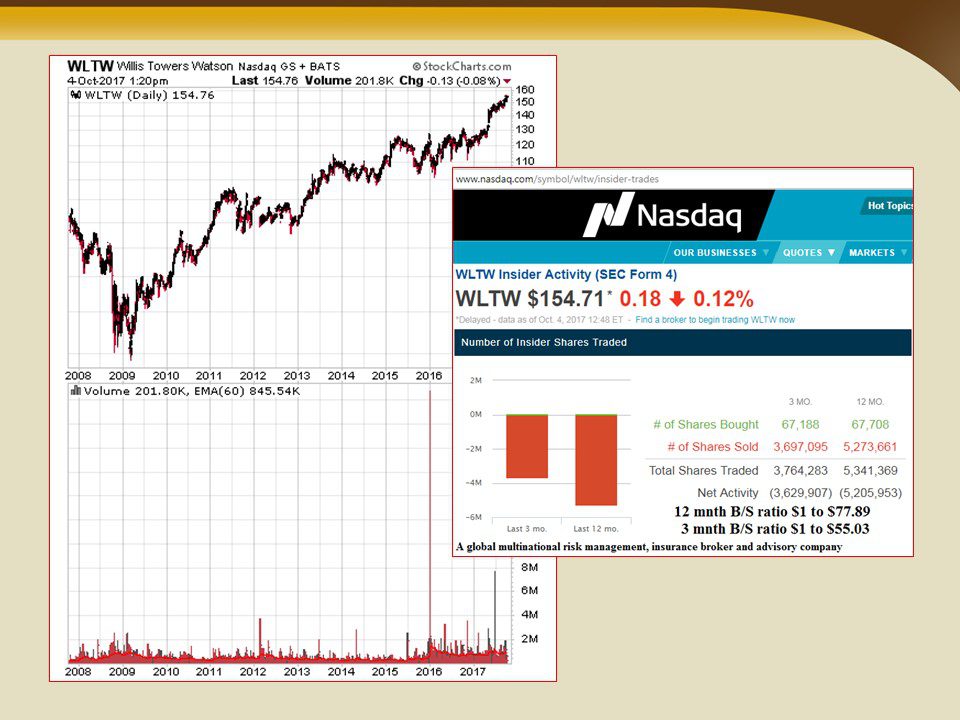 http://stockcharts.com/h-sc/ui
http://www.nasdaq.com/symbol/wltw/news-headlines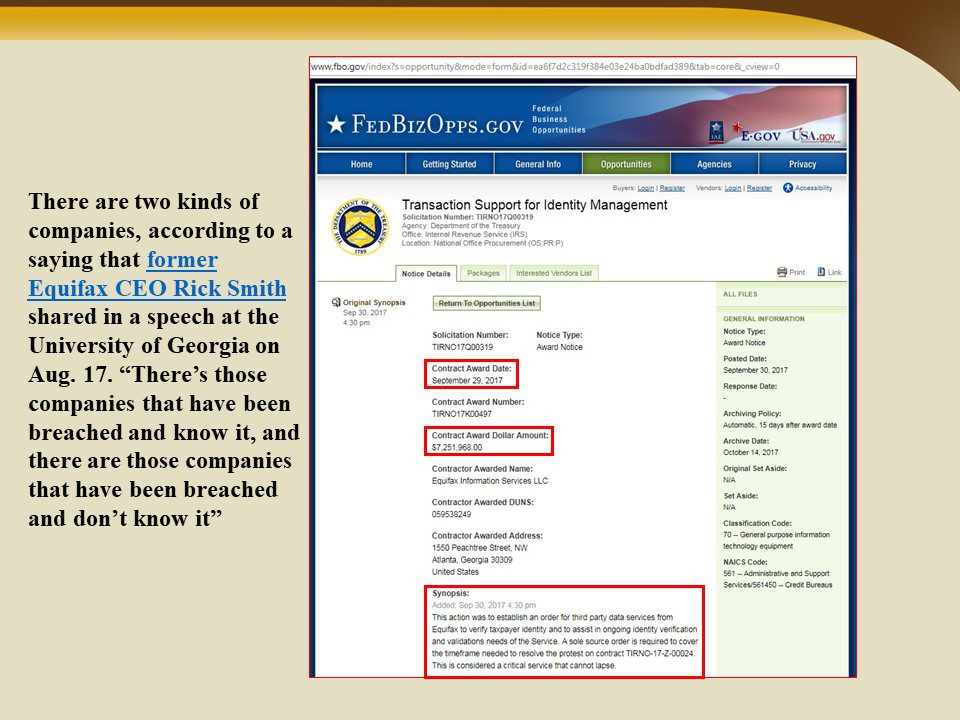 https://www.fbo.gov/index?s=opportunity&mode=form&id=ea6f7d2c319f384e03e24ba0bdfad389&tab=core&_cview=0
https://www.c-span.org/video/?434786-1/lawmakers-grill-former-equifax-ceo-data-breach&live=
http://fortune.com/2017/09/29/equifax-ceo-hack-worry/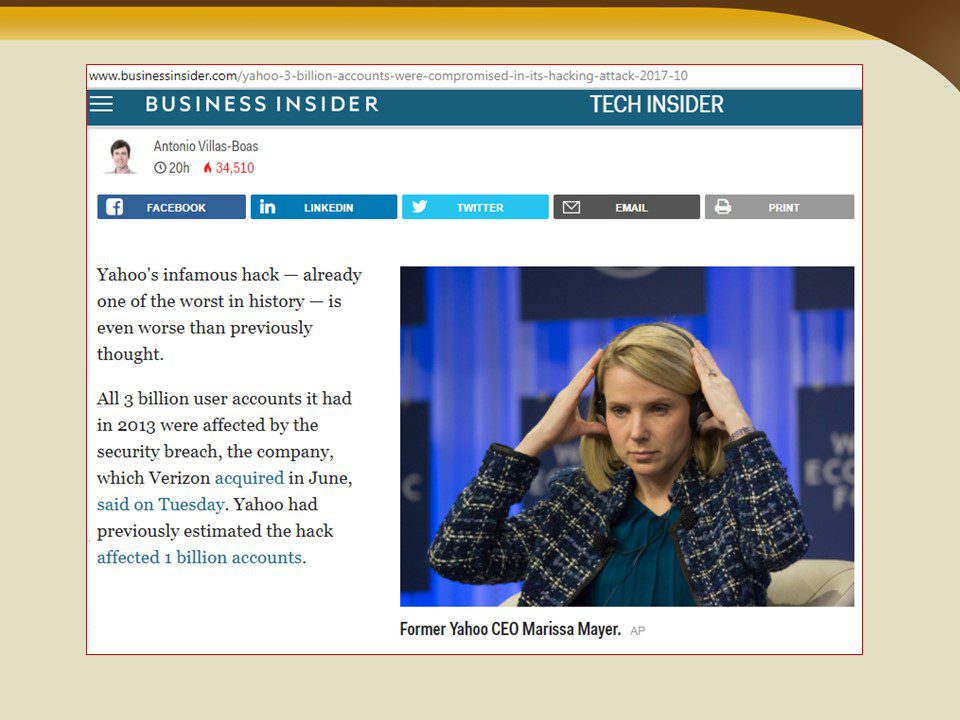 http://www.businessinsider.com/yahoo-3-billion-accounts-were-compromised-in-its-hacking-attack-2017-10