Long-term Trends Suggest Owning Gold : The Trends Journal.
There are certain people who have distinguished themselves in their chosen fields. At ITM Trading, there is a very select group of financial professionals that are highly revered and respected as having keen insights and the minds and will to share them effectively. For instance, the names Jim Rickards and Lakshman Achuthan come to mind. Both have a firm command of their chosen areas of expertise. In the arena of trends forecasting, Gerald Celente has been issuing good news and bad for decades. He is an author, a business consultant, and also the publisher of Trends Journal. Both Gerald Celente and Trends Journal have stated that long-term trends suggest owning gold and silver, physically. In fact, in some circles, Mr. Celente is famous for saying, "If you don't hold it, you don't own it!".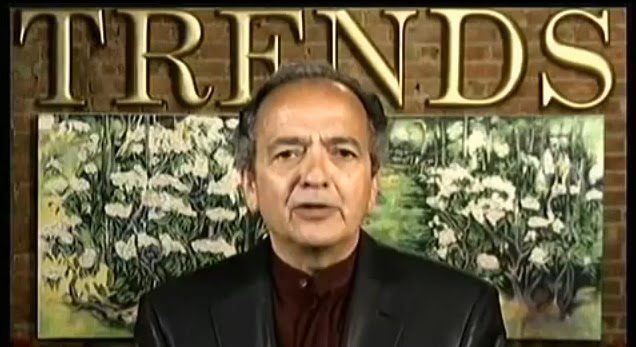 In addition to publishing the Trends Journal on a quarterly basis, Mr. Celente is also the mind behind the Trends Research Institute. The Trends Journal publishes stories and news pieces from around the world that explain trends and sometimes the reasons they happen. Being that Gerald Celente is a self-described "political atheist", the Trends Journal is free from the colorings and slants of political parties. A subscription to the Trends Journal is a key tool to staying informed, financially and otherwise. This is a link to a sample of a Trends Journal article.
The Trends Research Institute.
The Trends Research Institute is a collection of bright analysts from varying fields and backgrounds. Under the direction of Celente, they can provide a client with consultations, business strategies, product development, and even advertising advice, among other services. But, unlike many other companies, the Trends Research Institute strives to offer advice and answers steeped in research and knowledge.
Long-term Trends Suggest Owning Gold : Think For Yourself.
Gerald Celente is also somewhat famous for saying, "Think for yourself!". We should think for ourselves. We should each do our own due diligence. In addition, we need to pay attention to our surroundings and learn from the mistakes and successes of others. Compiling and using the information around you can keep you from making mistakes or passing up opportunities.
For instance, chances are pretty high that there is vacant retail space piling up around your town. Brick and mortar sales have been declining for quite some time. Conversely, online sales of everything from shoes to shirts to groceries has been growing at a frenetic pace. These are the types of trends that Celente and his crew are quite apt at forecasting and pointing out. The numbers regarding retail are in, and they are not pretty.
Staying Relevant Is Getting Expensive.
Recently, Bloomberg published an article entitled "Shopping-Mall Owners Pay Up To Stay Relevant In Amazon Era". The article contained several notable facts and key points. Among them, shopping-mall owners are having to pour huge amounts of money into renovating and updating their empty stores, common areas, and eateries in the hopes that customers will return. The story cites one example where the Newgate Mall in Utah is spending about a half million dollars to update and renovate the food court area. The mall owners have done the math and know that they won't recoup the investment by raising rents. The have to try to re-invent themselves just to try to survive. Re-invention is costly, and there are never any guarantees.
Re-inventing a food court is expensive, but try re-inventing an entire mall. The Bloomberg article goes on to state that as shopping malls lose anchor tenants such as Sears, Macy's, and JC Penny's, just to name a few, they often have to re-invent the entire mall in order to attempt to replace the shopping traffic that the anchor stores once provided before the long-term trends shifted away from trips to the mall in favor of trips to online stores. The pain in commercial retail is not expected to end anytime soon. Forecasts say that as many as 13,000 stores will close in 2018, in addition to the roughly 9,000 retailers that will chain their doors this year.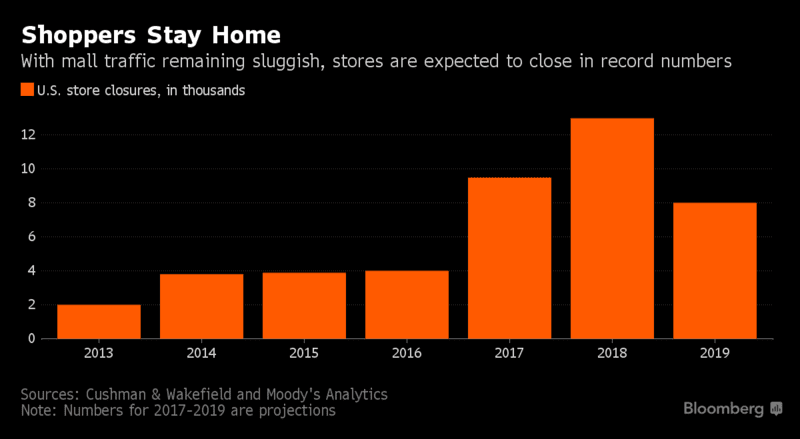 Long-term Trends Suggest Owning Gold : Automation.
Another trend that is not slowing down is automation. Robots and computers are replacing workers. Almost daily the internet publishes a story of a machine that can make pizzas or flip burgers or replace a cashier or a driver or a stock broker or even a surgeon. In essence, there is a huge shift away from human workers taking place. Some argue that this automation only breeds the need for more technically astute human workers. Others say that the day that machines begin designing and fixing machines is the day that man becomes irrelevant. Whatever side of the argument you fall on, one thing is clear; machines and automation are both long-term trends that are here to stay.
Long-term Trends Suggest Owning Gold : Buy Physical Gold Coins And Bars.
You don't have to be as bright or informed as Mr. Celente to see that things are changing, and changing rapidly. If you look for yourself and think for yourself, you may begin to ask some pointed questions. For instance, if jobs are on the decline for humans and robots are replacing humans, then how are workers supposed to invest in the stock market? After all, today's stock market is primarily supported by individuals contributing to their retirement and savings funds as well companies buying back their on stocks with government-loaned funds. Many shrewd investors find these markets overbought, overvalued, and due for a large correction.
But ultimately, the question remains, if there are fewer workers and fewer investors to contribute to the markets, and contribute to retirement programs, how can the markets continue to rise to all-time highs? And on a relevant but separate topic, how can all of the pension funds be so underfunded when the markets that are supposed to provide fiscal growth are at all time highs?
In addition to these trends, we as Americans also have the long-term trends of rising inflation and a devaluing dollar. These trends are bullish for long-term gold prices. Contact ITM Trading about adding physical gold and silver to your portfolio today.
Find ITM Trading Online
Website – https://www.ITMTrading.com
Webinar Archive Page
https://www.itmtrading.com/blog/itm-tradings-webinar-archive/
Shop for gold and silver online
https://www.itmtrading.com/buy-gold
YouTube – https://www.youtube.com/user/itmtrading
FaceBook – https://www.facebook.com/ITMTrading/
Twitter – https://twitter.com/ITMTrading