By Lynette Zang, Chief Market Analyst
ITM Trading's Lynette Zang Discusses Transunion Huge Insider Selling .
This week in Insider Trading the WSJ shows an overall ratio of $1 of buying to $23.02 of selling. The heaviest ratio was in the lofty tech sector followed by finance. Regarding Transunion huge insider selling has gone to extreme levels over the last three months, as the stock makes new highs. What do they know that you don't?
If you don't hold it, you don't own it and banks can use the equity in your brokerage account, for their benefit. This is a significant means of additional income and can put wealth held in the system at risk.
Iowa Public Employees' Retirement System, Orange County Employees Retirement System and Sonoma County Employees' Retirement System is suing Bank of America, Credit Suisse, Goldman Sachs, J.P. Morgan, Morgan Stanley and UBS for conspiring to block competition in the stock-lending market.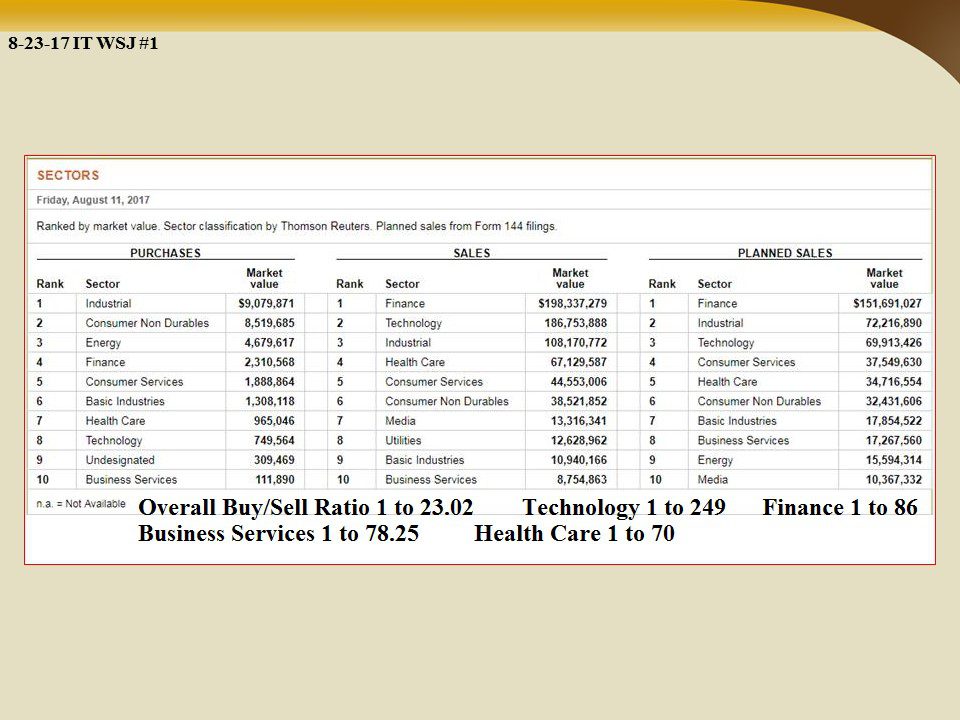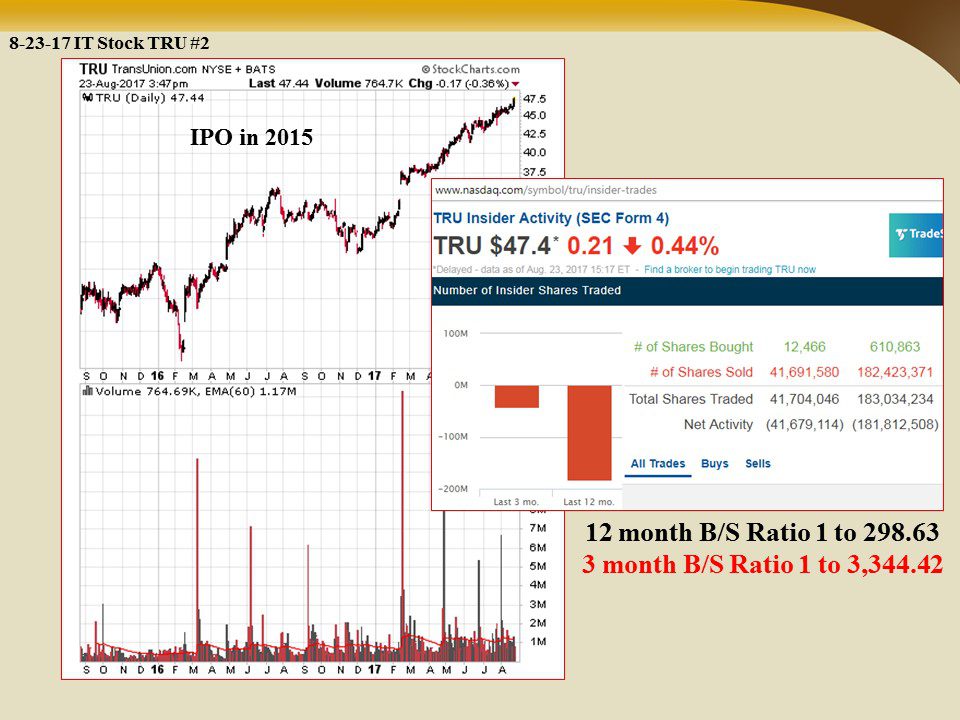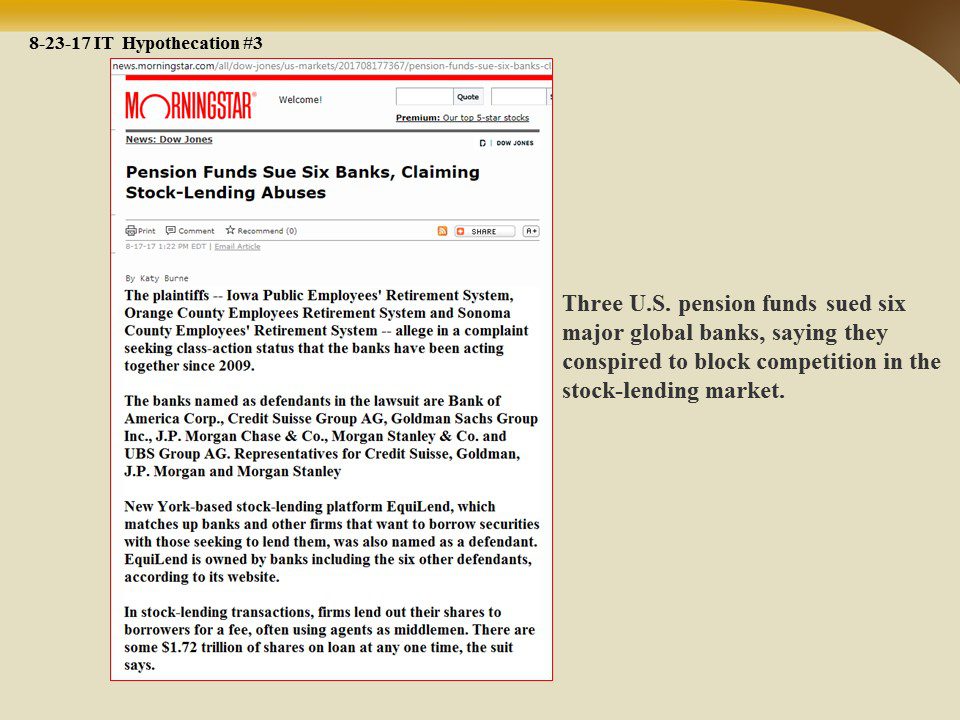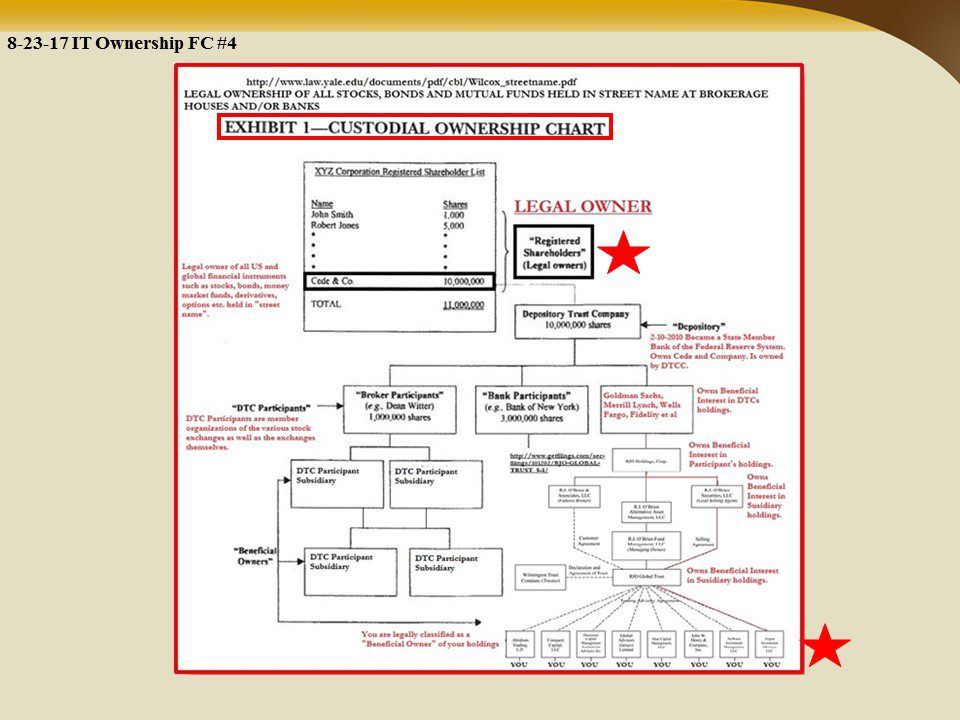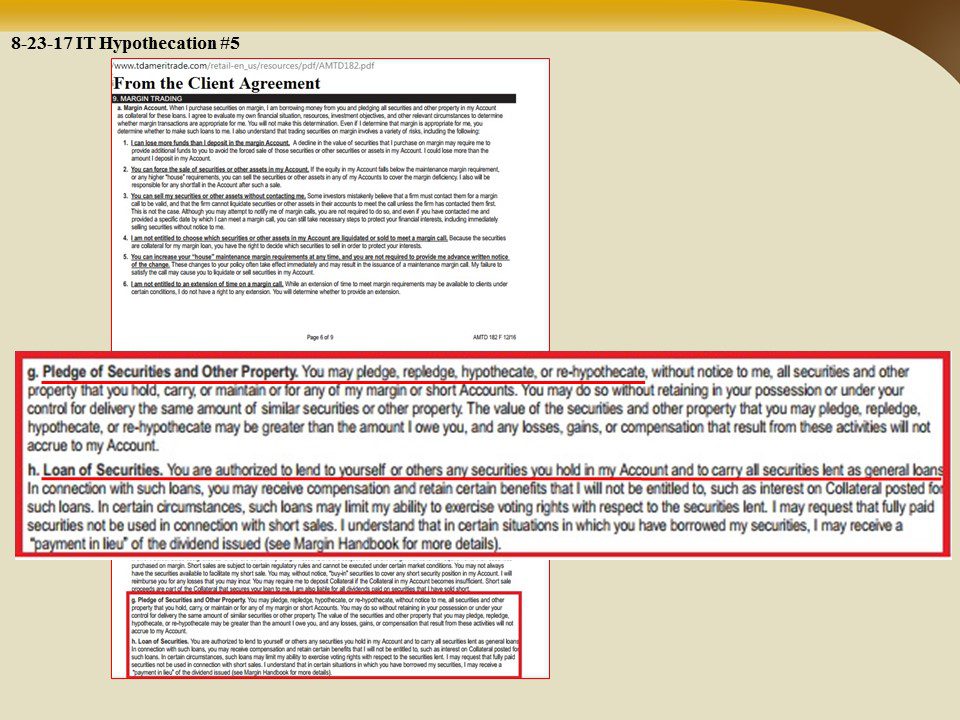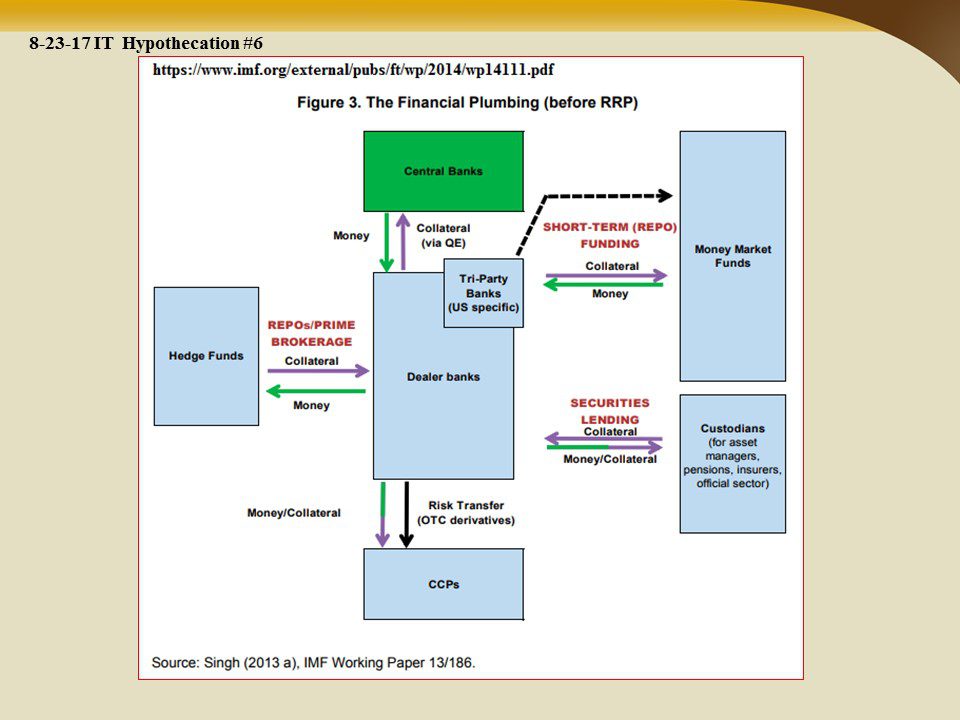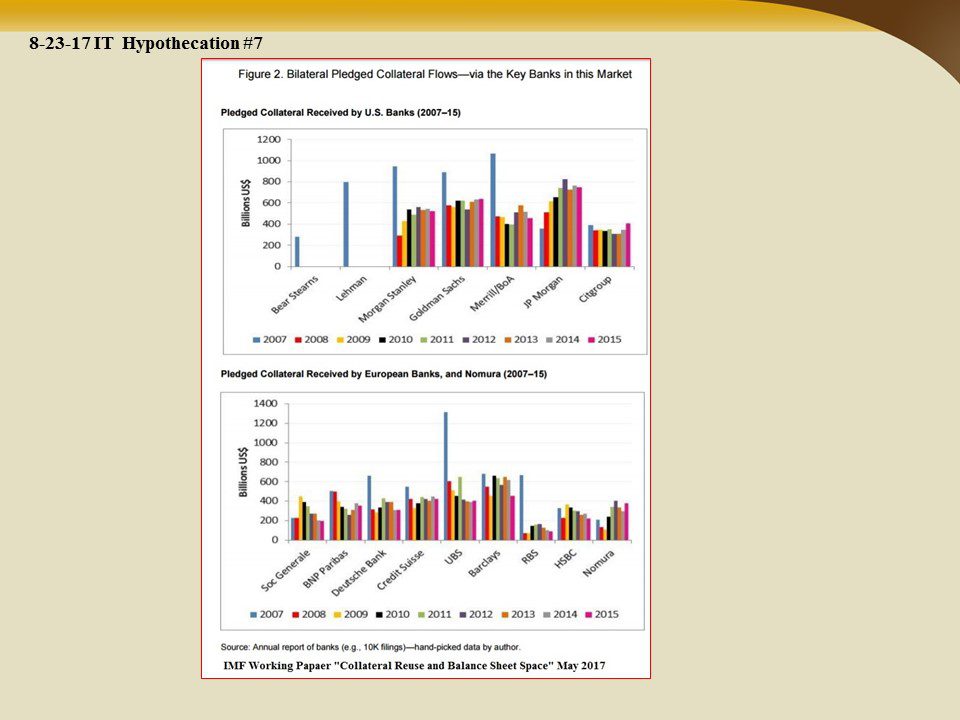 Relevant Links And Information:
Wall Street Journal Insider Activity http://online.wsj.com/mdc/public/page/2_3023-insider.html
TransUnion Stock chart http://stockcharts.com/h-sc/ui  and insider activity http://www.nasdaq.com/symbol/tru/insider-trades
Morningstar Article Pension Funds Sue Six Banks, Claiming Stock-Lending Abuses http://news.morningstar.com/all/dow-jones/us-markets/201708177367/pension-funds-sue-six-banks-claiming-stock-lending-abuses.aspx
Legal Ownership Flow Chart www.law.yale.edu/documents/pdf/cbl/Wilcox_streetname.pdf
TD Ameritrade Client Agreement www.tdameritrade.com/retail-en_us/resources/pdf/AMTD182.pdf
IMF Financial Plumbing and Monetary Policy https://www.imf.org/external/pubs/ft/wp/2014/wp14111.pdf
IMF Collateral Reuse and Balance Sheet Space file:///C:/Users/Lynette/Downloads/wp17113%20(3).pdf