Insider trading has calmed down a bit this week after last week's huge surge of selling. Energy is at the top of list with $382.70 in selling for every $1.00 in buying. Some in the energy sector would be negatively impacted in a rising rate environment.
Exxon Mobil insiders show a different pattern over the last twelve months, one of heavily buying over selling. That makes a lot of sense when you consider that both OPEC and non-OPEC countries began controlling output in January 2017 in effort to create a rally in the price.
In addition, President Trump exited the Iran nuclear deal on May 8, 2018. Concerns over supply and possible middle eastern conflict drove spot oil to a $71.14 close after hitting a low of $42.50 last June.
One might expect this would be a negative for the markets. But in this fairy-tale market stocks may be breaking out of their negative trend. Of course, rising oil prices are inflationary, so we also see the 10-year treasury testing the 3% level.
What about spot gold and spot silver? Both appear to be range bound…for now.
Slides and Links: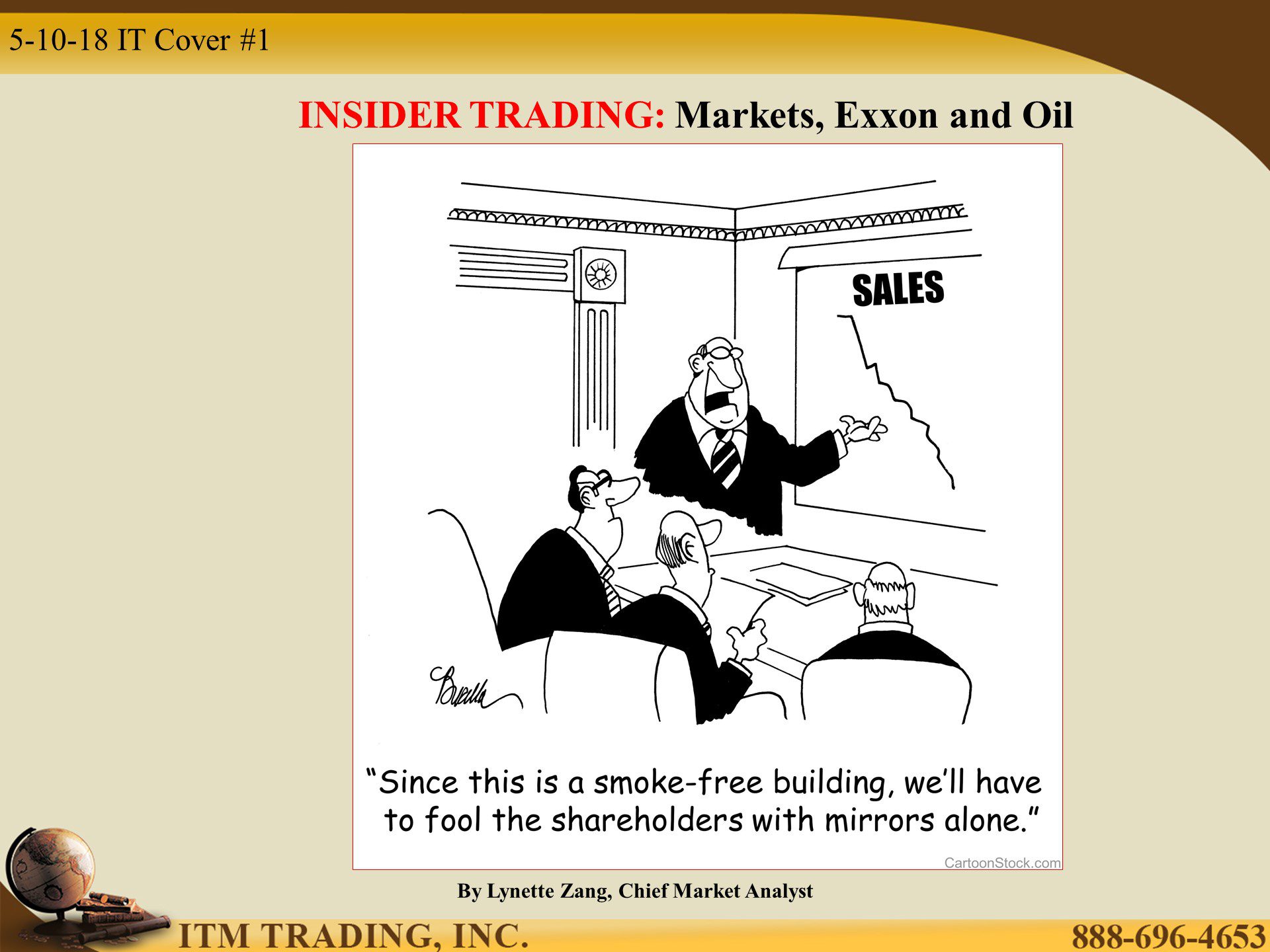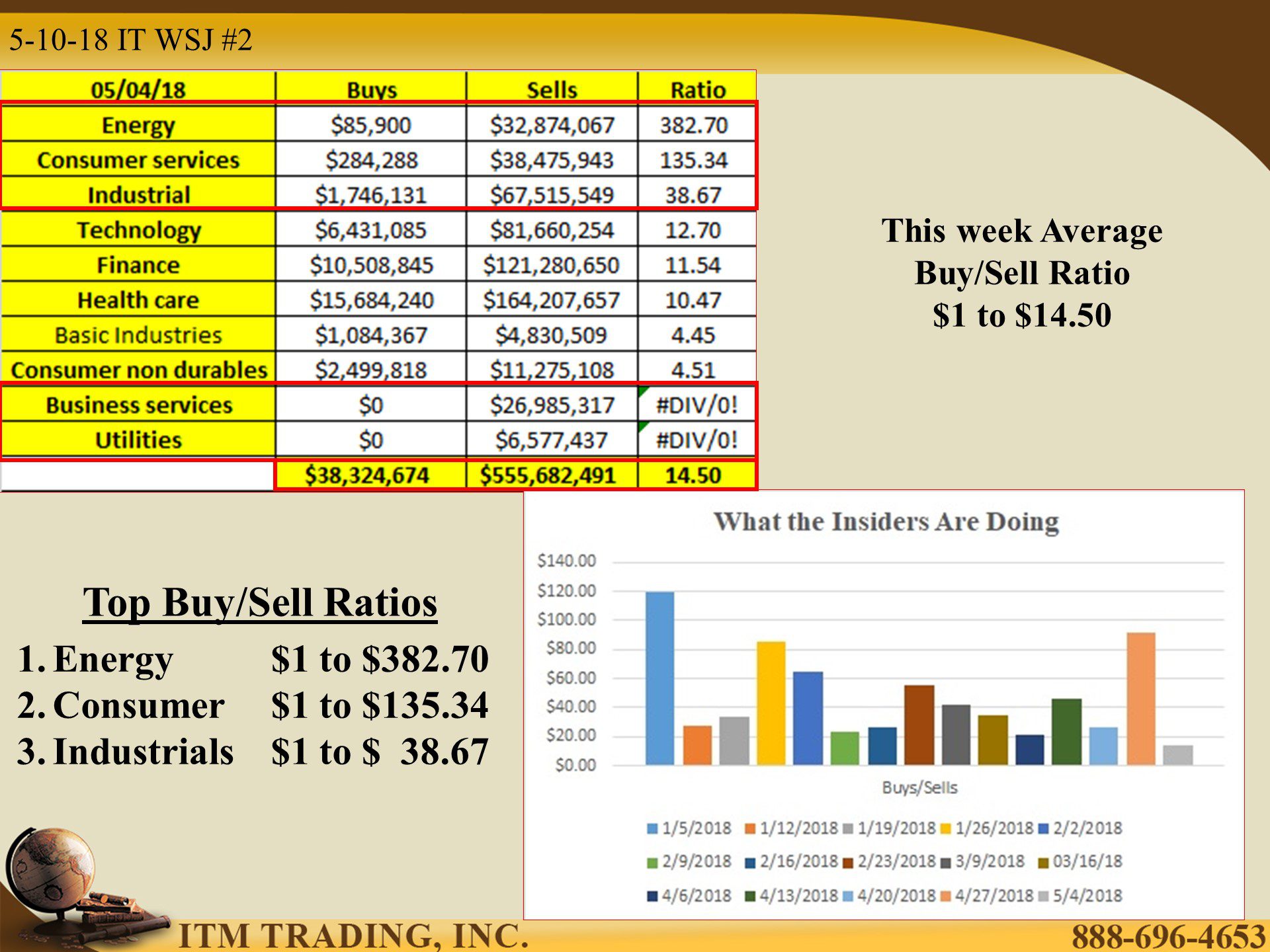 http://www.wsj.com/mdc/public/page/2_3024-insider1.html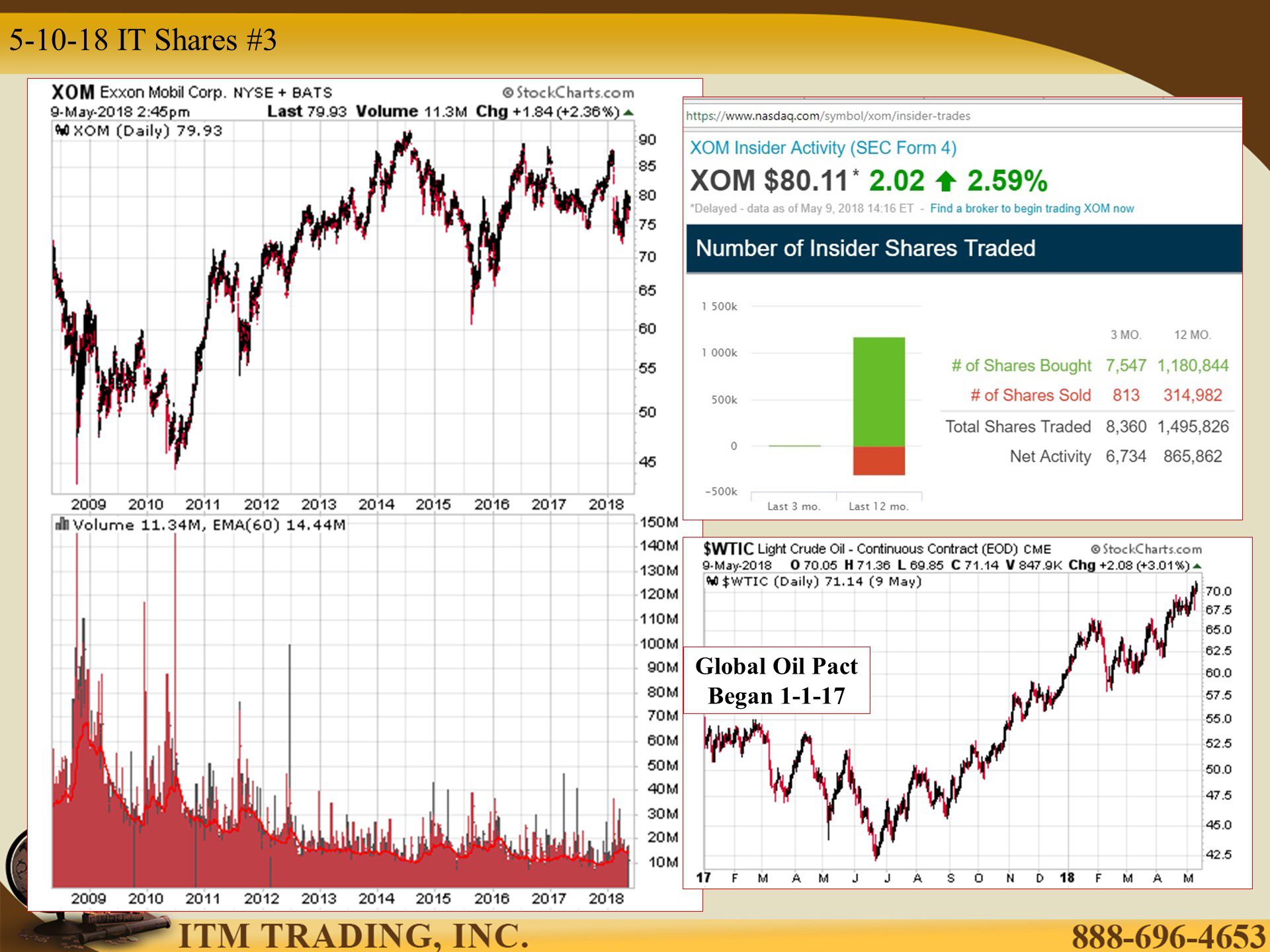 https://www.nasdaq.com/symbol/xom/insider-trades
http://stockcharts.com/h-sc/ui