Insider Trading Insider Selling continues, Deutsche Settlement, China Insiders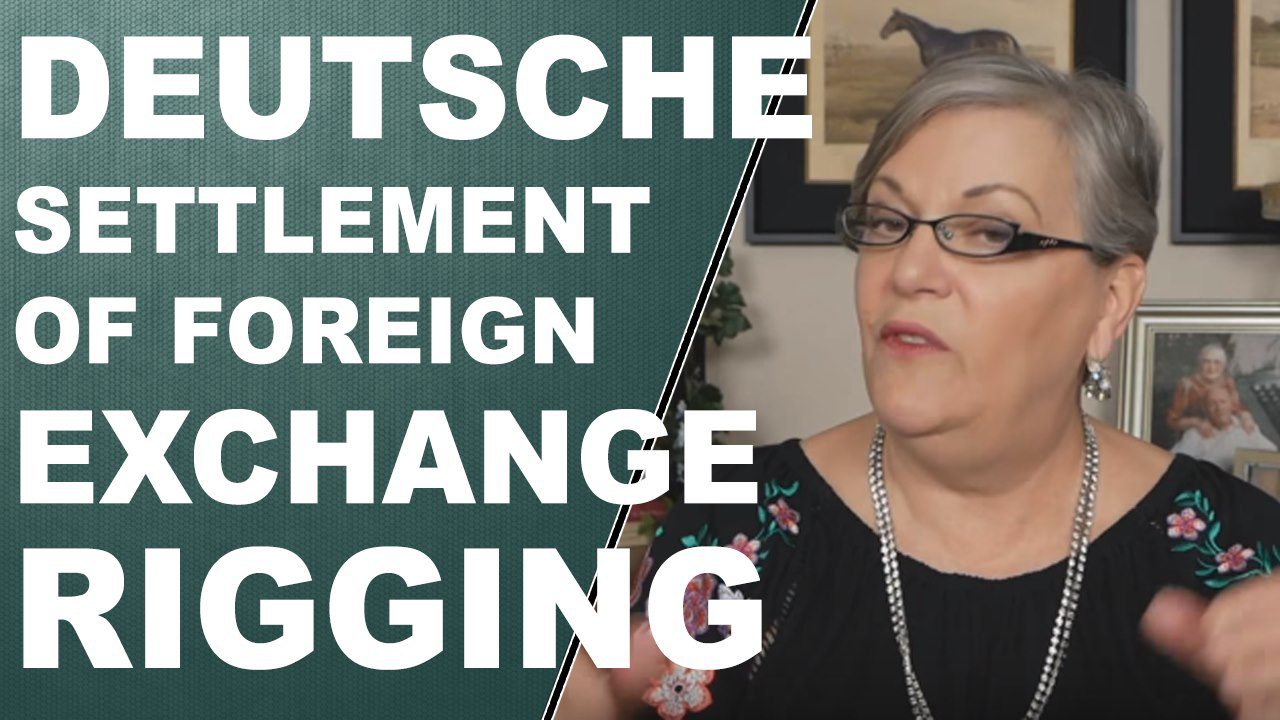 10-11-17 Insider Selling continues, Deutsche Settlement of Foreign Exchange Rigging and what it means to be an insider in China
Over the last 8 weeks Insider Selling has been increasing MoM, with Health Care selling at extreme levels.
Today we look at extreme insider selling at NWL shows what it looks like when companies stop stock buybacks. Newell Brands focuses on consumer staples like Paper Mate®, Sharpie®, Dymo®, EXPO®, Parker®, Elmer's®, Coleman®, Jostens®, Marmot®, Rawlings®, Oster®, Sunbeam®, FoodSaver®, Mr. Coffee®, Rubbermaid Commercial Products®, Graco®, Baby Jogger®, NUK®, Calphalon®, Rubbermaid®, Contigo®, First Alert®, Waddington and Yankee Candle®. What is their recent stock action likely telling us?
Deutsche Bank is the 15th of 16 banks to settle private investor litigation in foreign exchange manipulation. They just paid the fine, but they did not admit to any wrongdoing.
In August China's communist party wrote itself into the articles of association of many of the country's biggest companies, growing the assets of SOEs controlled by the central government by 80% between 2013 and 2016. Private players are feeling squeezed out, but is their economy better for it?
Slides and Links: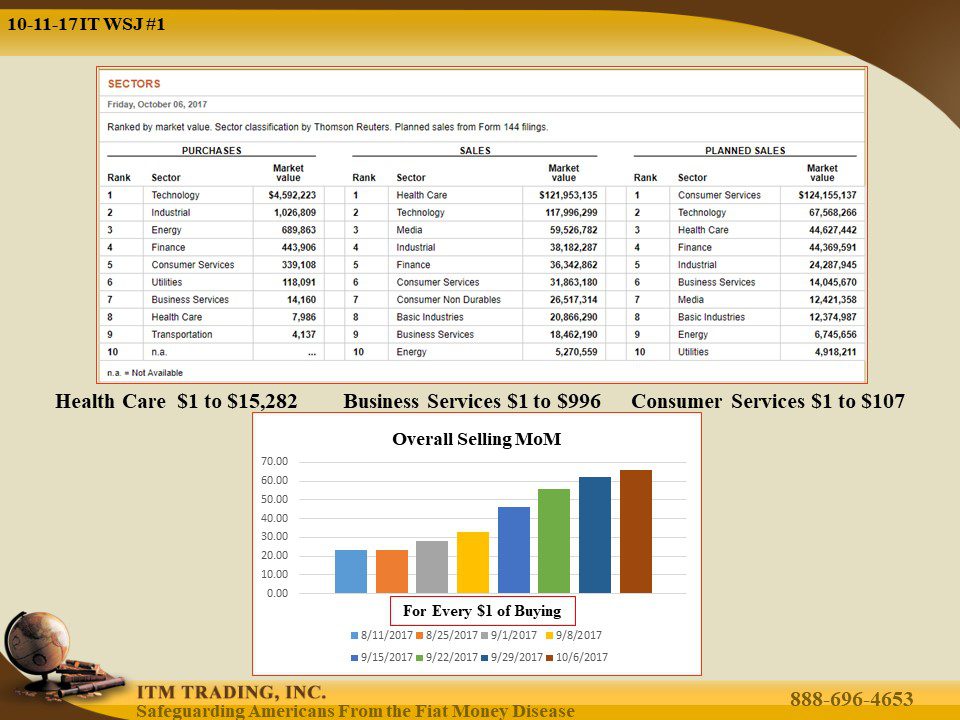 http://www.wsj.com/mdc/public/page/2_3023-insider.html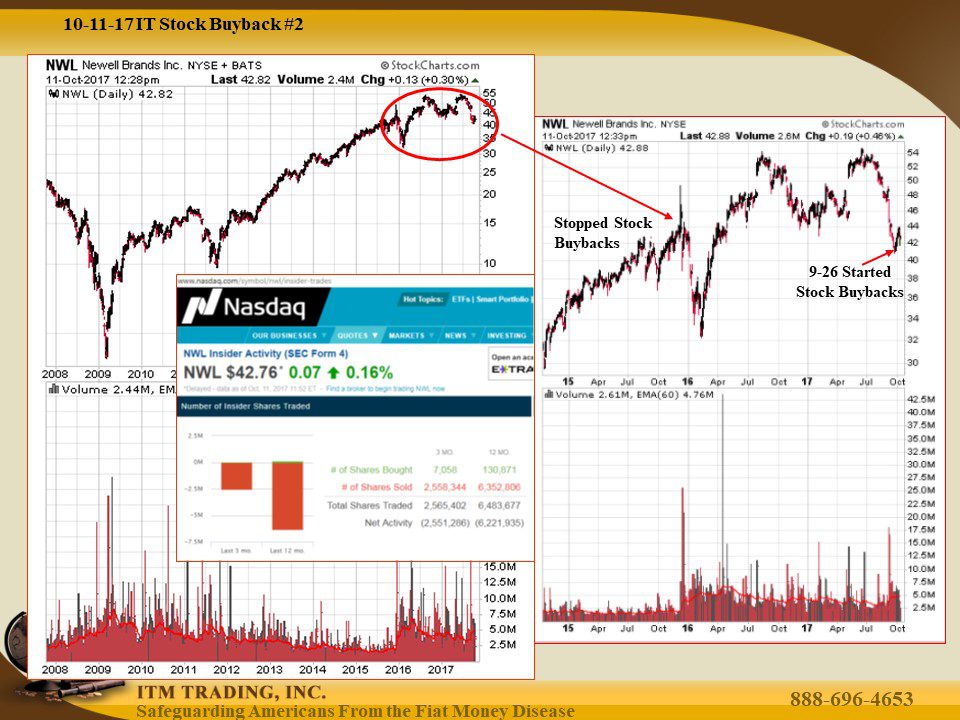 http://stockcharts.com/h-sc/ui
http://www.nasdaq.com/symbol/nwl/insider-trades
http://www.reuters.com/article/us-deutschebank-forex-settlement/deutsche-bank-in-190-mln-currency-rigging-settlement-idUSKCN1C42QW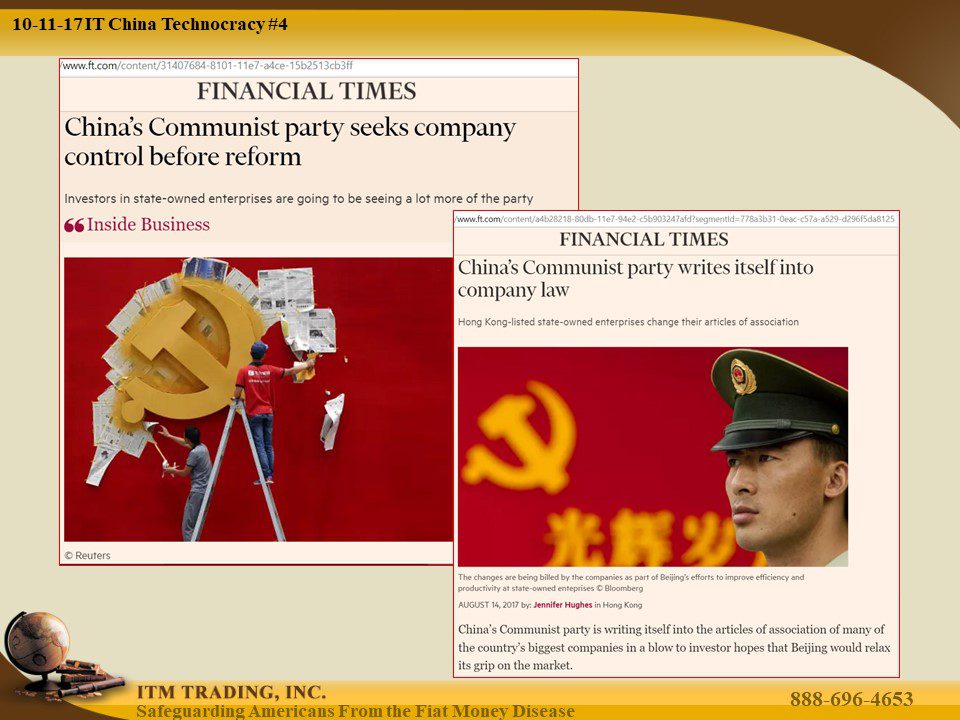 https://www.ft.com/content/31407684-8101-11e7-a4ce-15b2513cb3ff
https://www.ft.com/content/a4b28218-80db-11e7-94e2-c5b903247afd?segmentId=778a3b31-0eac-c57a-a529-d296f5da8125
http://www.scmp.com/news/china/economy/article/2113869/past-its-use-date-warps-chinas-antiquated-policy-picking-industry

We believe that everyone deserves a properly developed strategy for financial safety.
Lynette Zang
Chief Market Analyst, ITM Trading