Everyone wants a crystal ball on the markets. Paying attention to pattern shifts, particularly surrounding insider behavior, shows us what's happening just out of sight of main street and may provide important information on what lies ahead, because they are ones running the corporations.
One way to see what they are doing is the insider buy/sell ratio. On June 23rd I reported on a possible pattern shift that showed an escalation of insider selling. Insider activity for the week of July 13th has confirmed the shift. We've also been reporting on the LACK of buying in some sectors. This week FIVE out of TEN sectors sold a lot of stock but did not buy a single share.
LIQUIDITY IS THE KEY TO THE MARKETS
Fiat markets require fiat liquidity tools provided by banks (debt/leverage), individuals (deposits into retirement accounts, mutual funds, ETFs, stocks) and corporations (debt, leverage and buybacks), though corporate buybacks only became legal in 2003 as corporations would no longer be held responsible for market manipulation.
This was capped off in 2004 when then President Bush oversaw the first overseas corporate cash repatriation, flooding the stock market. Not a surprise that most of that repatriated cash went to stock buybacks and the markets surged.
LIQUIDITY IS SHIFTING
We are seeing a shift here as well. Global central banks are now attempting to return to more normal fiat money tools by raising rates (cost of debt/leverage) and reducing their balance sheets (not buying as much). This is likely one key reason for the market volatility we've experienced since January.
In addition, the public is nervous and are selling their stock funds and moving into bond funds. Though that's like jumping out of the frying pan and into the fire.
Perhaps, corporate buybacks can keep the markets floating up as designed. Perhaps that will lure individual investors back into the frying pan. Perhaps when the next crisis becomes apparent, central banks will QE our current financial system into oblivion.
HOW CLOSE ARE WE TO A MARKET BREAKDOWN?
By all indicators, we are in a late stage markets with just a few stocks pushing the indexes higher. In fact only three stocks; Amazon, Netflix and Microsoft are responsible for 70% of the S&P gains for 2018.
But now Netflix (made up 21% of those gains) is struggling. No problem for all those insiders who have been selling though it may be a problem for those holding the stock when liquidity visibly dries up.
WEALTH PROTECTION REQUIRED
In Q1, as stock market volatility unfolded, the public flew to global Gold ETFs seeking refuge from the stock market storm. What they may not realize is that this is not real gold, but share in a trust that is designed to mimic the move in the manipulated spot gold market.
Keep in mind that the gold spot markets most important function is as a perception management tool designed to keep the public away from tangible gold. So as the financial system becomes more dangerous, suppressing the price becomes more important. But there is an escalating shift here too. It appears to take more and more effort to suppress spot gold.
What is the real trend? One look at the long-term gold chart shows a very powerful cup formation forming. That means smart money buying. I'm buying…are you?
Slides and Links: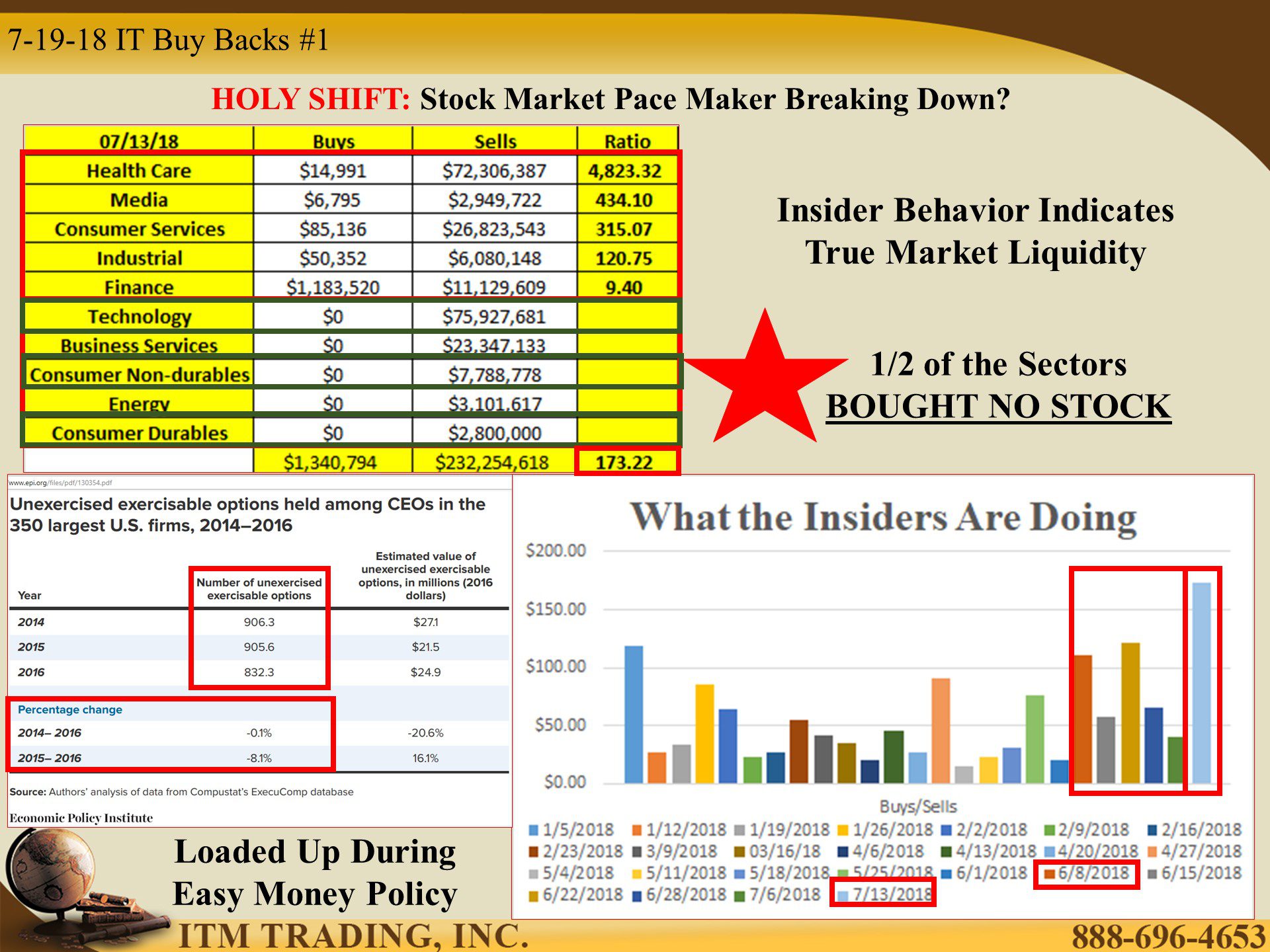 http://www.wsj.com/mdc/public/page/2_3024-insider1.html
https://www.epi.org/files/pdf/130354.pdf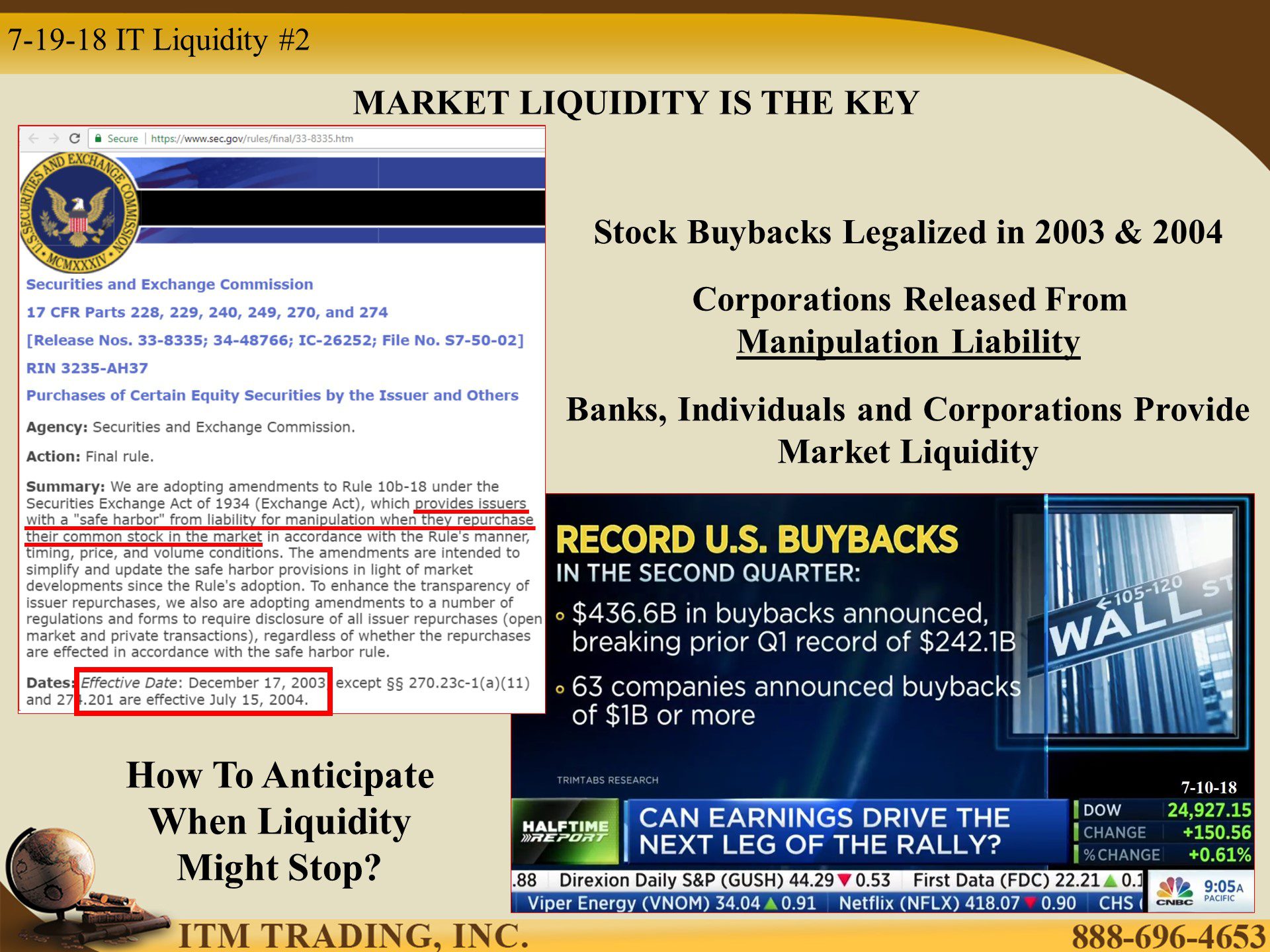 https://www.sec.gov/rules/final/33-8335.htm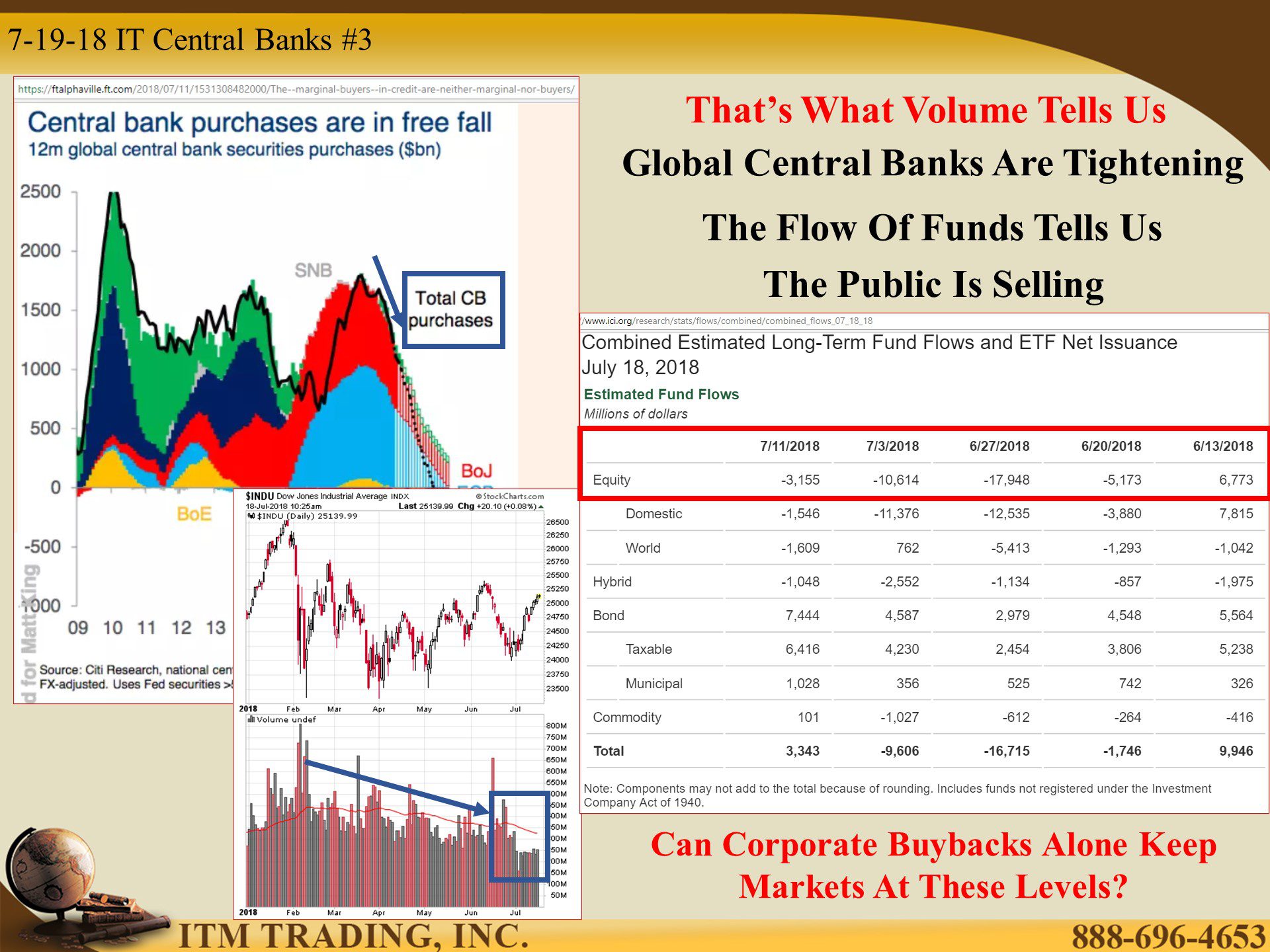 https://www.wsj.com/articles/low-stock-trading-volumes-lull-markets-1531868602
https://stockcharts.com/h-sc/ui
https://ftalphaville.ft.com/2018/07/11/1531308482000/The–marginal-buyers–in-credit-are-neither-marginal-nor-buyers
https://www.ici.org/research/stats/flows/combined/combined_flows_07_18_18
https://www.nasdaq.com/symbol/nflx/insider-trades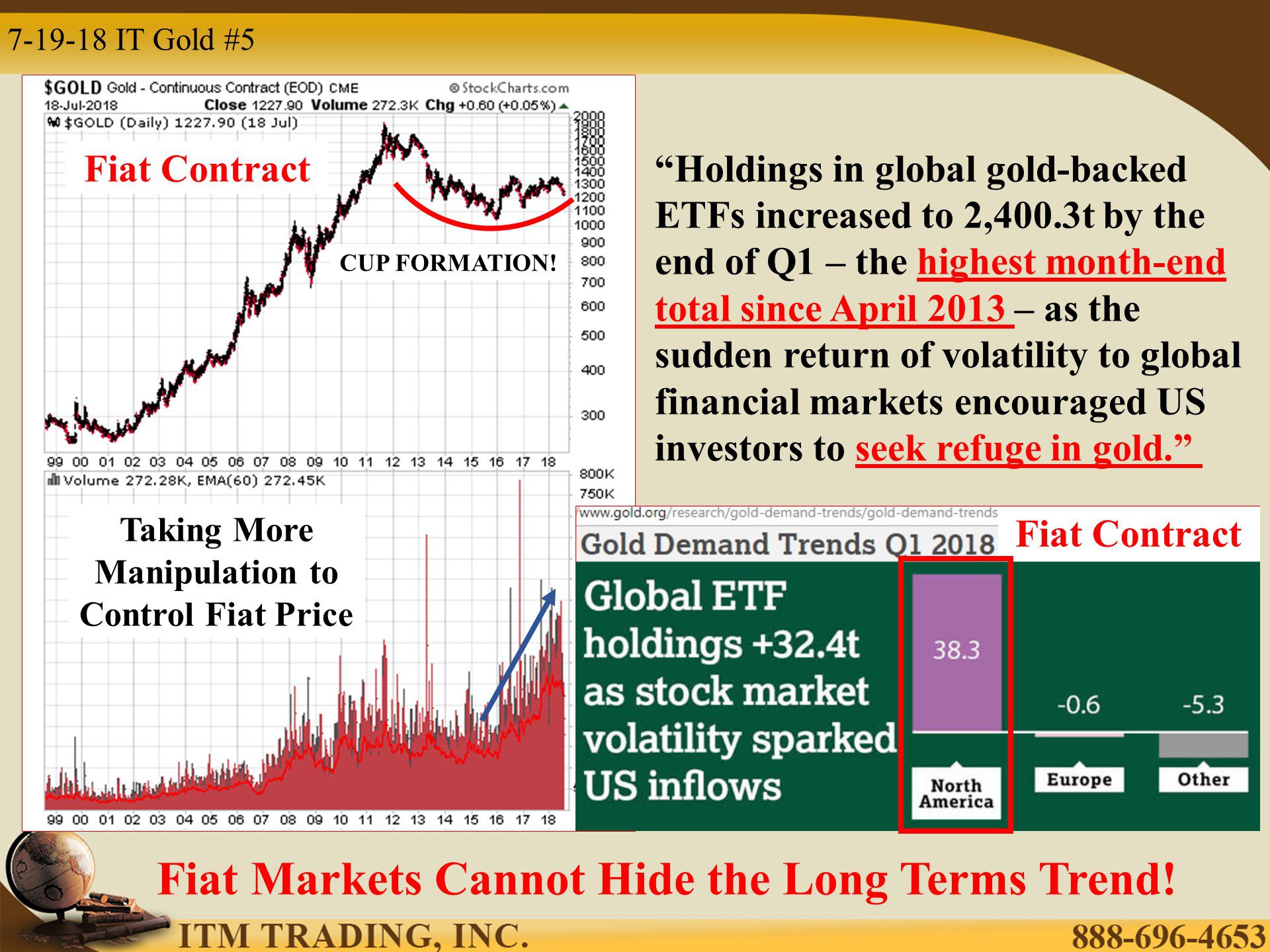 https://www.gold.org/research/gold-demand-trends/gold-demand-trends-q1-2018https://stockcharts.com/h-sc/ui