People collect all kinds of things. Rubber-band balls. Spoons. Refrigerator magnets. Matchbooks. Most of these collections are to satisfy inner fondness for certain items that appeal to a specific person, rather than build or preserve wealth. Holding rare gold coins may be a bit different than collecting Hot Wheels cars, but apparently holding rare gold coins and holding the right Hot Wheels toy car, or other iconic toys from years past can pay off big.
The point of this article is not to suggest that you pour your life savings into old Mattel products and Nintendo technology in a hope to get rich quick, but to show how rarity and condition, along with a very limited supply and strong demand, can drive prices to places you did not know exist. Holding rare gold coins is a strategy that captures the factors of rarity and condition as well as limited supply and strong demand. These market forces can combine to build and protect wealth inside of a completely private investment portfolio.
Holding Rare Gold Coins vs Furby.
Remember Furby? Furby was a talking creature doll. Furby could move it's eyes, and would animate it's beak-ish mouth. The whole concept behind the Furby is that through talking to it, your Furby would over time abandon it's native language of "Furbish" and eventually pick up more and more English.
The Furby was introduced in 1998 and toys this sophisticated and animated were not a thing yet. Holiday demand could drive the price of a Furby past $100, but parents were willing to pay it to bring Furbish and smiles to Christmas morning.
At the same time, back in 1998, gold prices averaged about $300 an ounce. Today, a Furby in excellent condition with packaging can bring $500, a lesser Furby may fetch $250. Gold as a metal has increased in price as well, to a price of over $1200 an ounce today. Chances are that if a gold coin quadrupled in value over an 18 years period, similar to better results can be expected of holding rare gold coins. Holding rare gold coins vs Furby; advantage holding rare gold coins.
Holding Rare Gold Coins vs Fisher Price Skates.
These flashy little roller skates were designed to slip on right over your shoes, kind of. The design was a kind of adjustable sliding shoe with wheels attached that would encase and then strap tho the feet of a small child, effectively rendering useless any new balancing and walking skills the child had recently learned. Plastic wheels with no wheel bearings made sure any progress either backwards or forwards was tenuous and slow at best, dangerous and scab -causing at worst.
In case you did not get enough scars from trying to turn street shoes into roller skates with the plastic version, there were all-metal versions available for bigger kids who wanted to take bigger chances. These skates date back to the 1970's and before, and could be had for about $10. Today a pair in great condition will bring $157.
During the early 1970's, the price of gold was set by the U.S. Government at about $45 an ounce. One could buy and begin holding rare gold coins of the one ounce variety for the price of $100 or so. Today such a rare gold one ounce gold coin will easily sell for $3500 or more. Holding rare coins vs Fisher Price skates: advantage holding rare gold coins.
Holding Rare Gold Coins vs The Easy Bake Oven
The Easy Bake Oven. This little oven in it's first designs featured 100 watt light bulbs to "bake" miniature sized treats with a miniature sized taste. I remember waiting forever for my friend's Easy Bake Oven to try to solidify what must have been two ounces of cake mix. We ate most of the batter "testing" to see if the cake was "done" yet.
I'm not sure if anyone ever finished baking cakes or cookies with one of these ovens, but Kenner is said to have sold more than 500,000 of these little light bulb holders in 1967, the first year the Easy Bake Oven was produced. An Easy Bake Oven could be purchased for under $10 back then. Today an Easy Bake Oven can bring above $300.
As mentioned, the price of gold was under $45 an ounce back in these days, and $100 could buy a rare gold one ounce coin. Today, a somewhat rare one ounce gold coin in Mint State condition can easily bring $4000 to $5000. Holding rare gold coins vs Easy Bake Oven: advantage holding rare gold coins.
Holding Rare Gold Coins Makes Sense, And Profits.
You and I both know that holding onto an attic full of Furbies still in the box, or trying to find and restore Easy Bake Ovens is not a sound financial strategy for building retirement savings or long term wealth. Talking Furbies is fun though. Probably more fun than actually talking to a Furby.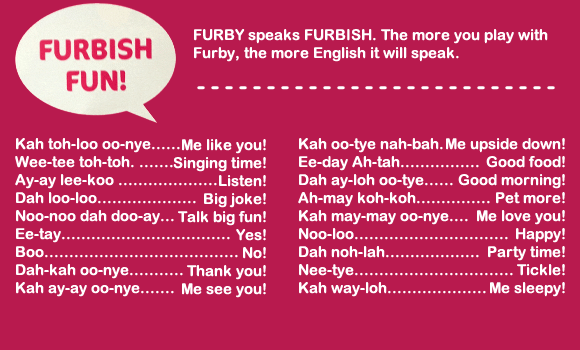 A Furby in great condition is still worth a few bucks. A real life Furby is probably only full of memories and grape jelly hand prints. Condition and demand, as well as rarity go a long way to determining what someone will pay for an article from the past. Holding rare gold coins offers a chance to harness market conditions, and start playing big kid games.