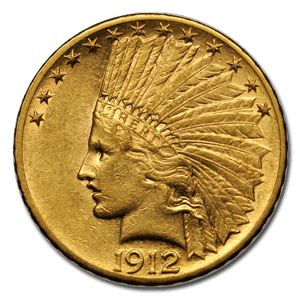 Picking up where we left off in part one of Gold Investment Options And Buying Physical Gold, which is at the bank teller's window, the teller just offered to make an appointment for you with the bank's investment adviser. Let's say for the sake of this article-blog that you accepted her offer, and set aside a time to talk to the financial professional. Lets take the scenario a step further and suggest that you ask this person about your plan to buy gold bars online, and round out your precious metals portfolio by adding some rare gold coins, numismatic gold coins, and some old gold coins, as well as a bag of junk silver. If you were to do this, get ready to watch his or her head spin around. If you are speaking with a seasoned professional, their mind is immediately thinking about how to torpedo your plans without offending you, because offended people seldom become clients. Most of the time, brokers of financial products just don't have to compete against gold because only a very, very small percentage of Americans own physical gold and silver and the topic just doesn't come up often. The next thought that they might have is what is called the "switcheroo" in other professions. I can tell you that the person you are sitting across from makes the vast majority of their income from commissions, and if you buy gold coins and numismatic gold coins, and if you buy gold bars online, there will be no commissions being transferred from your account tho their account. For this reason, get ready to hear about gold ETF's (Exchange Traded Funds), or perhaps gold mining stocks or some type of fund that participates in mining / refining.
Paper Gold Is Not Tangible, Physical Gold
When you participate in an ETF, you are really buying gold bars for someone else, while you assume the short-term market risks and pay fees. To learn more about these facts, read the article-blog I wrote on the subject here. But long story short, a gold ETF will never put gold bars or gold coins in your pocket, and will only be redeemable in dollars. Perhaps the financial adviser will suggest some gold mining stocks or a fund that participates in gold mining. In either case, you are still being paid in dollars. One one hand the financial adviser will preach diversification if they are worth the pen they brought to the meeting. Yet, one of the major advantages that gold has over any man-made financial product is that gold coins and gold bars are money anywhere in the world, and these gold pieces are convertible into any currency on the planet. If you buy gold bars online, or buy old gold coins, you diversify yourself out of the dollar, and this diversification is key when you consider the debt that is the U.S. Dollar today. Read the final part of this article-blog here.