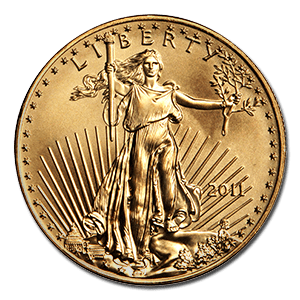 When you begin researching gold, there are a few terms that seem to consistently pop up. One is "hedge against inflation" the other common term often applied to gold is "store of value". To a very certain extent, these terms are nearly synonymous. This article-blog will explore how gold, gold coins, and gold bullion in particular functions as a hedge against inflation.
What Is Inflation, And Why Does Gold Fight Inflation?
To begin this conversation, understanding what inflation is and how it functions in our economy is the first step. To speak in layman's terms, inflation is the erosion of the currency, or in our case, the dollar. The U.S. dollar used to have a set value. The dollar was worth one ounce of silver, or about 1/20th of an ounce of gold. At one time in the history of this great nation, paper currency was rare. Our founding fathers did not trust paper currency, and early Americans had been burned again and again as paper currencies became worthless. For this reason, they all agreed that gold coins, gold bullion bars, gold in nugget form, and silver was real money. One of the most common forms of inflation that might mirror the experiences of early Americans would be the modern gift card. Have you ever had a gift card that was constantly declining in value because fees were constantly being deducted from it's balance? Or perhaps you were carrying the card in your wallet or purse when the store the card was currency for went out of business and became worthless? This is a little personal lesson in extreme inflation.
If you apply this model to the U.S. dollar, you will find that the comparison holds true, but the dollar just works on a much slower and much sneakier timeline. For instance, in the beginning of 1933, gold was valued at just over $20 an ounce, by the end of 1933, gold had been revalued to $35 an ounce by president Roosevelt, who ordered gold coins confiscated from the public by issuance of Executive Order 6102. The gold coins were replaced by the Federal Reserve Notes that we carry and use as currency in the United States today. Those Americans that traded in gold coins for paper money saw a 75% de-valuation of their currency (extreme inflation) when gold was revalued to $35 an ounce overnight. This change from gold coins to paper formed the basis by which we can gauge the inflation, or depreciation of the U.S. dollar against gold coins today. So, if you divide the current price of a common, circulated 1oz. gold coin from the 1900's (about $1385 as I write this article) by the number of $20 Federal Reserve Notes that replaced the $20 gold coin, you will get an answer of 69.25. This means that you now need more than 69 $20 Federal Reserve Notes to equal the purchasing power of an old 1oz. gold coin. Think of it this way, If you had a relative that put a $20 Federal Reserve Note and a one ounce Double Eagle gold coin in their desk drawer back in 1933, and today you opened that desk drawer, they two forms of currency are no longer anywhere near equal in value.
You opened that drawer and check the value of its contents. What you would find is that you would be able to trade that $20 Double Eagle gold coin for about 69 of today's $20 Federal Reserve Notes.Why? There are a few forces at play,and we will look at them now.
Gold Coins Cannot Be Printed Or Created Out Of Thin Air
Unlike our current currency in the United States gold, gold coins, and gold bullion for that matter, cannot just be created at a whim out of thin air. Gold, which is of course refined into gold coins and gold bullion must be mined out of the Earth. Gold is rare, and it has value above and beyond being a currency metal. Gold is one of the best conductors of electricity on the planet. Gold also is unique in the fact that it does not corrode over time or through use. There is gold in your computer, and in your smart-phone, and more than likely in your car. As long as these items are still being produced, gold mines will have to be in operation. And, operating a gold mine is not cheap. There is the cost of the machinery, the fuel, the labor, the ancillary expenses like taxation and insurance, then of course there is the cost of the gold mine itself. As you can see, creating an ounce of gold to turn into a gold coin has a lot of behind the scenes costs involved. If you compare these costs to creating a $20 bill, you can quickly see that a printing press costs less than a gold mine. Paper costs less than a huge mining truck. Ink costs less than the jackhammer or explosives used in mining. In fact, the U.S. government has a term for the extra value that is instantly created every time they print a new $20 bill, or create or coin any unit of currency that has a larger face value than cost of production, it called "seignorage". The fact that there is a significant cost of production associated with gold is one way how gold fights inflation. When the price of fuel, labor, insurance, and machinery associated with gold mining goes up, and as gold becomes rare and harder to extract from a gold mine, the minimum price at which a gold mine will sell gold also increases. So as you can see, as the U.S. dollar buys less fuel, labor, machinery, etc, the more it costs to produce gold coins and gold bullion, the two are inextricably linked.
Still have questions about owning gold coins?
Call us at (888-696-4653) or Get a free gold guide home delivered.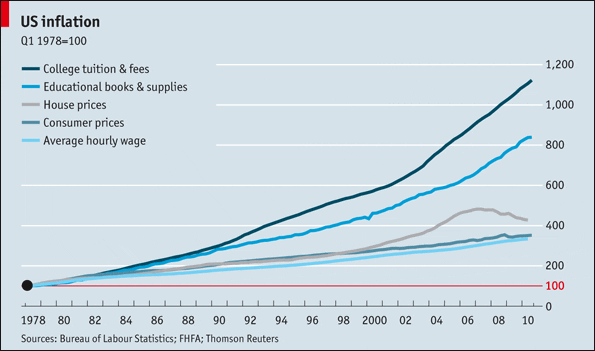 Ok now that we have explained and defined what inflation actually is, and gave some simple examples of what inflation looks like. Let's discussed the costs of mining gold, and explained that as the costs paid in dollars required to mine an ounce of gold rise, so will the value in dollars of the ounce of gold produced. This is one way that gold, gold bullion, and old Double Eagle gold coins fight inflation. This part of the article-blog will look more in depth at modern inflation issues, and perhaps once you see the truth for what it is, you will buy gold as a hedge against inflation.
Food And Energy Are Not Included In The Official Inflation Reports
Yup, that's right. Any second year Economics student should be able to tell you that food and energy are not included, or are stripped out of, the official reports on inflation. Being that I do not know anybody that does not eat, or use electricity, or gasoline, or natural gas, or other forms of produced for profit food or energy, I don't know anyone who isn't being robbed significantly through inflation. When the government or powers in place tell you that there is no inflation in the economy, that would be like me telling you that there are no cars parked at the airport because their drivers and owners are all on planes – it makes absolutely no sense. So, since inflation is truly rampant, (haven't you seen the price of groceries and eating out go up significantly in your lifetime) and energy (remember when gas didn't cost $3 a gallon) is constantly becoming more expensive, you need a weapon in your financial portfolio that can at least fight with inflation. You need gold, whether it be in the form of gold bullion, gold coins, or old Double Eagle gold coins.
Right Now They Are Planning On Devaluing Your U.S. Dollar Further
The Federal Reserve, which sets interest rates in the United States, also functions in the inflation arena. Currently the Federal Reserve has stated that not only is there no inflation, but that they want inflation to be at 2% annually. They therefore initiate economic policies to achieve their goals. In effect, what they are saying is that the want your current dollar to only be worth ninety-eight cents by the end of the year. This is the same dollar that you are trying to buy expensive groceries with, or pay your utility bills with, or worse yet, try to save for the future in a CD that is only paying .75 % annually, before taxes. As long as the dollar is allowed to float against the price of one ounce of gold, you need gold, gold coins, and gold bullion to offset the withering of the currency. To discuss this concept in depth, and diversify your wealth into gold coins or Double Eagle gold coins, call ITM Trading, we are here to be of service.