Insider Trading: The Most Expensive Stock Market in History 1/10/2018 – Insider Trading: The Most Expensive Stock Market in History by Lynette Zang
We are now in our 14th week of all sector selling but not all sectors buying. In addition, last week there was a huge spike in insider selling with buy/sell ratios in the thousands in consumer services and technology!
This week we look at Intel with a twelve month buy/sell ratio over 200 to 1, but ONLY selling over the last three months. In fact, Brian Krzanich, Intel's CEO netted about $25 million in November alone. Could this have something to do with the recent public leak of a massive security flaw? Problem is, they knew about the problem since last June according to reports. But coincidently, there was a lull in insider activity last May and June according to SEC Form 4.
FINRA (self-regulatory body) fined JP Morgan Chase for failing to properly segregate client funds and using them for their own trading account between 2008 and 2016. Of course, these are larger more sophisticated clients and these funds were supposed to be segregated. Most individuals don't think to have their funds segregated, rather they agree to hold them in "Street Name" which makes any equity held in the accounts legally available for Chase's use.
No worries though, we are now in the most expensive stock market in history and the expectation is a melt-up continuation. New corporate tax laws and repatriation should extend this bull market…until it doesn't. Nothing goes up forever.
Just look at Venezuela. In 2013 they had the best performing stock market in the world as hyper-inflation was taking over but in 2014 it crashed. Today, that inflation has crushed a once thriving economy with critically needed imported supplies withheld. Gold to the rescue. Not only are some vendors being offered payment in gold, but the government is promising a fiat digital currency backed by gold.
Slides and Links: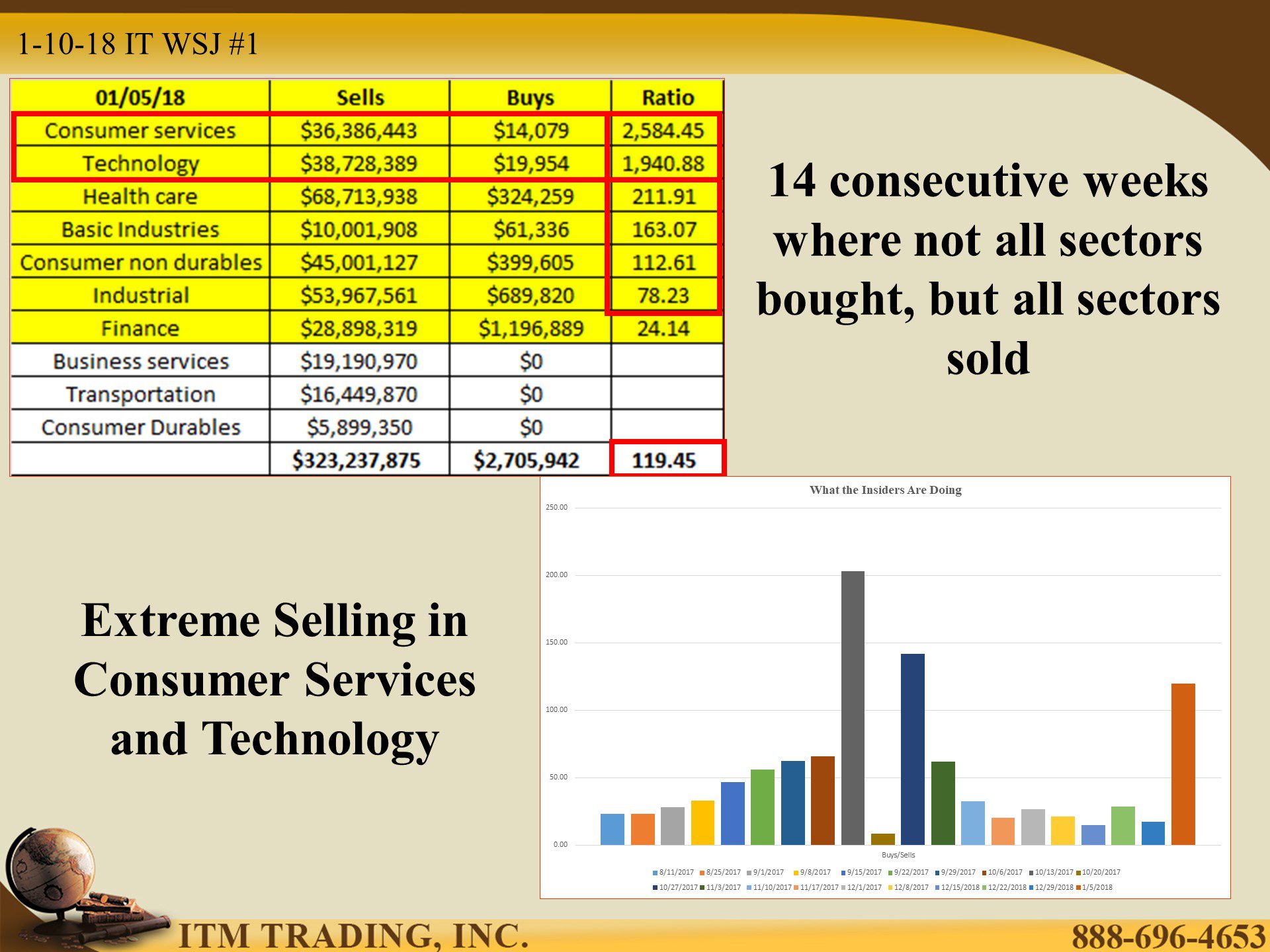 http://www.wsj.com/mdc/public/page/2_3023-insider.html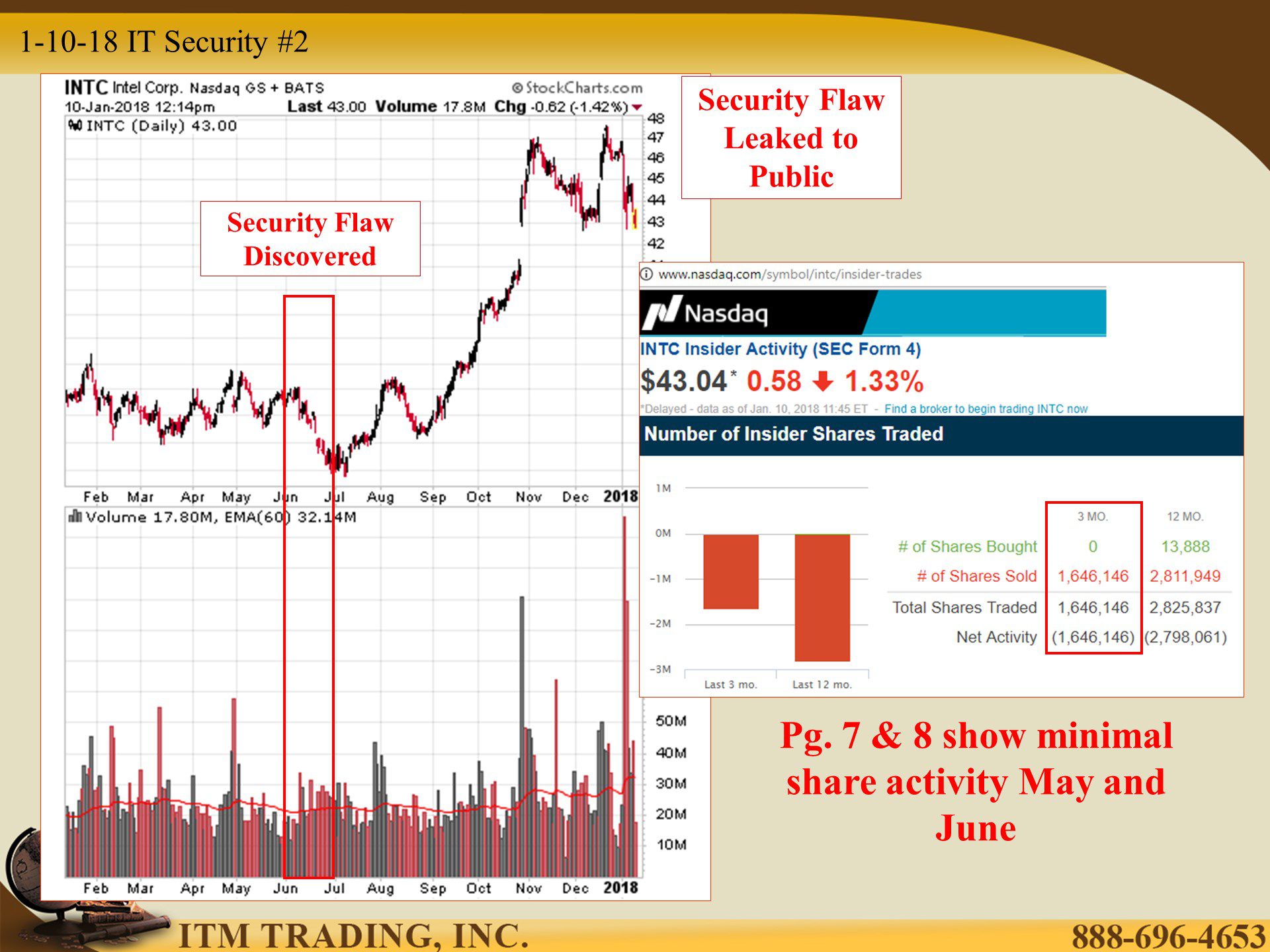 http://www.nasdaq.com/symbol/intc/insider-trades
http://stockcharts.com/h-sc/ui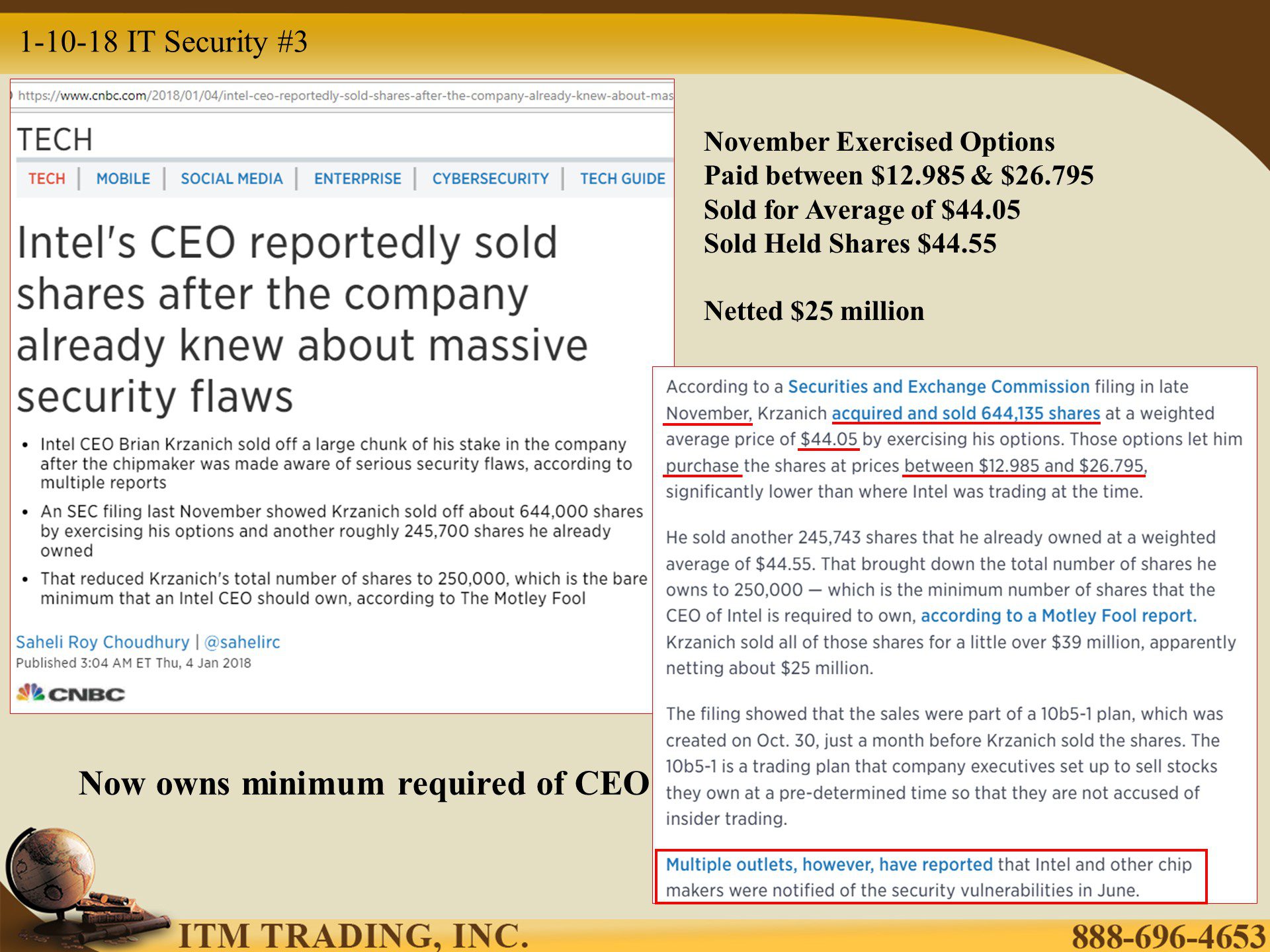 https://www.cnbc.com/2018/01/04/intel-ceo-reportedly-sold-shares-after-the-company-already-knew-about-massive-security-flaws.html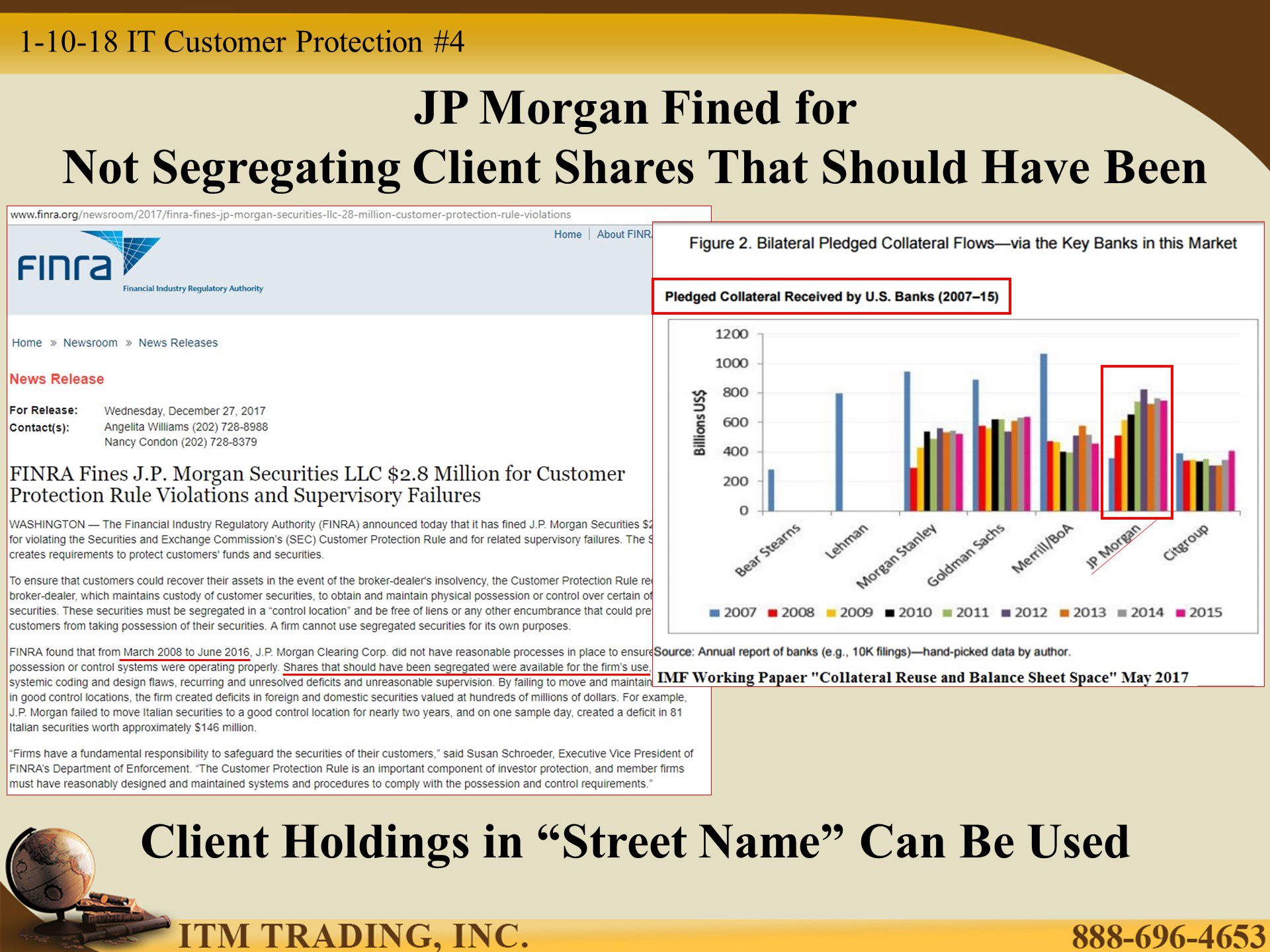 http://www.finra.org/sites/default/files/JPMS_AWC_122717.pdf
http://www.finra.org/newsroom/2017/finra-fines-jp-morgan-securities-llc-28-million-customer-protection-rule-violations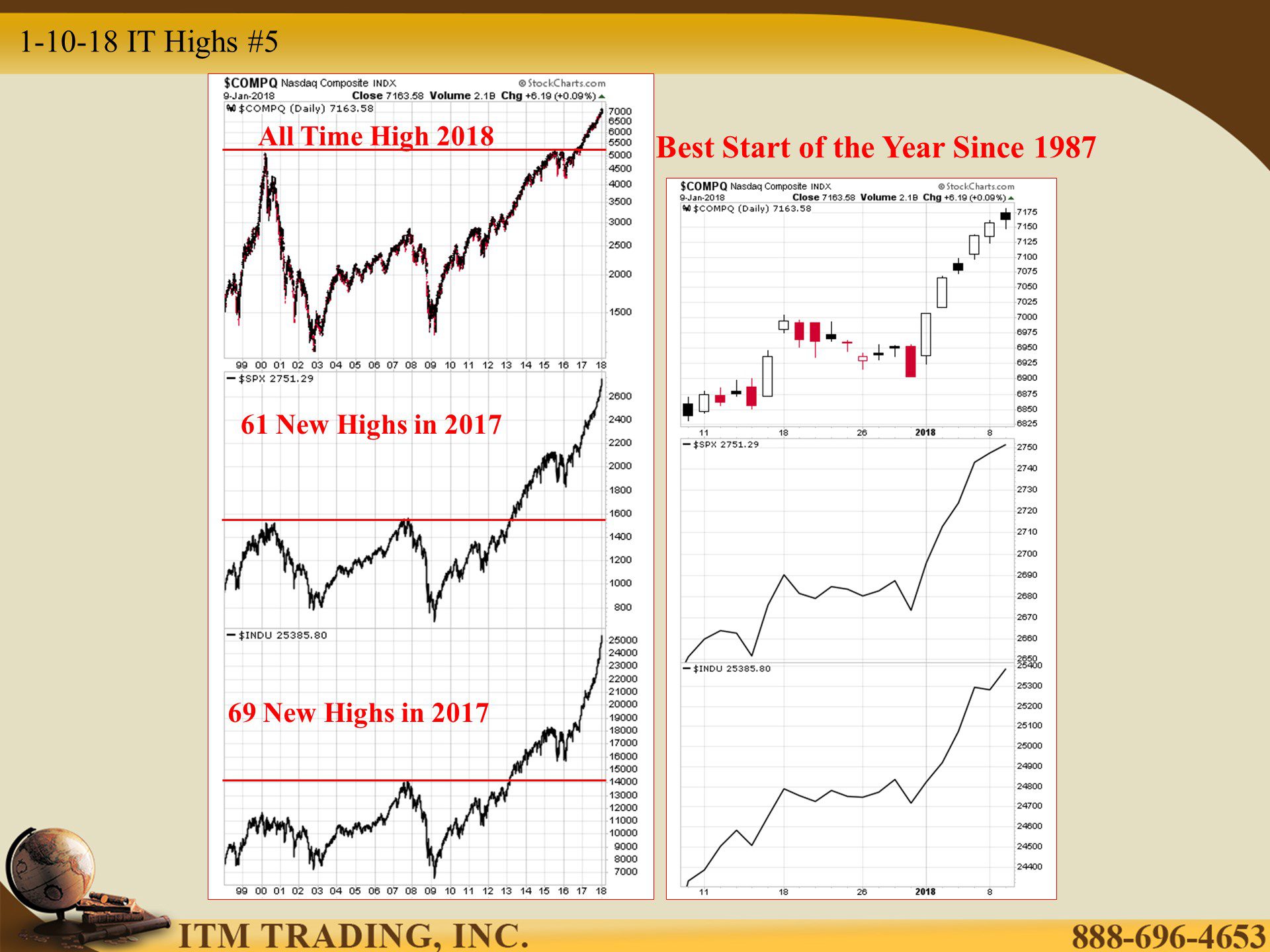 http://stockcharts.com/h-sc/ui
https://www.gurufocus.com/stock-market-valuations.php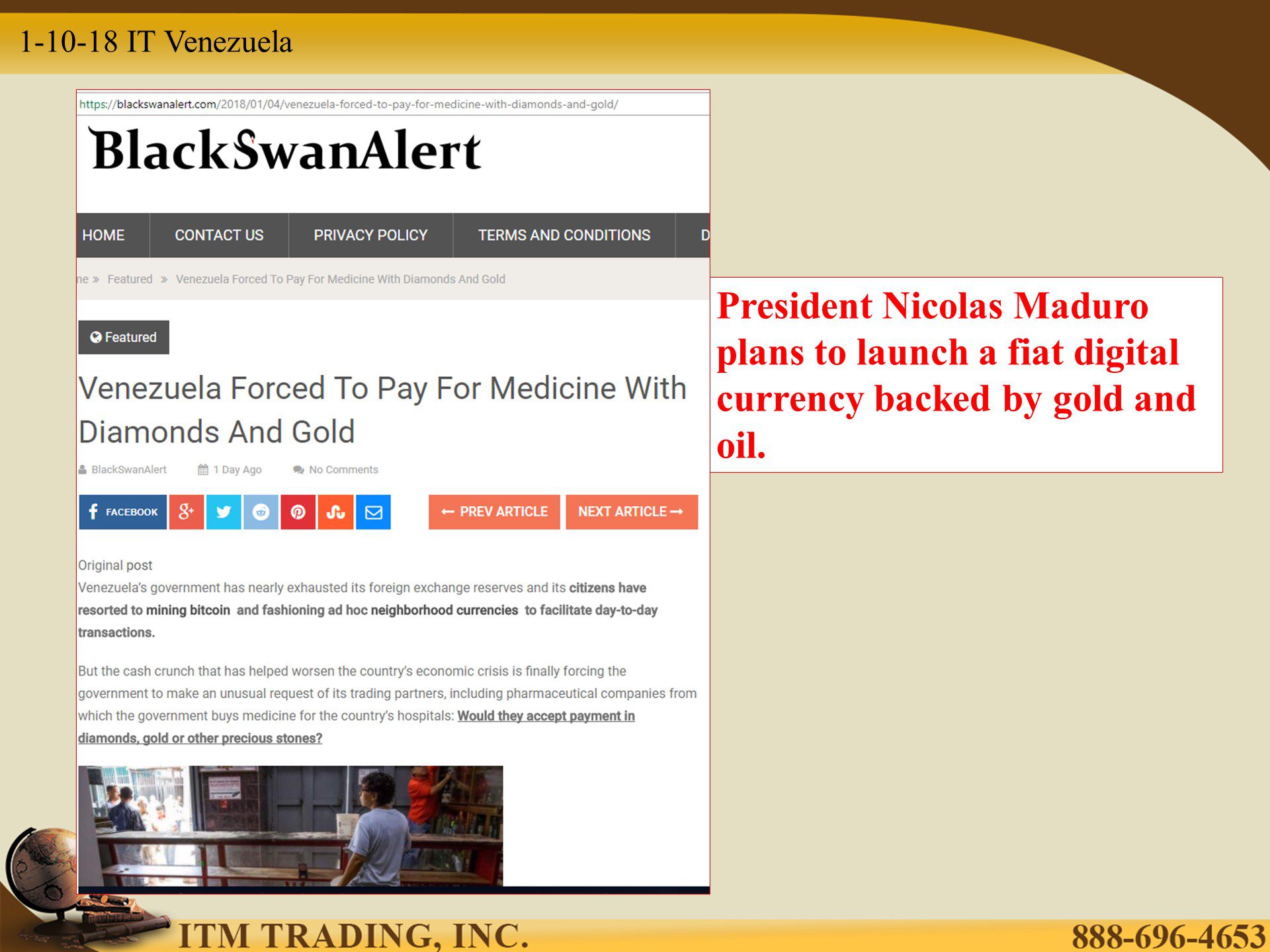 https://blackswanalert.com/2018/01/04/venezuela-forced-to-pay-for-medicine-with-diamonds-and-gold/

We believe that everyone deserves a properly developed strategy for financial safety.
Lynette Zang
Chief Market Analyst, ITM Trading