CRASH PLANNING: HOMES, MORTGAGES & OPPORTUNITIES (Summary)…by LYNETTE ZANG
The Big Question Is…How can I sustain my standard of living during a currency reset?
Question 1: 7:58
Should I pay off my mortgage now or wait until after the reset?
Question 2: 9:00
Should I buy a house now or wait until after the reset?
Question 3: 10:18
Should I sell my house now and rent until real estate crashes, then buy?
Question 4: 11:50
What happens to my mortgage and/or home equity loan when the SHTF?
Question 5: 13:01
Are we better off making extra payments to reduce the term or just stack gold and silver and pay it off that way?
The Big Answer Is…By recognizing patterns that consistently repeat, defining your personal goals considering the most likely outcomes, while weighing the consequences of any choice (what if I'm right and what if I'm wrong). Using this information to create a strategy and then begin executing that strategy as soon as possible.
SLIDES & SOURCES: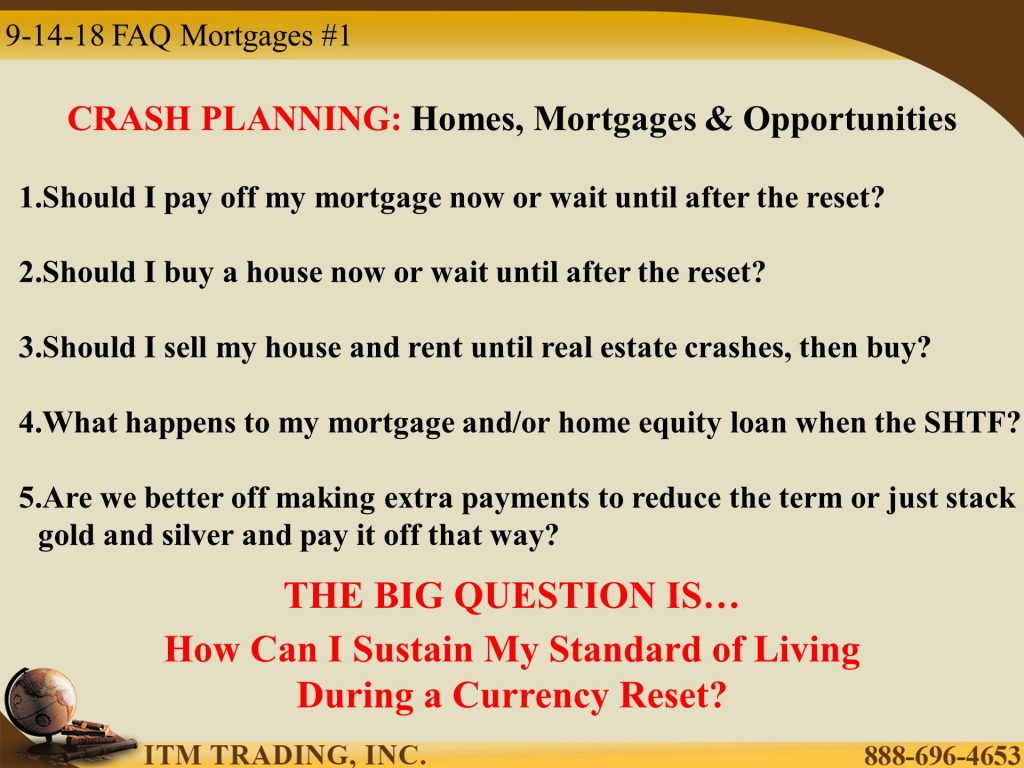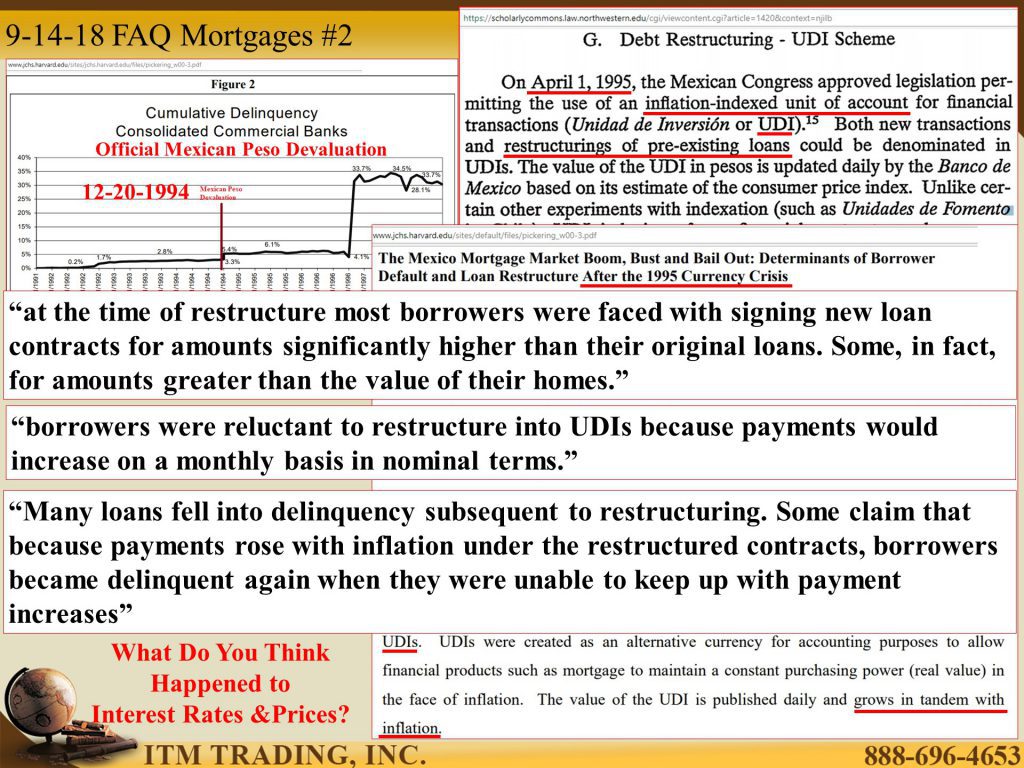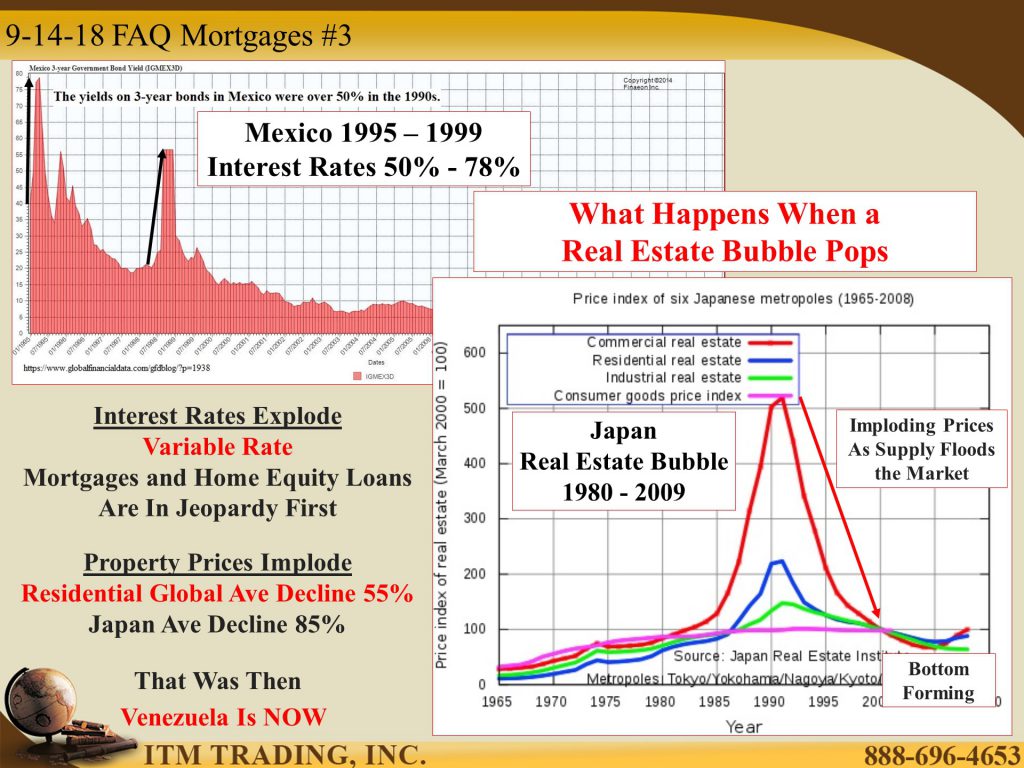 We believe that everyone deserves a properly developed strategy for financial safety.
Lynette Zang
Chief Market Analyst, ITM Trading