We are told that governments bonds are the "Flight to Safety" trade. And it certainly makes some sense because governments have the power to tax your labor to pay the debts they accumulate. Plus, they can generate revenue from income producing assets they hold in trust for their citizens.
But are they as safe as they want everyone to believe? Not according to the Bank of Canada.
Case in point: In 2011 the Venezuelan government confiscated monetary gold at a little more than 169 bolivars per ounce. That same year they repatriated all gold held off shore. In 2013 as their stock market was hailed as the best performing market in the world, the hyperinflation began in earnest and the bolivar lost all value. In December 2016 the two largest bank notes were declared no longer legal tender.
The economy shattered and 90% of the population was plunged into abject poverty, the government sold off most of their gold reserves. Throughout this time military leadership became more aligned with the aims of the government to the detriment of the public. Desperate governments do desperate things.
This month the Venezuelan government and PDVSA, Venezuela's oil company and the main source of revenues for the government, have both been declared in default on their debt. Keep in mind that wealth never disappears, it merely shifts location. So who are the losers and winners in this scenario?
My bet is that this is just the start of a much bigger Sovereign debt default trend and the Bank of Canada seems to agree.
Slides and Links:
http://www.zerohedge.com/news/2017-11-16/venezuela-pdvsa-cds-triggered-isda-says-credit-event-has-occurred
https://www.ft.com/content/5f07e298-c326-11e7-a1d2-6786f39ef675
https://www.ft.com/content/88bc3246-c8f4-11e7-ab18-7a9fb7d6163e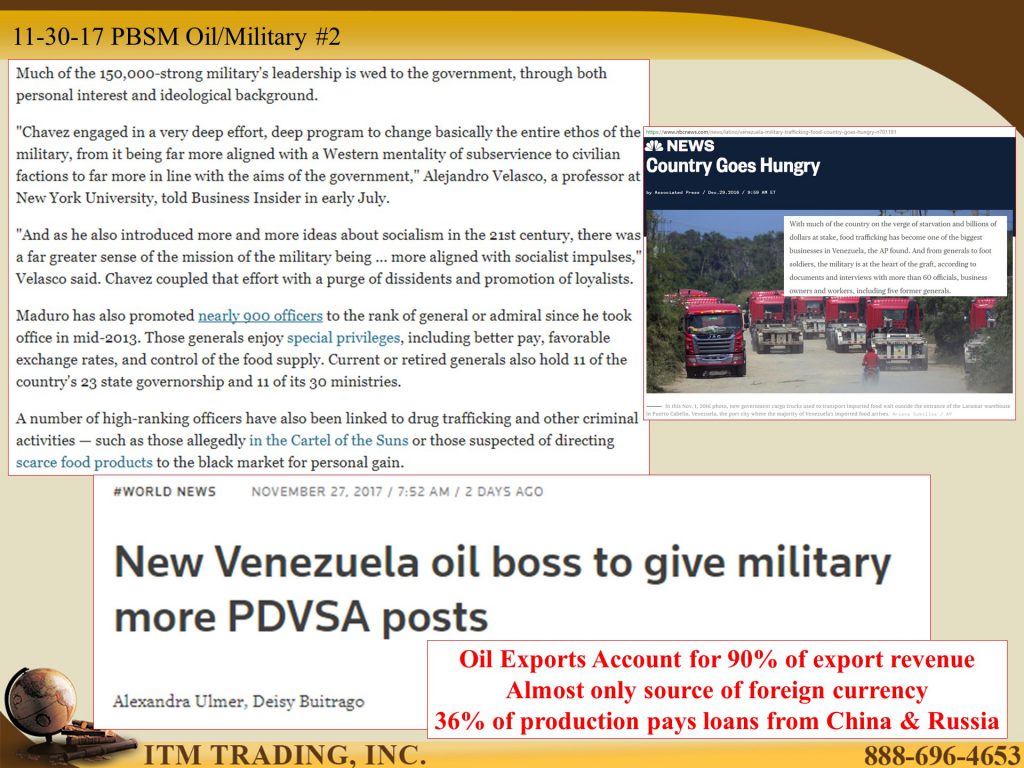 https://www.nbcnews.com/news/latino/venezuela-military-trafficking-food-country-goes-hungry-n701191
http://www.businessinsider.com/venezuela-military-role-in-political-crisis-and-violence-2017-8
https://www.elespectador.com/economia/pdvsa-la-joya-petrolera-venezolana-que-perdio-su-brillo-articulo-723414
https://www.reuters.com/article/us-venezuela-oil/new-venezuela-oil-boss-to-give-military-more-pdvsa-posts-idUSKBN1DR1T2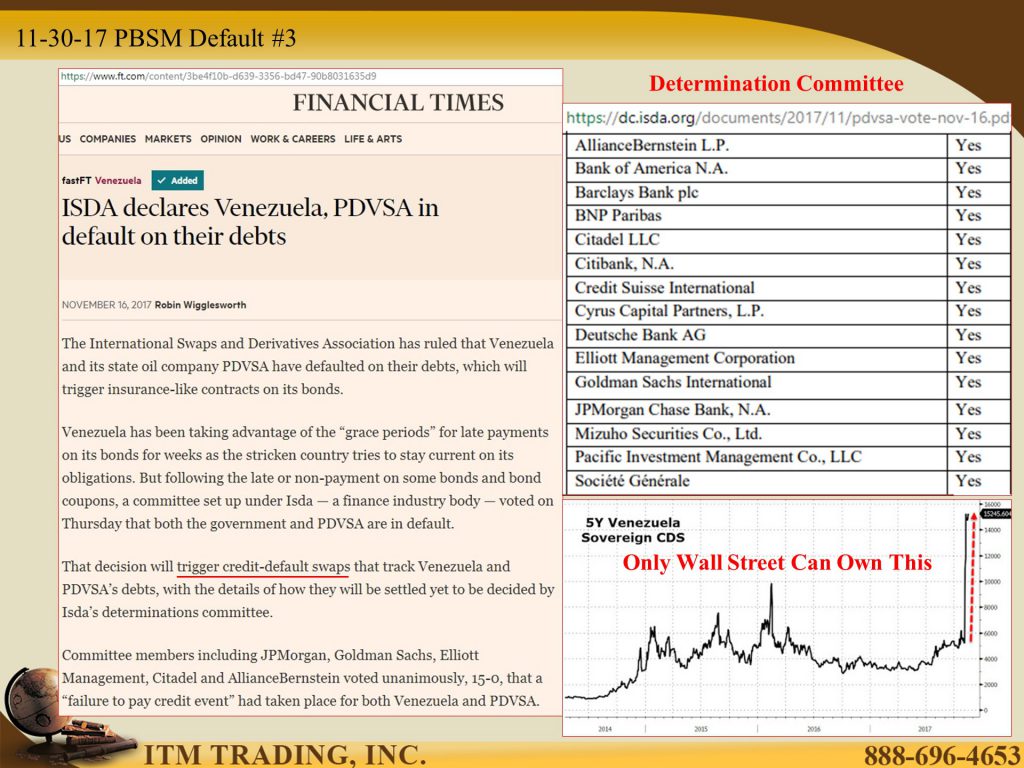 https://dc.isda.org/documents/2017/11/pdvsa-vote-nov-16.pdf
http://www.zerohedge.com/news/2017-11-16/venezuela-pdvsa-cds-triggered-isda-says-credit-event-has-occurred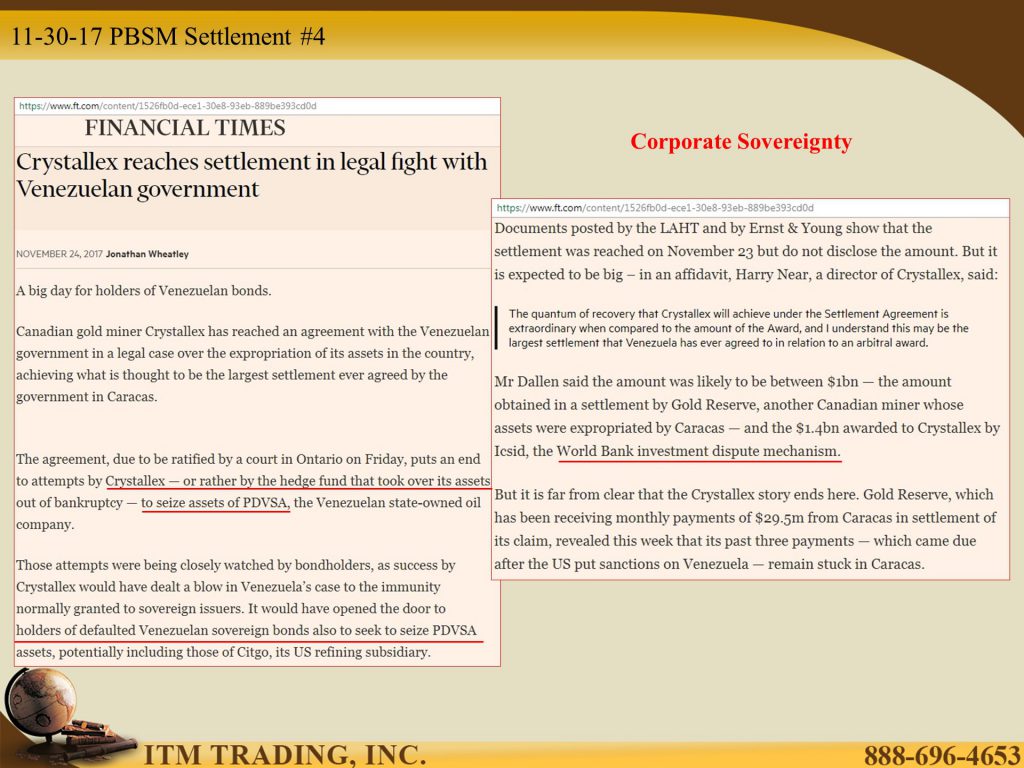 https://www.ft.com/content/1526fb0d-ece1-30e8-93eb-889be393cd0d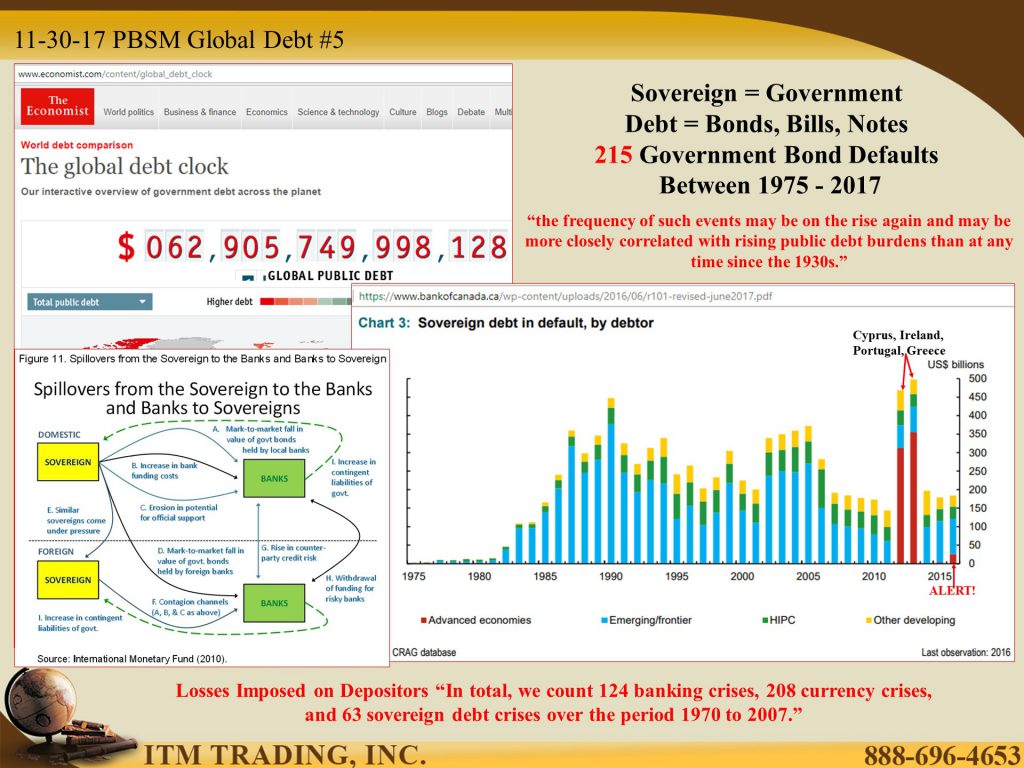 https://www.bankofcanada.ca/wp-content/uploads/2016/06/r101-revised-june2017.pdf
http://www.economist.com/content/global_debt_clock
https://www.imf.org/external/pubs/ft/wp/2013/wp13218.pdf
http://www.imf.org/external/pubs/ft/wp/2008/wp08224.pdf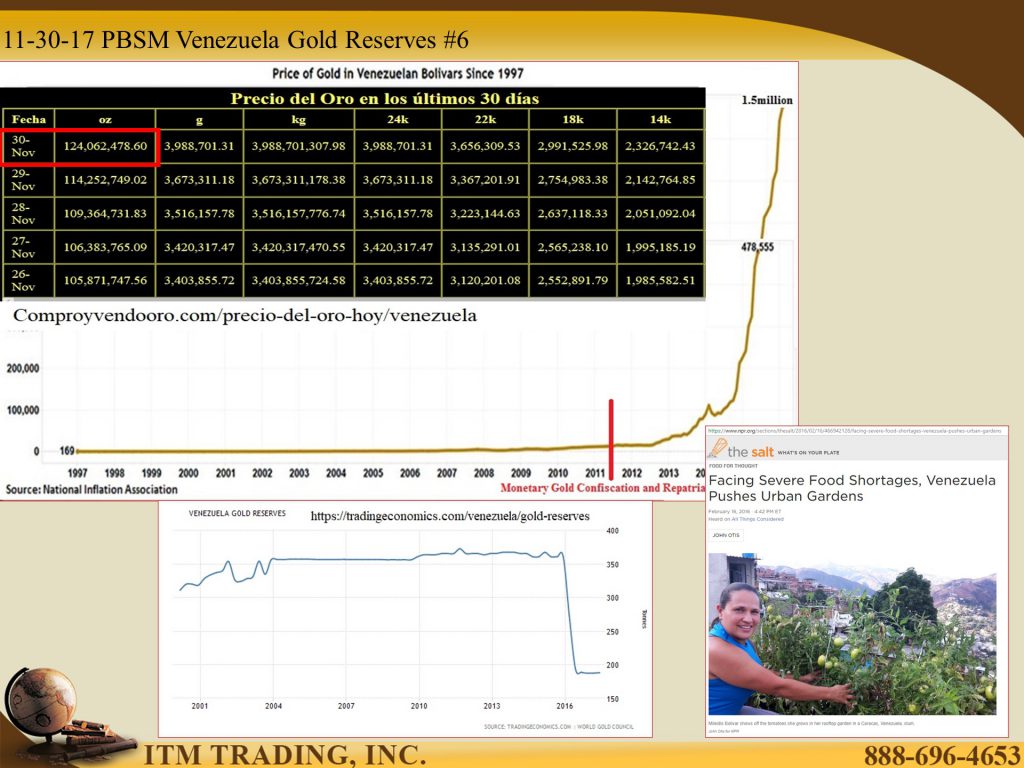 https://www.npr.org/sections/thesalt/2016/02/16/466942128/facing-severe-food-shortages-venezuela-pushes-urban-gardens
https://comproyvendooro.com/precio-del-oro-hoy/venezuela/