10-5-17 PBSM Corporate Sovereignty Part 1, by Lynette Zang
In 1971 Nixon handed full control of inflation to the Federal Reserve, a private corporation. Thus began the financialization of global markets. In the 1980's and 1990's Bilateral Investment Treaties were put in place. Many of these agreements transferred rights from Sovereign Countries to multinational corporations.
In the late 1990's corporate consolidations began to dwindle our choices, though perception management tools hid this fact from the public.
Today, 147 corporations control 40% of the world's wealth. Those corporations can utilize those trade agreements to override governments when they feel corporate profits have been negatively impacted by sovereign government laws or rulings.
In addition, because of very little real competition in the global market place the income generated by these corporations is greater than many the GDP of many countries. Thus these multinational corporations may have more power than governments!
How does this impact you? That is what we'll be examining in this series
Slides and Links: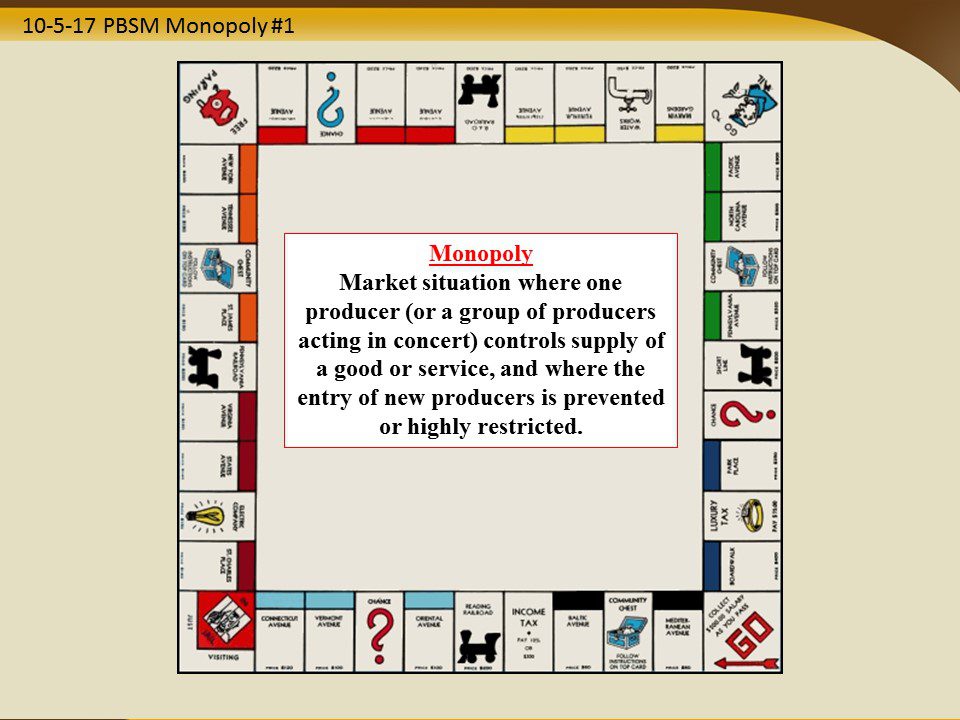 http://www.businessdictionary.com/definition/monopoly.html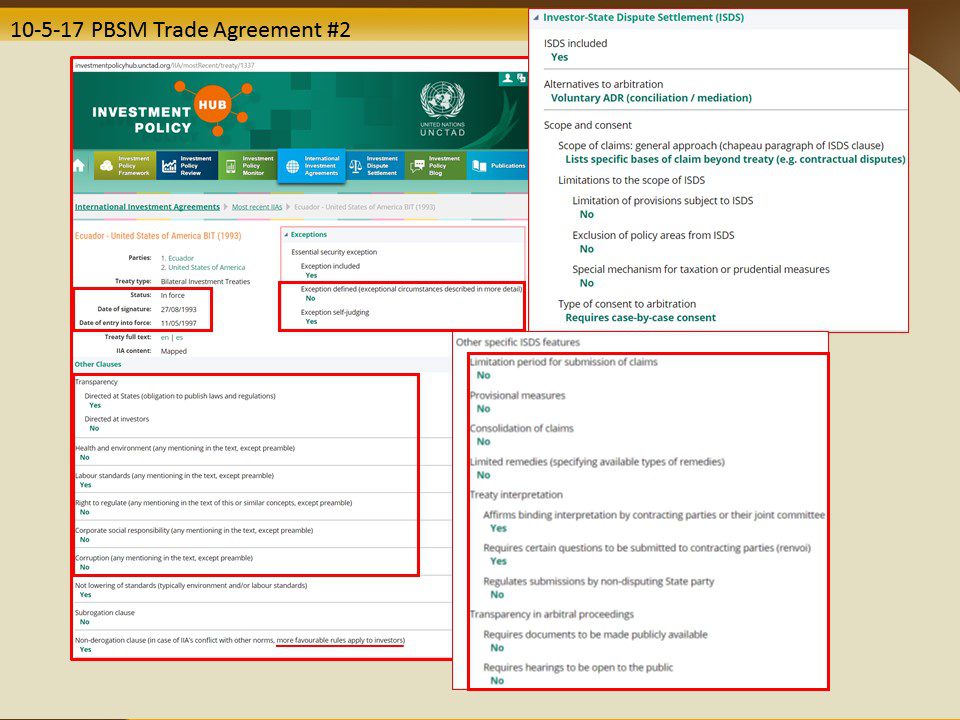 http://investmentpolicyhub.unctad.org/IIA/mostRecent/treaty/1337
https://www.citizen.org/our-work/globalization-and-trade/investor-state-system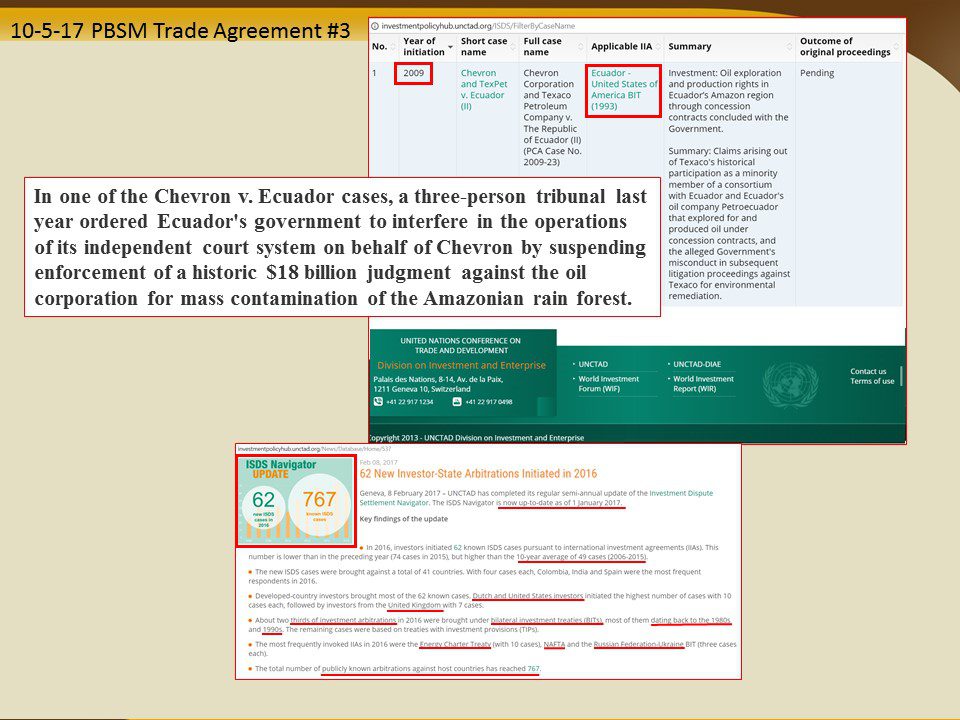 https://www.techdirt.com/articles/20131024/11560725004/what-does-isds-mean-corporate-sovereignty-pure-simple.shtml
http://investmentpolicyhub.unctad.org/ISDS/FilterByCaseName
http://investmentpolicyhub.unctad.org/News/Database/Home/537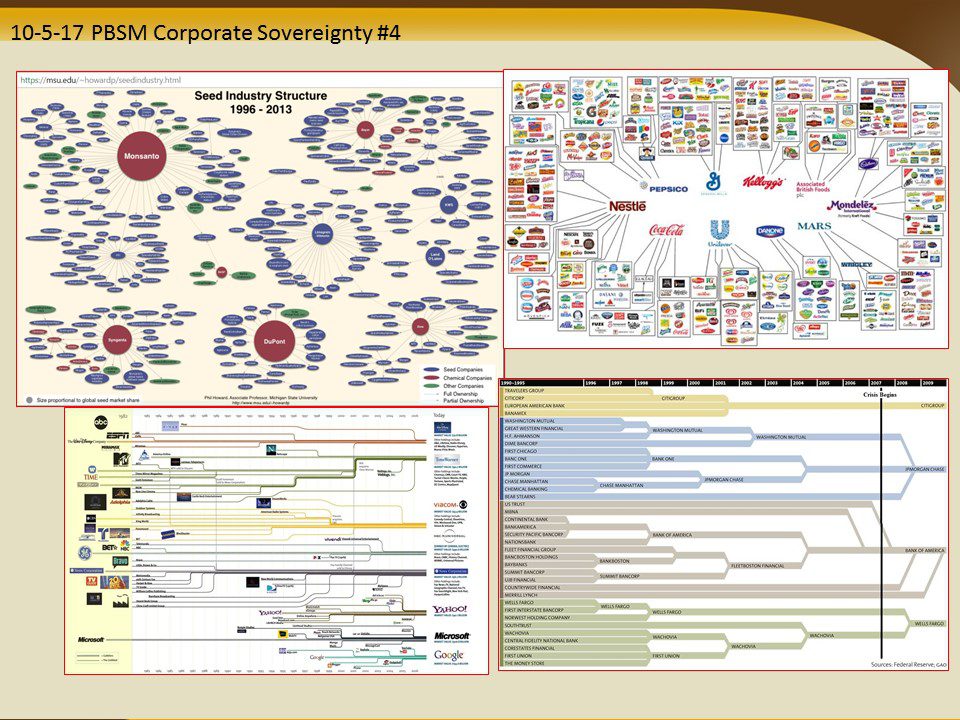 https://msu.edu/~howardp/seedindustry.html
https://www.kompasiana.com/arifvoyager/10-perusahaan-pemegang-kendali-produk-makanan_56af0aec1497736f0719abc6
https://www.smallfootprintfamily.com/the-10-best-seed-companies-for-heirloom-seeds
http://www.visualcapitalist.com/the-banking-oligopoly-in-one-chart/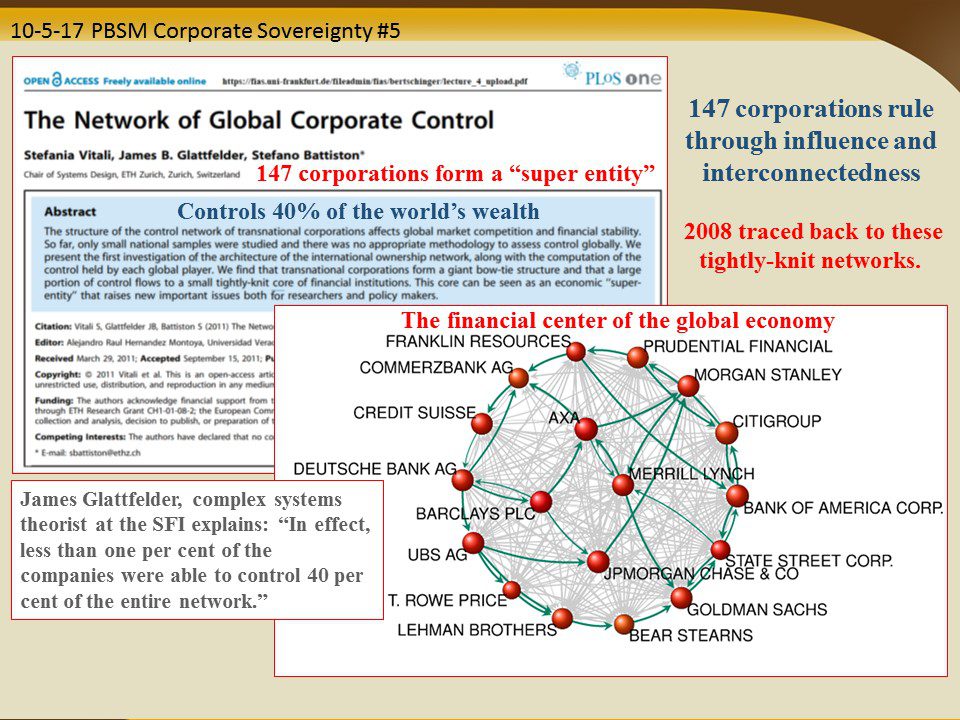 https://fias.uni-frankfurt.de/fileadmin/fias/bertschinger/lecture_4_upload.pdf
http://journals.plos.org/plosone/article?id=10.1371/journal.pone.0025995
https://www.occupycorporatism.com/swiss-study-shows-147-technocratic-super-entities-rule-the-world/zz
http://citizen.typepad.com/eyesontrade/2013/10/investors-are-increasingly-challenging-states-constitutional-court-decisions-in-investor-state-tribu.html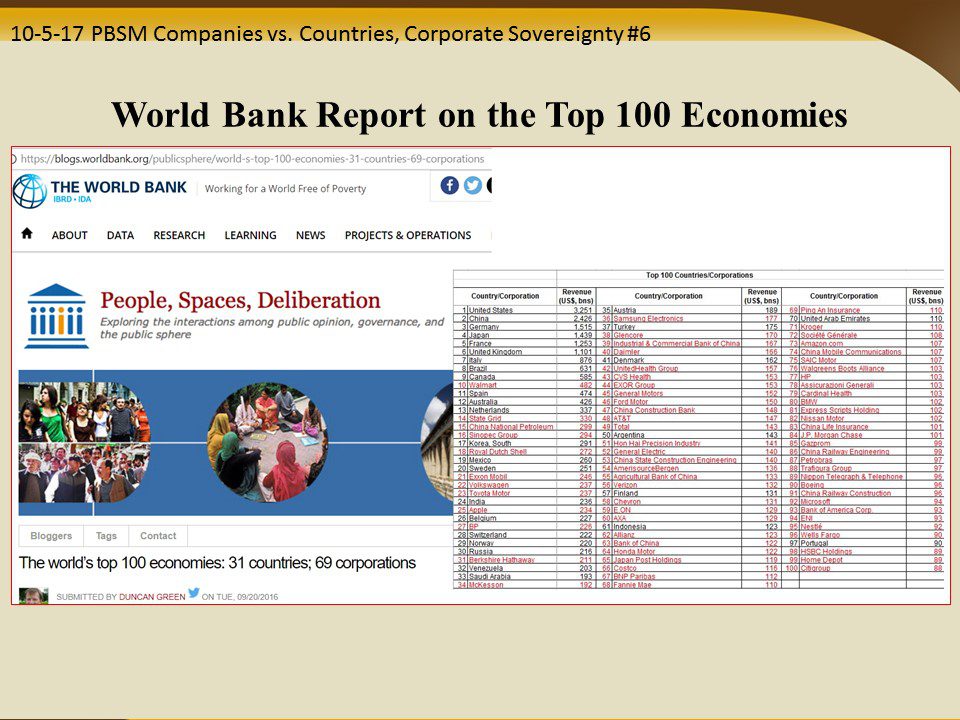 http://foreignpolicy.com/2016/03/15/these-25-companies-are-more-powerful-than-many-countries-multinational-corporate-wealth-power/
https://blogs.worldbank.org/publicsphere/world-s-top-100-economies-31-countries-69-corporations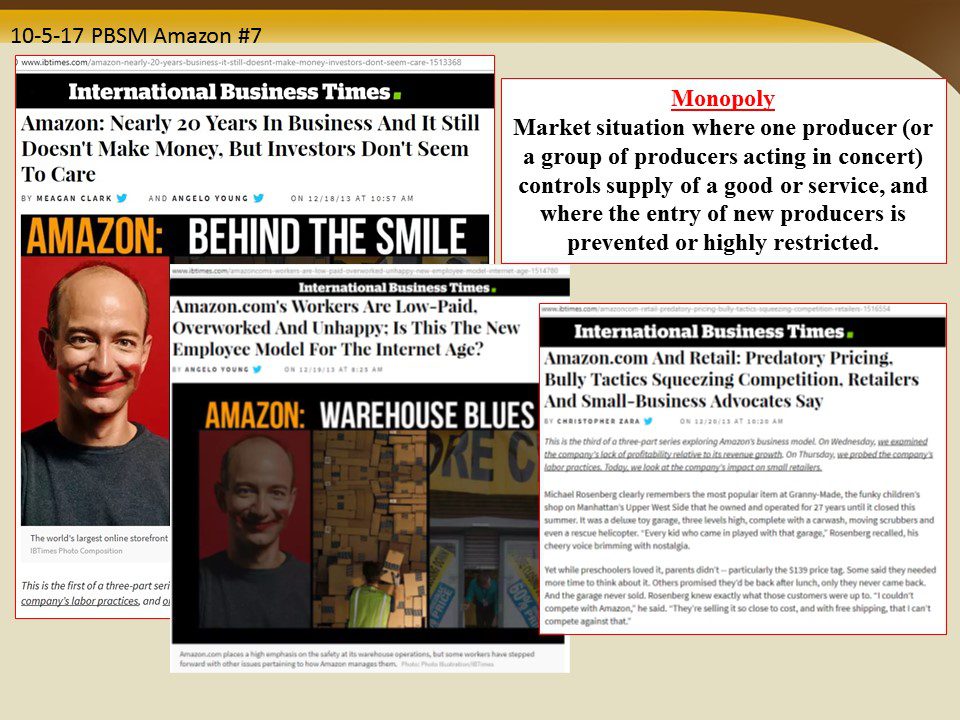 http://www.ibtimes.com/amazon-nearly-20-years-business-it-still-doesnt-make-money-investors-dont-seem-care-1513368
http://www.ibtimes.com/amazoncoms-workers-are-low-paid-overworked-unhappy-new-employee-model-internet-age-1514780
http://www.ibtimes.com/amazoncom-retail-predatory-pricing-bully-tactics-squeezing-competition-retailers-1516554