Counterfeit gold and silver coins can cost a buyer plenty of money. Paying for gold and getting lead can really hurt the bottom line. So can buying a rare American gold coin only to find out that the mint mark was changed, and that the coin is neither rare nor particularly valuable. As long as you purchase gold coins from reputable coin dealers like ITM Trading, the chances that you will be sold counterfeit gold and silver products is very slim. There are more common counterfeits in the US, however, and you are more likely to purchase one of these.
Common Counterfeits In The US: Digital Media.
Digital media is a fancy way of saying DVD movies, video games, and Blu-Ray movies, primarily. Counterfeit Compact Disc audio is still found in varying quantities around the globe, as well. There were 1442 seizures of this type of media in fiscal 2015 and this number is up sharply compared to the seizures just one before. The total value of fiscal 2014 seizures was about $18 million, and in 2015, that number swelled to over $32 million.
Perhaps bootleg and counterfeit DVD's are the most common counterfeit items you will come across, and the quality of these copies is often meager at best. Similarly, many poor quality counterfeit gold and silver coins are easy to spot because "they just don't seem right", especially when compared to an authentic coin of the same type. Sometimes counterfeit coin detection is somewhat easy.
Common Counterfeits In The US: Pharmaceuticals.
You may think one would have to be a terrible person to counterfeit and market pseudo-pharmaceuticals, and you would be right. The fact is that there are plenty of unscrupulous people in the world, and therefore, some of the most common counterfeits in the US are pharmaceuticals.
In fact, I read an article that said that one of the more infamous and storied motorcycle gangs in the US has a lock on the counterfeit Viagra market. I suppose if you are going to sell counterfeit Viagra, being an Angel of sorts might offer protection from upset customers.
Of course, counterfeit medications for other disease and maladies are much more serious, and the problem is pronounced. Quite often when spam is submitted to the ITM Trading website, counterfeit pharmaceuticals are one of the items being pushed. Cheap pills without a prescription is not the business ITM Trading is in. If you ever see a link to purchase pills on the ITM Trading website, please disregard it.
Shady internet advertising and link-building, unfortunately, is a huge and growing business. Counterfeit items spawn counterfeit advertising just as counterfeit gold sellers spawn "too good to be true" deals. Buyer beware, caveat emptor.
Common Counterfeits In The US: Watches And Jewelry.
Counterfeit watches are almost passe. Unless you run in particularly swanky circles or are in the watch business, chances may be good that you have seen more counterfeit Rolex watches than you have real Rolex watches. I saw my first 100 counterfeit Rolex watches on a beach in Puerto Penasco, Mexico during spring break decades ago. Puerto Penasco is also known as "Rocky Point". Tijuana, Mexico is also a "Rolex" capital of the world.
I saw my next 100 counterfeit Rolex watches about 15 minutes later when the next "Authorized Rolex Retailer" walked up to our beach campsite with a suitcase of watches. He also sold fine Mexican blankets. I still have one of his blankets. The Tag Heuer "replica" watch I bought from him for $15 would probably still work if I had the battery changed, but adult me could never wear that watch again.
Oftentimes one knows when they are buying a counterfeit watch, and they do it on purpose, just like I did. There are those, however, that end up victims. By hook or by crook people end up with counterfeit watches or jewelry as collateral or by criminal sale and fraud. Counterfeit anything is not a victimless crime, usually someone along the way gets hurt financially, emotionally, or both.
Avoid Common Counterfeits In The US And Buy Gold From ITM.
When I took an American Numismatic Association class on detecting counterfeit gold and silver coins, we had long discussions and presentations on the topic. The president of PCGS (Professional Coin Grading Services) spoke on the subject of common counterfeits in the US, with respect to coins. China produces most of the low and high-quality counterfeits. China has large coin counterfeiting industries, and many of the most popular coin designs counterfeited are American.
Ironically, the majority of these counterfeit American design gold and silver coins are not meant to end up in the US. They are sold into countries around the world that are less familiar with what a genuine Silver American Eagle would look like. Generally speaking, only the higher quality counterfeits from China survive any length of time and scrutiny in the American markets.
The gold coins and gold bars, along with the silver coins and bars that ITM Trading sells have varying anti-counterfeit measures. The US Mint coins have some of the most intricate engraving and mint work in the world. Near perfection is nearly impossible to replicate. The PAMP gold bars, as well as other products, incorporate serial numbers and bar code tracking into their products. PCGS and NGC products are specifically known for using bar codes and tracking to verify the authenticity of coins that they grade.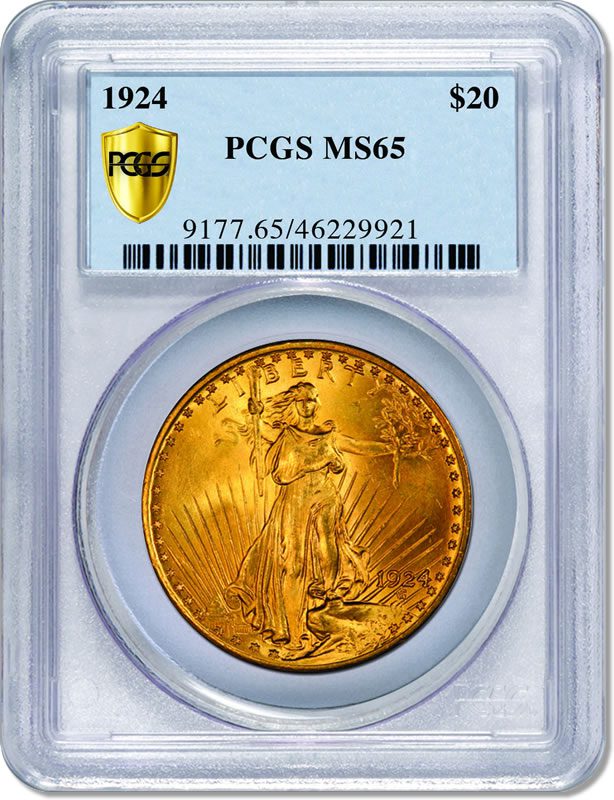 If you would like to further discuss the anti-counterfeiting measures available on the gold and silver products that ITM Trading sells, or if you would like to open an account and place an order, please call us at 1.888.OWN.GOLD.