9-6-17 Insider Trading – China Oil Benchmark Backed By Gold, by Lynette Zang
A New China Oil Benchmark Backed By Gold.
Insiders selling continues with an overall Buy/Sell ratio of $1 to $28.13 though the top selling industry is technology at $168 in sells for every $1 in buying.
Turning to banks, Goldman Sachs insiders are selling at a furious rate particularly over the last 3 months with zero buying and lots of selling. What do they know that you don't?
Perhaps these insiders know that China, just put the final nail in the petro dollar. With the soon to be launched Shanghai International Energy Exchange, enabling oil to be converted into physical gold.
Slides And Links Regarding China Oil Benchmark Backed By Gold :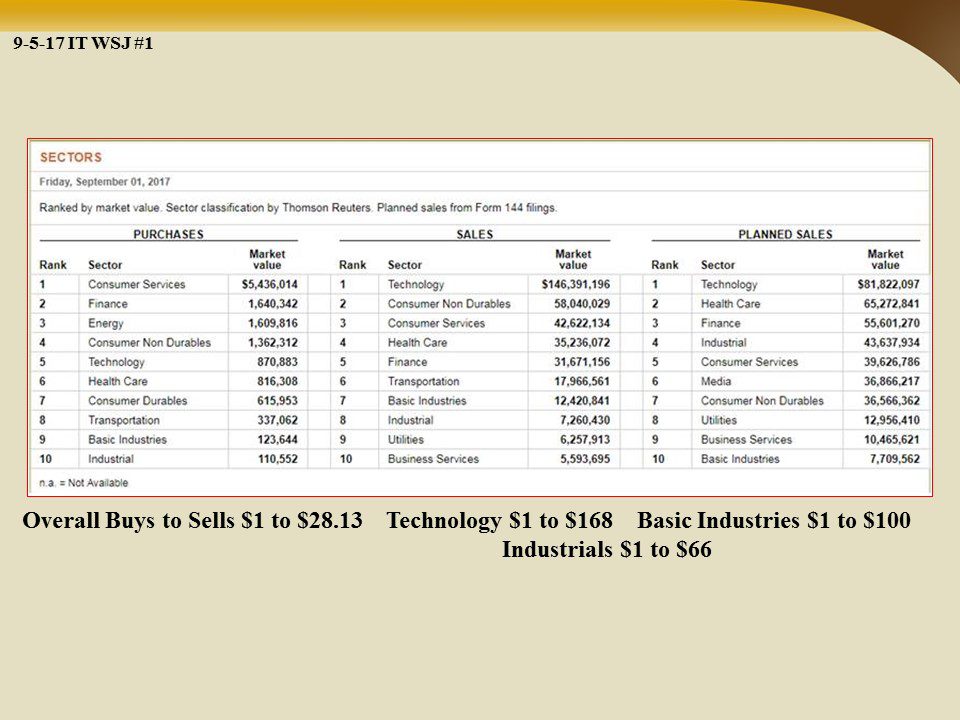 http://www.wsj.com/mdc/public/page/2_3024-insider1.html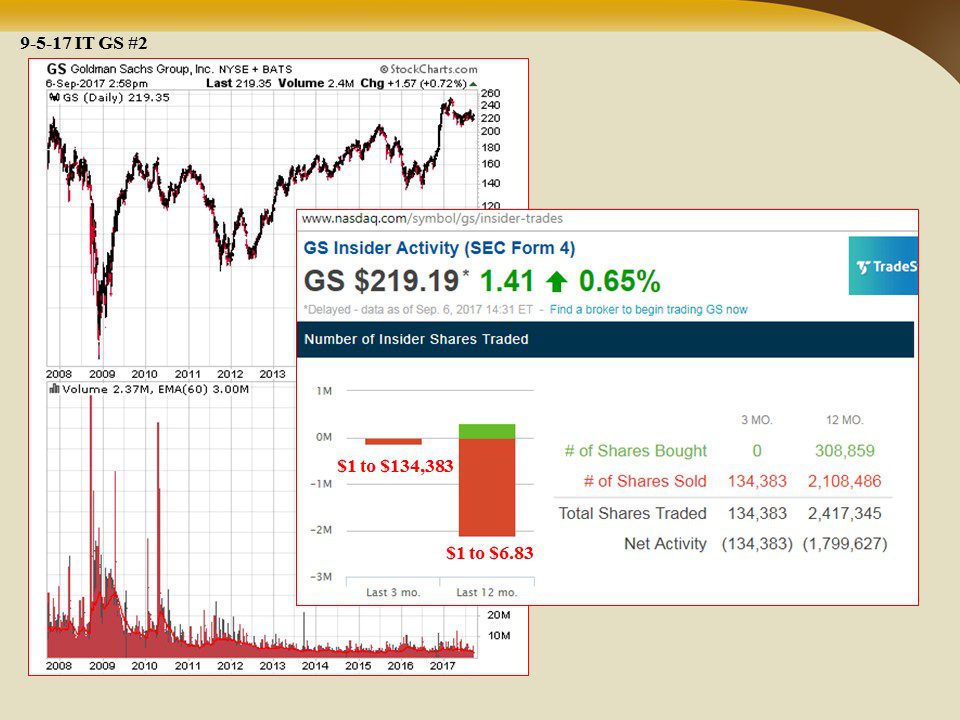 http://www.nasdaq.com/symbol/gs/insider-trades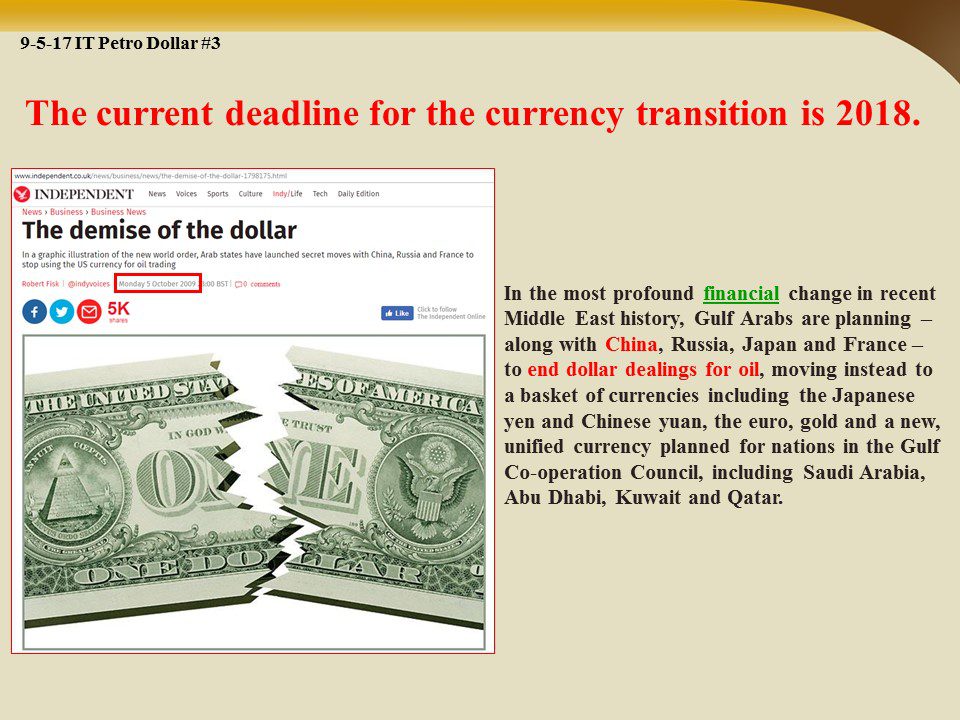 http://www.independent.co.uk/news/business/news/the-demise-of-the-dollar-1798175.html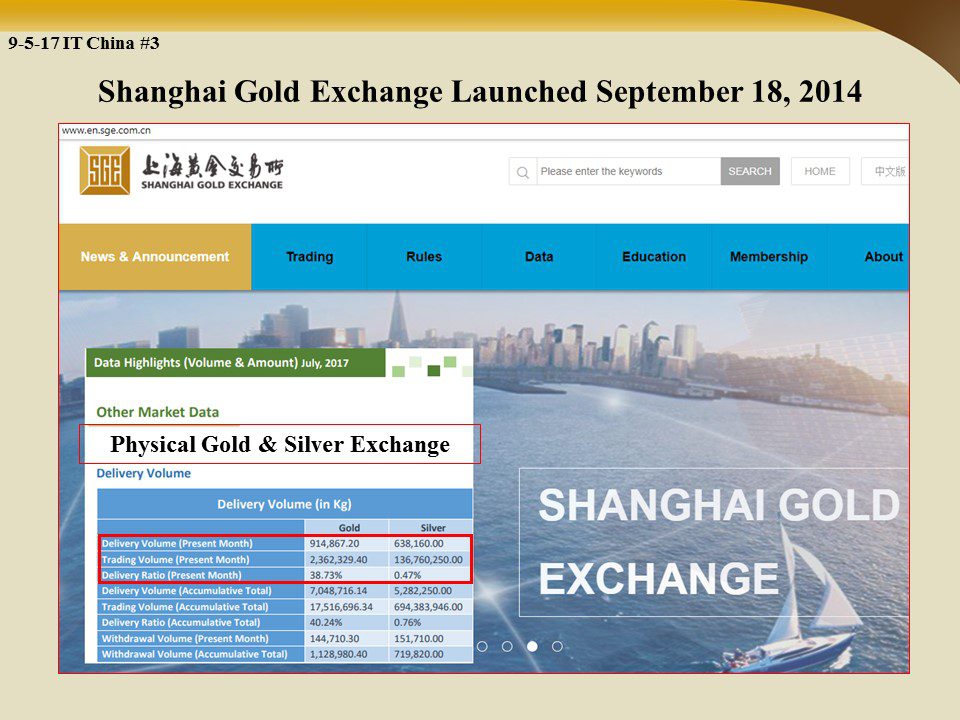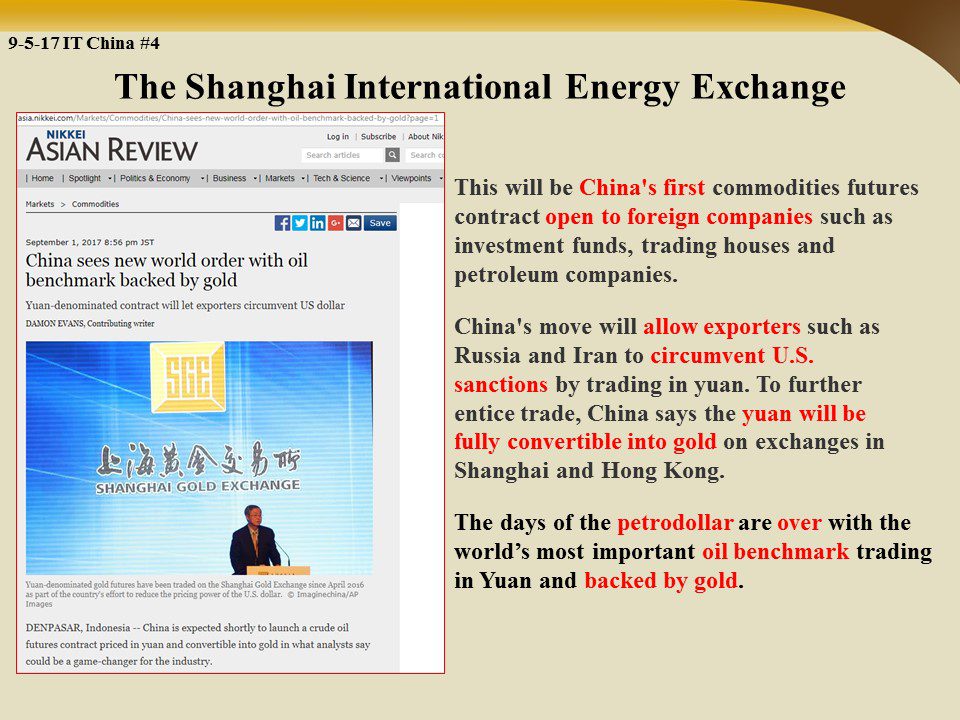 https://asia.nikkei.com/Markets/Commodities/China-sees-new-world-order-with-oil-benchmark-backed-by-gold?page=1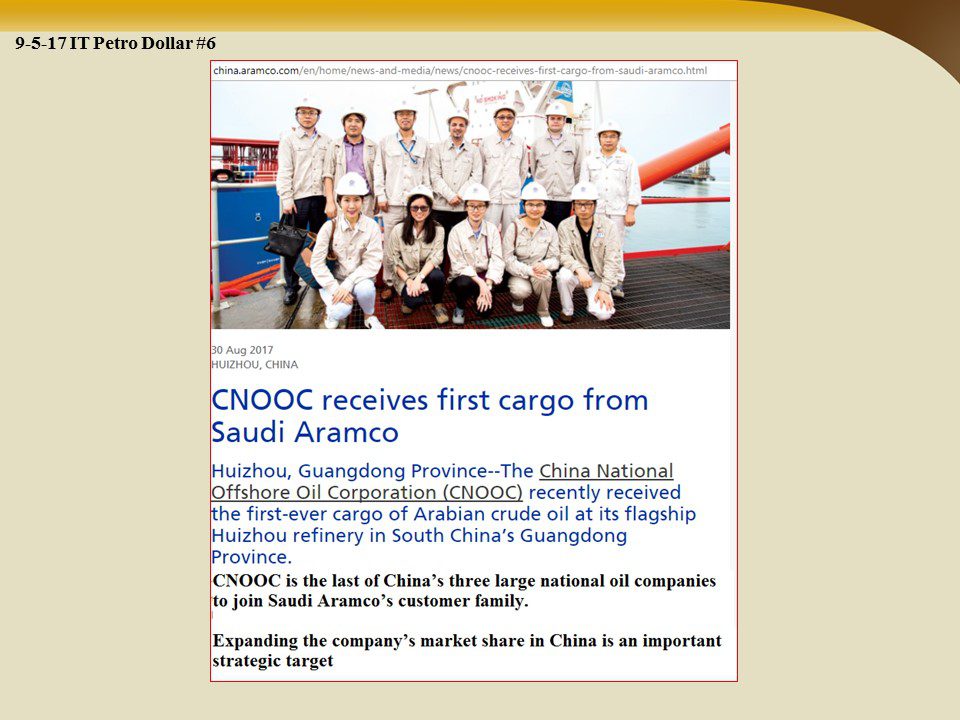 http://china.aramco.com/en/home/news-and-media/news/cnooc-receives-first-cargo-from-saudi-aramco.html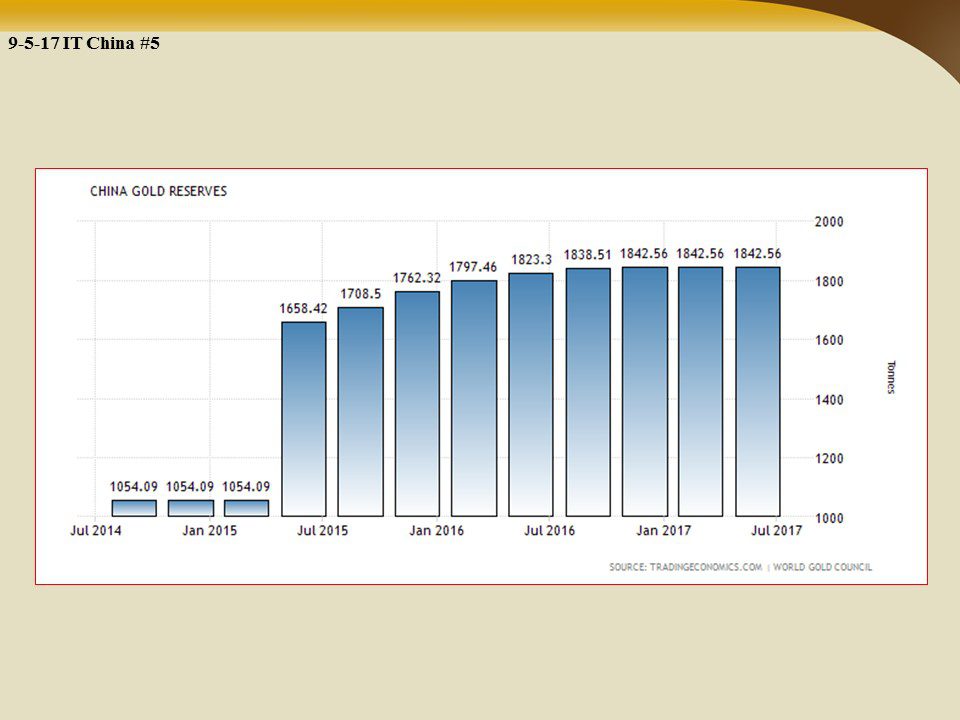 https://tradingeconomics.com/china/gold-reserves
An Excellent Video On This Topic:
https://www.bitchute.com/video/geWnRz1XBTw/