CENTRAL BANK PIVOT & ECONOMIC CRASH…Q&A with Lynette Zang & Eric Griffin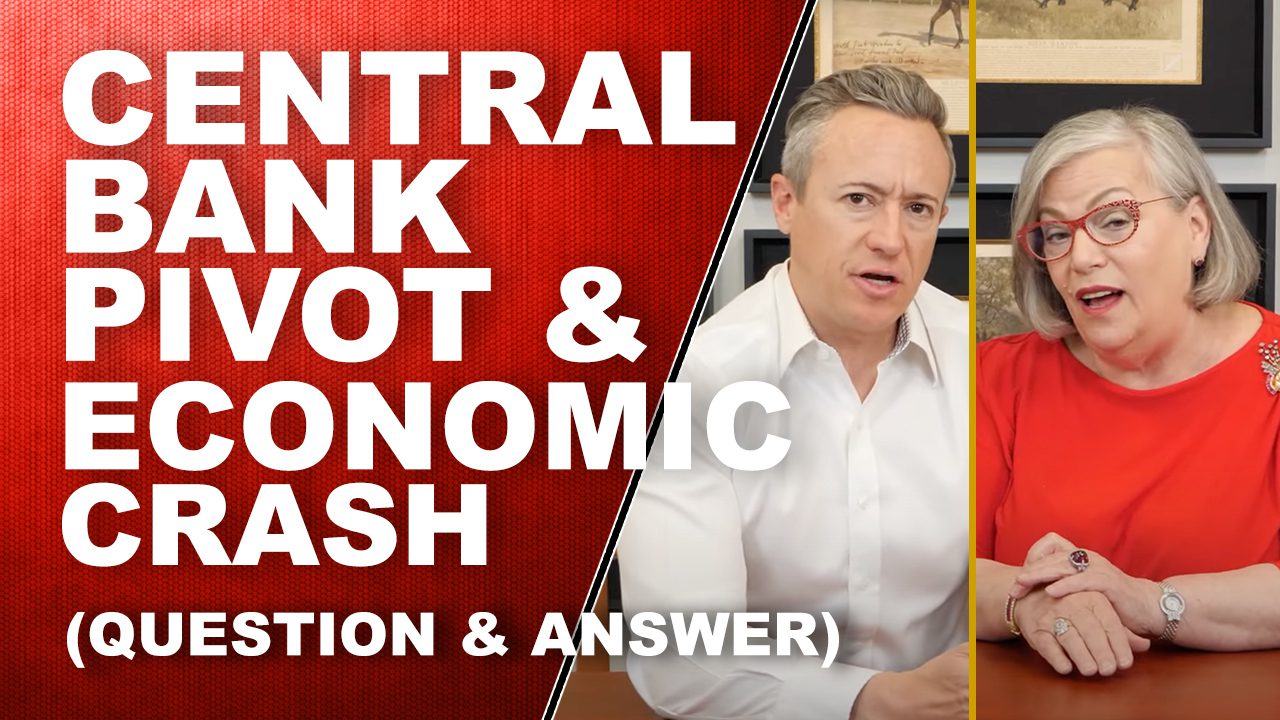 Eric sources questions from Lynette's viewers and Lynette responds with organic and unrehearsed answers. If you have a question for Lynette and Eric, please either submit your question though YouTube, Facebook, Twitter, or email to questions@itmtrading.com. If you enjoyed the Q&A with Lynette Zang, please like, subscribe, and share in order to help Lynette fight the fiat money disease!
Have questions for the Q&A, email us at questions@itmtrading.com
Have questions about acquiring gold and silver? Call: 877-410-1414
Viewer Submitted Questions:
0:00 Intro
0:56 Basic & Logical Goals to Start With
4:01 Stock & Bond Holders Migrate to Physical or Paper Gold
7:32 Why Aren't High Net Worth People in Metals?
10:46 When Will the Crash Happen?
13:41 ITM Trading's Gold & Silver IRA
18:40 Recap
20:16 Outro
0:56 Question 1:
What are some examples of goals we could set for ourselves? What would be basic, logical, simple goals to start out with?
4:21 Question 2:
When Lynnette mentions bond and stockholders making a flight to the safety of gold…is that flight to paper gold or is it to physical gold?
7:32 Question 3:
Why aren't high net worth people like warren Buffett 100% in gold like Lynette? Seems like they are spreading their bets out in real estate, cryptos, commodities and equities. Wouldn't they know to be 100% in metals to pick up deals in hyperinflation also?
10:46 Question 4:
Watched you Q&A, you stopped short mid-sentence of saying when you thought the crash was happening. When as best forecast do you see it happening?
13:41 Question 5:
Does ITM Trading have a gold/silver IRA that can rollover an existing IRA into? No penalties? Can we live in a different state?

We believe that everyone deserves a properly developed strategy for financial safety.
Lynette Zang
Chief Market Analyst, ITM Trading