When you buy PCGS graded coins at ITM Trading, or at ITMTrading.com, you are not only going to receive the physical gold or silver coin which you purchased, you are going to receive a PCGS financial guarantee of authenticity, as well as provenance and specific details about the PCGS graded coin. In the world of rare coin investing and owning physical gold and silver coins, provenance and authentication are key.
You may be able to purchase a gold or silver coin for a few dollars less at a pawn shop then you can buy PCGS graded coins at ITM Trading for, but then you are buying loose coins from a pawnshop with no guarantee, aren't you?
PCGS is short for Professional Coin Grading Service. PCGS is a company that was founded in 1985 in California. Today their offices are located at 1921 East Alton Ave. in Santa Ana, California. They have a fantastic website at www.PCGS.com.
At this website they have subscription services as well as free services. Some of the subscription services allow the studied numismatist as well as the eager beginner alike access to the coin facts that PCGS has been gleaning for the last 30+ years while they have been grading coins. In fact some estimates say that PCGS has graded well over 30 million coins, and that these coins have a cumulative value of near $30 billion.
These facts as well as coin populations and other information can be accessed directly with a subscription to PCGSCoinFacts.com. If you want to know just how rare particular coin is, or how many variations of that particular coin there may be, then this is the website you need to head to.
An Early PCGS Video Explaining Their Grading Process.
ITM Trading maintains access to databases such as PCGSCoinFacts.com, as well as other professional coin trading publications. When you buy PCGS graded coins at ITM Trading, we will be able to share information with you such as how many of those particular coins are known to exist, and how many of those particular coins are known to exist in a condition equal to or better than the specimen you are purchasing.
More Reasons to Buy PCGS Graded Coins from ITM Trading: Anti-counterfeiting Measures.
When you buy PCGS graded coins at ITM Trading, those coins will come delivered directly to you registered and insured through the United States Postal Service, or sometimes perhaps another carrier, depending on where you live. Those PCGS graded coins will arrive safely encapsulated in their clear Lucite containers. These containers not only protect the coin from future damage and therefore financial depreciation, but these clear coin containers also carry anti-counterfeiting measures.
For instance when you buy PCGS graded coins from ITM Trading, there is a serial number that is unique to that coin and that Lucite container, that is not only printed inside the Lucite container along with the other coin details, but that serial number is maintained in a database that is publicly accessible by contacting PCGS or visiting their website online.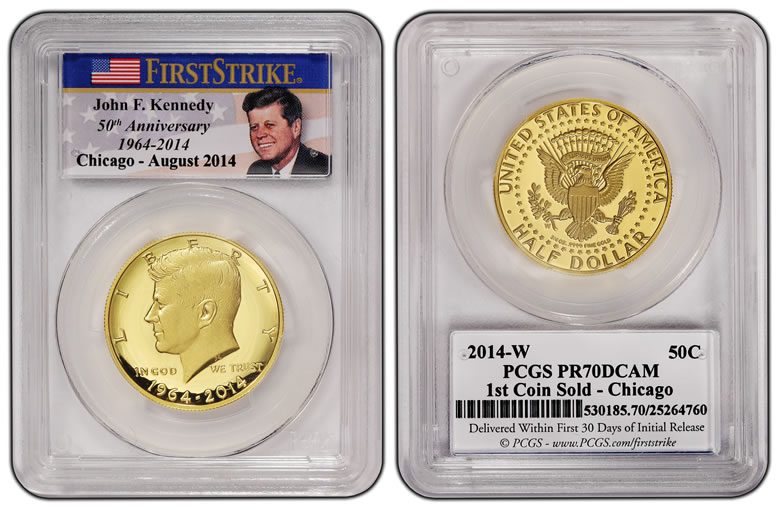 Being able to look up a particular coin by serial number and verifying that that serial number does in fact coincide with belonging to that type of coin, helps not only authenticate the coin, but also discourages counterfeiters from producing large batches of counterfeit coins.
In addition to a serial number, the PCGS Lucite coin capsule employs holographic anti-counterfeiting measures, as well as tamper evident measures. The high production quality of the Lucite capsules in and of itself is also a certain type of anti-counterfeiting measure.
Since PCGS has been grading and encapsulating coins for more than 30 years, when you buy PCGS graded coins from ITM Trading, there is often a history and trail of when and where this particular coin was bought or sold. Being able to follow this trail also helps identify the coin as unique, and not a counterfeit.
Another Reason to Buy PCGS Graded Coins from ITM Trading: Dealer Surveys.
While dealer surveys may not seem like a reason to buy PCGS graded coins at ITM Trading, they are. Companies like ITM Trading that pride themselves in providing excellent service at fair prices choose only the best products.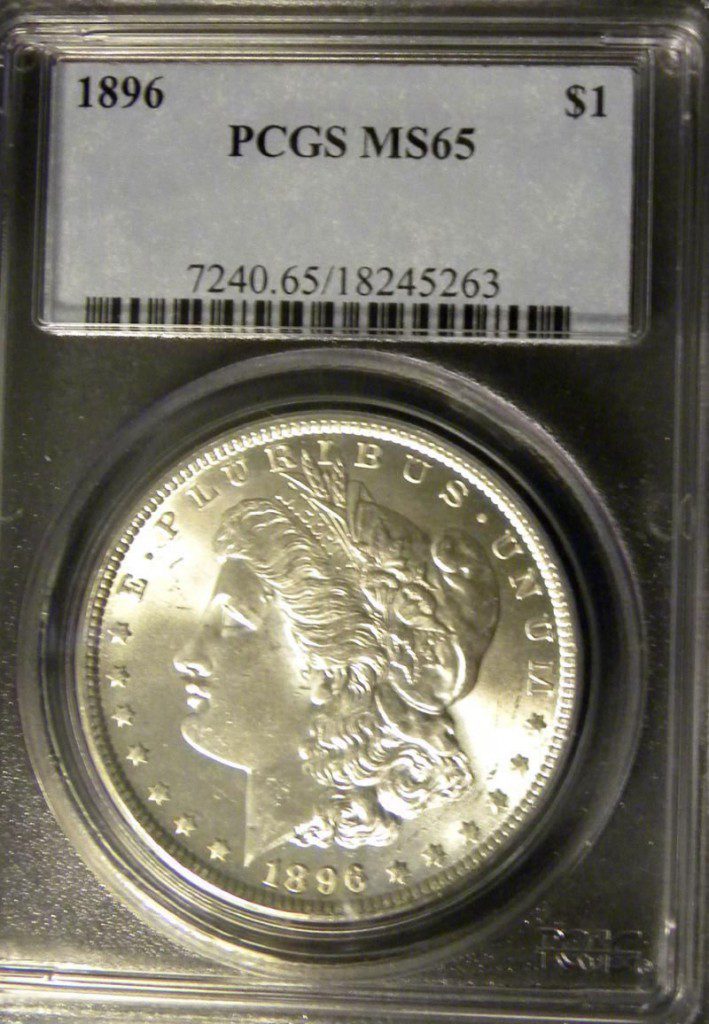 PCGS graded coins are among the best products of their type in the marketplace. It is reported that a survey of major coin dealers which was conducted by the trade associations known as the Professional Numismatists Guild which is otherwise called the PNG, and the Industry Counsel for Tangible Assets, or ICTA, found that when they asked participants to rate 11 different coin grading companies based on 12 different criteria which were rate weighted, only two companies earn the rating of "Superior".
These companies were PCGS and NGC. You can buy PCGS graded coins from ITM Trading. And you can buy NGC graded coins from ITM Trading. Coins graded by PCGS and NGC, are the only types of graded coins that ITM Trading will trade in.