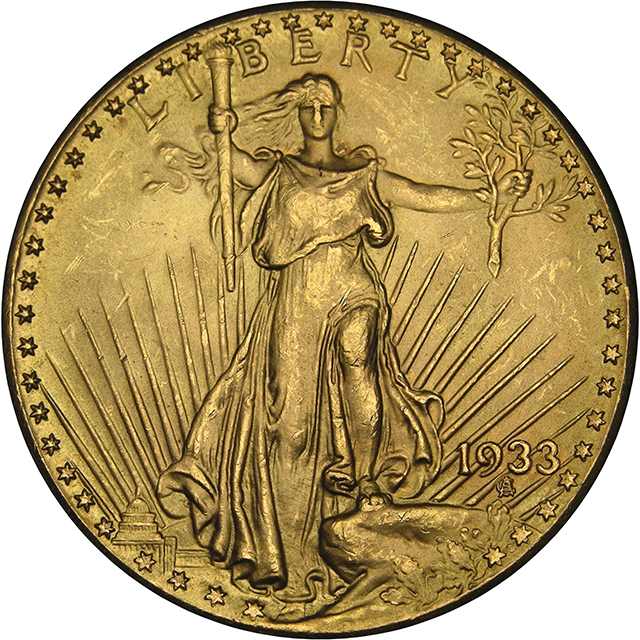 When it comes to U.S. coinage Augustus Saint Gaudens is one of most recognized names in history.
Who Was Augustus Saint-Gaudens?
Augustus Saint-Gaudens is a renowned sculptor who was born in Ireland but grew up in America. His work mostly embodies the ideals of the "American Renaissance." Saint-Gaudens grew up in New York City and traveled to Europe to get more training, knowledge and skill in the artistic field. Augustus came back to the states where he was asked to design monuments to commemorate the heroes from the Civil War. He was very successful at completing this task and many of these monuments are still standing today.
Saint-Gaudens sculpted some famous pieces such as the Robert Gould Shaw Memorial on Boston Common and the marvelous grand equestrian monuments to Civil War generals John A. Logan, atop of a tumulus in Chicago, 1894-97, and William Tecumseh Sherman, which stands in the corner of New York's Central Park, 1892-1903. This wasn't the only thing that Augustus Saint-Gaudens had a passion for; he also enjoyed designing coins and designed the $20 Double Eagle from 1905 to 1907. The $20 Double Eagle is recognized as the most beautiful American coin ever issued and is still used today on the American Gold Eagle. Augustus also designed the $10 Indian Head gold coin as part of the 4 coin series before he passed away in 1907 of cancer. His apprentice would finish out the final two coins shortly after his passing.
In his later years, Saint-Gaudens founded the "Cornish Colony," the colony consisted of writers, painters, sculptors, and architects.
Because of Augustus Saint-Gaudens outstanding work and expertise he began tutoring young artists and also became a teacher at Art Students League and took on many assistants. Augustus was an artistic advisor to the World's Columbian Exposition of 1893 and a huge supporter of the American Academy in Rome.
Augustus Saint-Gaudens was commissioned by President Theodore Roosevelt to redesign American coinage for the 20th century, specifically $10 and $20 gold pieces. He created a magnificent $20 high relief gold coin, it took eleven strikes to bring forth the details on this coin and there were only 11,250 of these coins minted in 1907.
Two of his 1907 coins are known as "Saint Gaudens High Relief Roman Numerals 1907" and the "Saint Gaudens Arabic Numerals 1907-1933." Some of the rare $20 Saint-Gaudens Double Eagles, which are highly prized by collectors, are worth over $100,000.
August Saint-Gaudens passed away in 1907 and his house and garden have been preserved at Saint-Gaudens National Historic Site. Augustus Saint-Gaudens was a master sculptor, gifted teacher, and a professional role model. Augustus was also an inspirational example in the history of American coin design.
The $20 Saint Gauden Gold Coin

Many people believe that his design on the $20 Saint Gauden was one of the most beautiful designs on any U.S. coin and so it was replicated and used as the design for the current 1 ounce American Gold Eagle. Augustus Saint Gauden was such a talented designer that it was very unfortunate that he was unable to create the design for all four coins in the Saint Gaudens series due to him dying of cancer when he was 59 years old. The two coins he did design were the $20 and $10 versions.

There is a lot of history behind Saint Gaudens coins. In 1905 President Theodore Roosevelt felt there needed to be a new U.S. coin to represent our beautiful and powerful country and thought that the Liberty Head coin, which had been around since the mid-1830's and was being used at the time was not a good of enough representation of our country. So he commissioned the United States Mint to put an end to the production of the Liberty Head coins and start producing a whole new coin series. This is when world-renowned sculptor Augustus Saint Gauden came into the picture. Like mentioned earlier the Mint chose Augustus to create the new series of coins but he was only able to create two of the four coins due to his death.

The $20 Saint Gauden was one of the coins designs that he created and it has a composition of 90 percent gold and 10 percent copper. This composition was used in order to create a durable coin for circulation purposes. It contains .9675 ounces of gold. During the time that this coin was created there was a set price for gold of $20.67 per-ounce, hence the reason for the unusual amount of gold used to create the $20 Saint Gauden. On the obverse side of the coin is an image of a striding 'Lady Liberty.' On the backside is an image of an American bald eagle in flight. The $20 St Gauden is recognized as the most beautiful coin ever minted in the United States.

The second coin that Augustus Saint Gauden created the design for is the $10 Indian. The image of the Indian Chief was actually created from a female model. It also has a composition of 90 percent gold and 10 percent copper and contains .48375 ounces of gold. On the obverse side of the coin is an image of an Indian Chief wearing a war headdress that has the word 'Liberty' engraved on it. On the backside is an image of a bald eagle holding arrows and olive branches in his talons symbolizing war and peace.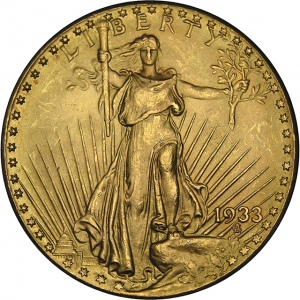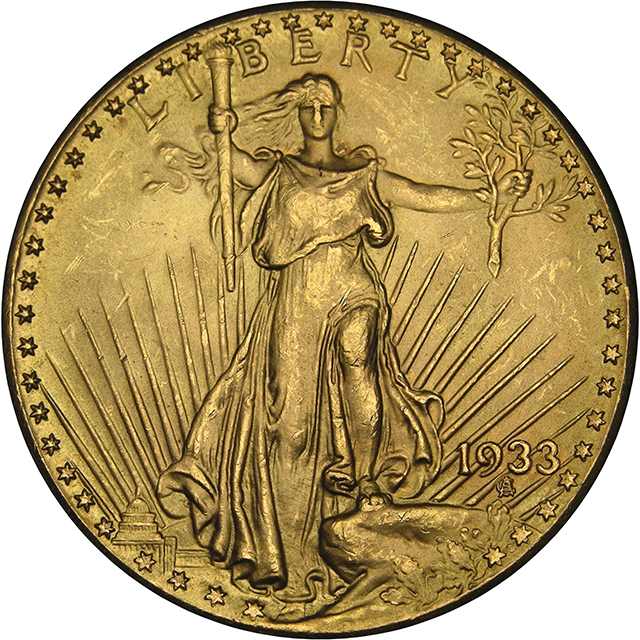 St Gauden gold coins are one of the most popular gold coins in today's market. These coins are purchased both as collector's items as well as for investment purposes. Many investors prefer mint grade pre-1933 gold coins to gold bullion because they have proven to perform better.

We believe that everyone deserves a properly developed strategy for financial safety.
Lynette Zang
Chief Market Analyst, ITM Trading